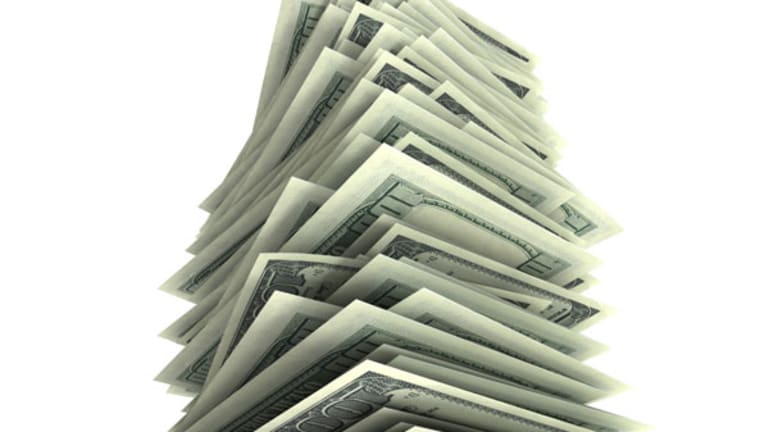 5 Money Fears Freaking Out the U.S Family
Americans are already fidgety over the economy, and this rollout of data isn't going to help.
NEW YORK (
) -- Americans are already fidgety over the U.S. economy, and a fresh rollout of data isn't going to make them feel any better.
In fact, despite ever-present signs of so-called "green shoots," Americans are facing an ever-growing array of financial concerns that would keep Rip Van Winkle up at night.
First to the numbers.
According to
, median U.S. household income fell again in August, by 1.1% (to $50,678).
Sentier says household income is down 5.7% on average from 2009, and has fallen by about 8% since 2008.
The latest numbers may be a result of higher inflation, Sentier reports.
"This latest decline in real median annual household income is indicative of a struggling economy," says Gordon Green, founder of Sentier. "A major contributor to the decline was a 0.6% increase in consumer prices between July and August. Even though we are technically in an economic recovery, real median annual household income is having a difficult time maintaining its present level, much less 'recovering.'"
A separate study from
MetLife
(MET) - Get MetLife, Inc. (MET) Report
says single adults head more U.S. families, which contributes further to household financial decline.
The
reports there is a "proliferation of households headed by single people who are feeling a strain on household finances, leading to stress about meeting living expenses, paying for health care and saving for their later years." Married couples account for 48% of U.S. households, while the number of homes headed by a single parent is four times higher today than in 1960.
But even families with two heads of households have reason to worry. "While couples are better off financially and more prepared to confront financial challenges, the economy is affecting almost everyone and there is a societal need to address what may be a crisis in the coming years as the population ages and these trends continue," says Sandra Timmermann, director of the MetLife Mature Market Institute, which released the report. "Families are challenged economically, in terms of paying day-to-day expenses and how they're preparing for retirement."
What are their biggest fears? The Met Life study has some answers on that front, as well:
Paying living and medical expenses: 53% of U.S. families say they worry about meeting basic living expenses, while 49% are anxious about covering health care expenses.
Meeting "external" financial obligations: 39% of American adults are worried about imminent tax increases, due Jan. 1 when the so-called Bush tax cuts expire. 30% are concerned about lower bank savings rates, while 29% fret over reductions in pensions and annuities.
Social Security: 54% of survey respondents view the financial health of Social Security and Medicare with heavy skepticism, and fear "changes" in the government programs will reduce their retirement income.
Long-term health care: 44% of Americans say they may not have enough to pay for nursing home care in their old age, while 45% say they won't have enough income to pay for health care "as they age."
Retirement: 40% of U.S. adults say they are "behind" on their retirement savings, while another 52% have helped adult children out financially, mostly from a job loss.
That's quite a laundry list of concerns for anxious Americans, many of whom face increasing financial headwinds at a time their average income continues to deteriorate.
For those folks, happy days aren't exactly here again.