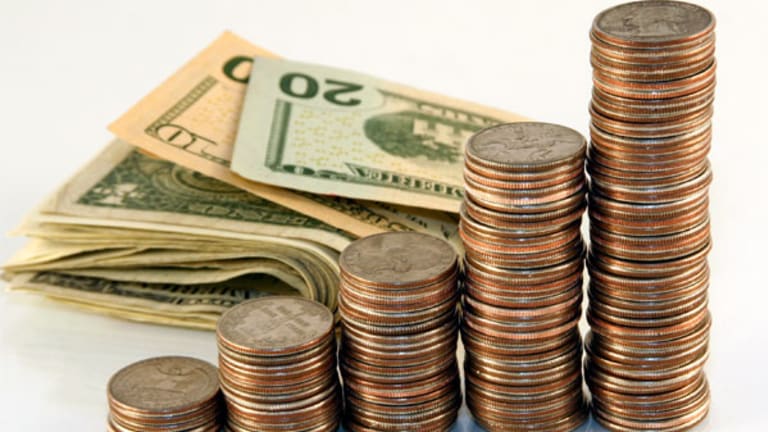 5 Legal Rulings Rocking Your Credit Cards
Legal rulings have dramatically affected the credit card industry, which pass on pain to the consumer.
NEW YORK (
) -- Over the past four years, Congress and the Federal Reserve have passed and enacted many rules that changed the credit card industry. But while the CARD Act and other reforms got the headlines, the judicial branch has more quietly left its mark on the credit card business. These legal rulings have cost banks and credit card issuers hundreds of millions of dollars and may have led indirectly to higher rates and fees for consumers.
Here is a look at some of the recent legal actions that have had a dramatic effect on the credit card industry:
Legal rulings have dramatically affected the credit card industry, which pass on pain to the consumer.
Interchange fees remain a battleground between banks and retailers. Last year, regulations lowered the interchange fee that retailers had to pay banks for debit card transactions. But the rules did not address the interchange fee for credit cards, and retailers have turned to the courts to litigate their way to lower interchange payments for credit cards. Retailers want to add a fee when a customer pays with a credit card, but Visa (V) - Get Visa Inc. Class A Report and MasterCard (MA) - Get Mastercard Incorporated Class A Report prohibit this. A possible settlement may allow merchants to add a surcharge on credit card transactions, helping retailers cover the cost of accepting credit cards by passing the fee to consumers and raising the cost of the purchase. Merchants have filed more than 50 lawsuits since 2005 to argue that Visa, MasterCard and several banks, including Bank of America (BAC) - Get Bank of America Corp Report, JPMorgan Chase (JPM) - Get JPMorgan Chase & Co. Report, Wells Fargo (WFC) - Get Wells Fargo & Company Report, Capital One (COF) - Get Capital One Financial Corporation Report and Citigroup (C) - Get Citigroup Inc. Report, have collaborated to fix the fees that merchants pay to accept cards -- a violation of antitrust laws.
The trial date is set for September, but an earlier settlement is possible. In the meantime, banks are setting aside cash to pay for the regulations. According to
The Wall Street Journal
, financial analysts have speculated the pretax bill would run about $1.2 billion to $1.8 billion if MasterCard and rival Visa settle the suit. MasterCard set aside $495 million in its fourth quarter. The
Journal
reported in January that Visa set aside $1.6 billion to cover potential costs from pending merchant lawsuits.
Discover (DFS) - Get Discover Financial Services Report is facing regulatory action by the Federal Deposit Insurance Corp. and Consumer Financial Protection Bureau over its marketing of fee-based products such as payment protection and other add-on services. Discover estimates that possible losses could exceed $100 million. According to the Journal, the company has been accused in lawsuits of misleading marketing tactics to get consumers to sign up for services.
In January, the Supreme Court ruled that consumers who sign a credit card agreement that features an arbitration clause do not have the option to dispute any charges or fees in the courtroom. This applies to almost every person who has a credit card, since nearly all credit cards have an arbitration clause tucked into the fine print. The clause may restrict consumers from joining class-action lawsuits against a company.
In November, a federal judge in Miami gave final approval for a $410 million settlement in a class-action lawsuit over Bank of America's overdraft fee. The settlement was divided among the more than 13 million Bank of America customers who had an overdraft during the past decade. These customers claimed the bank processed debit card transactions in the order of highest to lowest dollar amount so Bank of America could maximize the overdraft fees customers were charged.
Also in November, the court gave final approval of a Currency Conversion Fee Antitrust settlement over how the credit card companies charged fees when purchases were made outside the United States. Nearly $276 million was distributed to 10 million consumers to compensate them for the setting and disclosure of foreign currency conversion fees. (Lawyers got more than $51 million.) Some of the defendants in the case were Bank of America, Chase, Citibank, MBNA, Visa and MasterCard.
-- Reported by Bill Hardekopf of LowCards.com.
Bill Hardekopf is chief executive of
, which compares and rates more than 1,000 credit cards. He is the co-author of "The Credit Card Guidebook."