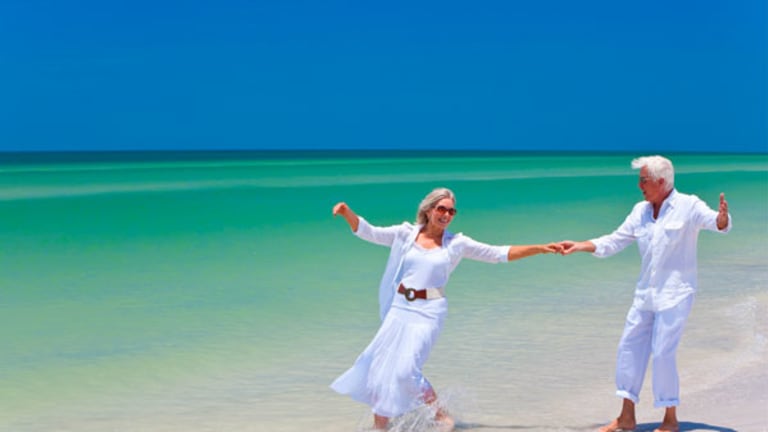 Publish date:
5 Investing Mistakes Millionaires Make -- But They're Still Rich
These errors may seem familiar, but wealthy investors seem to overcome them.
These errors may seem familiar, but wealthy investors seem to overcome them.
By Hal M. Bundrick
NEW YORK (MainStreet) Sure, wealthy investors make mistakes the same mistakes we all do, but they're still rich. Perhaps learning from these investing blunders and not repeating them -- or seeking help from an objective advisor, makes the difference. In a global survey of 880 high net worth clients, the deVere Group found nearly one quarter (23%) admitted their biggest prior investing mistake was failing to diversify their portfolio adequately.
"Spreading your money around is a vital tool to manage risk," says Nigel Green, deVere's founder and chief executive. "However, it must be used correctly. Diversification will only add real value if the new asset has a different risk profile."
Those surveyed each had more than $1.5 million in investable assets.
"Interestingly, there are minimal differences between the top five most common investment mistakes previously made by high-net-worth individuals," Green notes. "This close weighting could suggest that, according to the respondents, all of them are almost equally as significant and costly and therefore must be avoided."
The other past mistakes wealthy investors admitted include:
Investing without a plan (22%) -- "Anyone who has an investment plan can expect their portfolio to outperform those without a plan," Green says. "To my mind, unless you have a sound investment plan, you are gambling, not investing."
Making emotional decisions (20%) -- "Most decisions in life are emotional to some degree, but making excessively emotional decisions can prove deadly when it comes to investments, because they are blighted by prejudices and biases."
Failing to regularly review the portfolio (16%) -- "This is not surprising as even the best portfolios can go off-target over time," Green says. "Investments need to be reviewed and potentially rebalanced at least annually, preferably more often, to ensure they still deserve their place in the portfolio and that they are still on track to reach your long-term financial objectives."
Focusing too heavily on the history of an investment's returns (14%) -- "The future investment situation is likely to be different from time-aged averages," Green says. "Past averages may have little bearing on the current environment and therefore the actual returns you receive."
A small group of investors (5%) said their past errors included impatience, investing near the top of the market, adhering to recommendations from acquaintances and poor tax management of their investments.
"Mistakes investing can and do occur it is how they are best avoided, or at least mitigated, that is the key to success," Green says. "Learning lessons from people, like those we polled, who have overcome these common investment mistakes to go on to accumulate significant wealth in the longer-term is a way to reduce costly errors. Avoiding just one of these mistakes and there are many others can literally make the difference between poverty and financial freedom."
--Written by Hal M. Bundrick for MainStreet