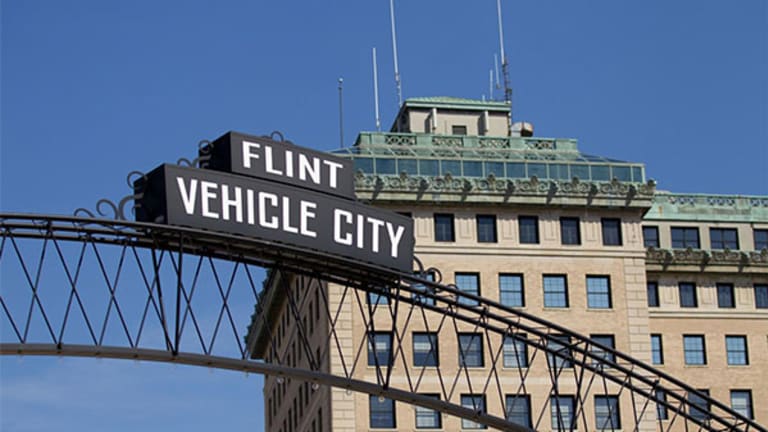 Publish date:
5 Housing Markets You Can Afford on a Minimum Wage
America's $7.25-an-hour minimum wage doesn't go far these days, but in these places it can get you to homeownership.
America's $7.25-an-hour minimum wage doesn't go far these days, but in these places it can get you to homeownership.
BOSTON (MainStreet) -- America's $7.25-an-hour minimum wage doesn't go far these days, but here's a look at some U.S. housing markets where families with two minimum-wage breadwinners should be able to buy their own homes.
"These markets are not automatic bargains, but there are bargains to be found there," says Daren Blomquist of RealtyTrac, which recently analyzed housing affordability in 325 counties for us and found a handful where families can pay for three-bedroom places with two full-time minimum-wage jobs.
Most of the markets are in the Midwest's "Rust Belt," and Blomquist says they're affordable because they generally have iffy job opportunities, declining populations and a "brain drain" of skilled workers.
"There are fewer people in these markets than there were 10 or 15 years ago, and especially fewer people with kind of skills that garner high-paying jobs that allow them to afford higher-priced properties," he says.
As such, Blomquist recommends doing lots of research before moving to these markets or buying investment property there.
"Your assumption shouldn't be: 'Well, I can buy a house for under $70,000 or even less than $50,000 in some cases, and that's a good bargain,'" he says. "You'll want to do the same due diligence that you'd do before buying a million-dollar home."
Still, the expert adds that the markets below aren't necessarily doomed to permanent decline.
"America is all about second chances, and I think a lot of these markets will have second chances," Blomquist says. "Buying when they're down and out could be a really good investment, especially if you do so smartly."
Read on to check out five counties that RealtyTrac found offer three-bedroom houses, condos or townhouse at prices families can realistically afford with around $21,000 of gross annual household income.
That's well below the $30,160 a year that two full-time minimum-wage jobs pay. (You can also click here to see five markets that require $150,000 or more in annual household income to comfortably afford.)
Minimum-wage workers in the counties below can cover a median-priced three-bedroom home's mortgage, insurance, taxes and maintenance with no more than 25% of gross annual income.
RealtyTrac based median property values on prices paid for three-bedroom homes sold during 2013's fourth quarter, while affordability calculations assume families buy places with 20% down and 4.46% 30-year fixed-rate mortgages. The firm also presumed typical homeowners pay 1.04% of a place's value in property taxes, 0.4% on maintenance and 0.35% for insurance in a given year.
Lastly, the list below assumes that families have two wage earners who make the applicable state or federal minimum wage and get at least 40 hours of pay every week (including those with holidays and vacations).
Markets appear in descending order of how much income you'd need to cover a median-priced three-bedroom in each county. Local jobless rates refer to U.S. Bureau of Labor Statistics figures from January (the latest period with county-level data available) and are not seasonally adjusted.
Muskegon County, Mich.
Salary to comfortably afford a three-bedroom: $21,042
Move to this western Michigan county and you can afford a three-bedroom home with just a tad over $21,000 a year in household income, or roughly what one full-time minimum-wage job and one half-time one pay. (Michigan has a $7.40-an-hour state minimum wage.)
Also see: 5 Key Housing Markets to Watch in 2014>>
Located along Lake Michigan some 20 miles northwest of Grand Rapids and 200 miles from Detroit, Muskegon County offers a typical three-bedroom there for just $57,083. That's up 18% from the same 2012 period, but still two-thirds less than the $181,757 average for the 325 counties that RealtyTrac studied.
All told, you'll face only $438 a month in housing expenses on a median-priced Muskegon County three-bedroom.
Blomquist believes the 172,000-population county has low home prices partly because of the Great Lakes manufacturing sector's long-term decline. Muskegon County's seasonally unadjusted 7.9% jobless rate is nearly a full percentage point higher than the 7% U.S. average.
"It all ties back to industries that were prominent in Michigan moving out and jobs and prices declining accordingly," Blomquist says.
The expert adds that the Upper Midwest tends to have lots of older, smaller homes that historically cost less money anyway.
Trumbull County, Ohio
Salary to comfortably afford a three-bedroom: $18,193
Trumbull County is the only locale on RealtyTrac's rundown where median three-bedroom prices fell last year, dropping 11%, to $58,000.
While that seems like good news for buyers, Blomquist calls the declining prices a "warning flag" because most U.S. markets have already begun rebounding from the recent U.S. housing bust. "It's a [sign] that Trumbull County's home prices probably haven't bottomed out yet," he says.
That's not surprising given that 210,000-person Trumbull County has an 8.4% jobless rate and sits just north of Youngstown, an old steel-mill community that's never really recovered from massive 1970s layoffs. The county's 4,500-worker General Motors plant also lost two of its three shifts after GM's 2008 bankruptcy, but has since gotten them back.
RealtyTrac estimates local buyers need just $379 a month to cover a median-priced three-bedroom home's mortgage bills and other expenses. That's well within what a family can afford with two full-time jobs that pay Ohio's state minimum wage of $7.25 an hour for small businesses or $7.95 an hour for larger ones.
Bay County, Mich.
Salary to comfortably afford a three-bedroom: $16,700
Madonna was born in Bay County's capital of Bay City, but famously described the place as "a little smelly town" during a 1987 Today Show interview (although she added that she had "great affection" for the place).
A historically industrial area on Lake Huron's Saginaw Bay about 120 miles northwest of Detroit, 108,000-population Bay County offers three-bedroom homes that sell for just a median $53,240.
RealtyTrac estimates buying one will cost you a mere $348 a month, well within what a couple can afford if each person has a full-time job paying Michigan's $7.40 minimum wage. In fact, one full-time minimum-wage job should almost cover things
Blomquist adds that the county looks promising for investors because the typical Bay County three-bedroom's price gained 15% during 2013. U.S. Department of Housing and Urban Development figures also estimate that the typical three-bedroom's rent rose 5%, to $877 a month.
Also see: 5 Hidden Gems of Real Estate for the Small Investor>>
"Rents are going up and home prices are going up, which [is] a really good sign for the market," Blomquist says.
On the downside, Bay County has a high 9% jobless rate.
Clayton County, Ga.
Salary to comfortably afford a three-bedroom: $15,934
Margaret Mitchell's 1936 novel Gone with the Wind put Scarlett O'Hara's family plantation in Clayton County, but downsize from a home the size of her Tara and you should easily afford a home there these days.
Three-bedroom places sell for a median $50,800, and RealtyTrac calculates that buying one will cost you just $332 a month or a tiny bit more than a single $7.25-an-hour full-time income should cover.
Located some 15 miles south of downtown Atlanta and home to much of Hartsfield-Jackson Atlanta International Airport, 259,000-person Clayton County also offers "a lot of fundamentals that make it a good market for investors to buy into," Blomquist says.
He notes that median prices on Clayton County's three-bedrooms soared 39% in 2013, while typical rents grew 2.5%, to $1,187 a month.
"Atlanta in general is attracting a lot of investors particularly institutional investors and Clayton County is on the low end of prices there, so it could be a bargain," Blomquist says. "Prices are still low, but going up fast."
Nonetheless, Clayton County does have a hefty 9.3% unemployment rate.
Genesee County, Mich.
Salary to comfortably afford a three-bedroom: $6,879
Filmmaker Michael Moore documented the economic decline of Genesee County's capital of Flint (his hometown) in the 1989 film Roger & Me, which looked at massive 1980s layoffs at General Motors' local operations.
The tough times have made Genesee County one of America's most affordable counties, with a median three-bedroom home there selling for just $21,932.
Paying the mortgage and other expenses on such a place will cost only $143 a month, or what a family can afford if just one person works 18 hours a week at Michigan's $7.40-an-hour minimum wage.
Blomquist says Genesee County also shows good potential for real-estate investors because three-bedroom median prices rose 24% during 2013. (Median three-bedroom rents fell $1, to $927 a month.)
Still, the area faces plenty of economic challenges.
Genesee County has a 9.5% jobless rate, while Flint's cash-strapped municipal government has operated under a state-appointed emergency manager since 2011.
"A market like that has nowhere to go but up, but you have to do good due diligence and be very careful," Blomquist says. "If you buy a place that's in very poor condition or in a location that's undesirable [or] dangerous, you could be getting more problems than it's worth."