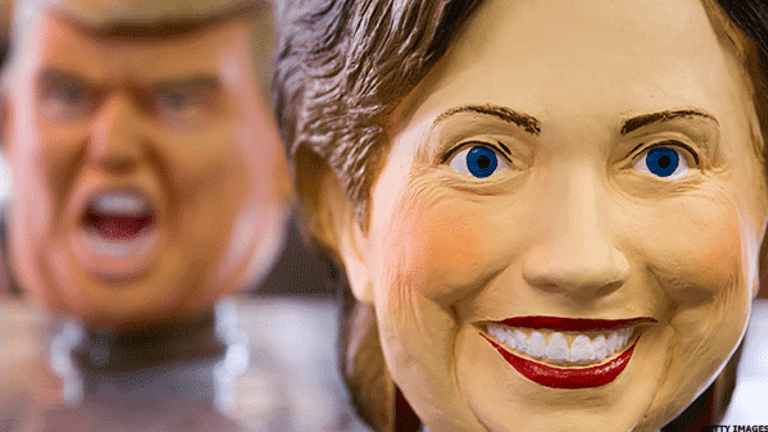 5 Hotels Where You Can Escape the Election Hubbub
Tune out, turn down the volume - choose the right getaway to get away from the electoral noise. Many hotels and inns are promoting their isolation and digital detox.
Sometimes you just want to get away from the noise of the presidential campaigns especially in this boisterous election season. The question is, can you in fact escape the din, or are we doomed to hear the mutual shouting until November 8 and maybe even beyond?
Good news: there are hotel getaways where - pretty much guaranteed - you won't be subjected to 24/7 updates of what The The Donald said, or maybe it's Hillary you don't want to hear from. Possibly both. It doesn't matter: you won't be updated on any of them if you choose the right getaway.
Sounding good? Here's where you want to stay when what you crave is a real getaway.
Beware, however. Many hotels now are selling what they call "digital detox" getaways. The problem: it takes willpower to steer clear of your own phone which you handed over to a "detox concierge" (or similar) and just because they took the TV out of your room on your request, doesn't mean you won't watch it in the bar. What we need is a cold turkey environment. And that's what you will see here. These are the real deal, for when you really, really have heard enough about the candidates, the issues, Brexit, the wall on the Mexican border, trade war with China, and all the rest.
When you crave the sounds of silence, here's where to check in.
5. River's End Inn. It's located where the Russian River dumps into the Pacific Ocean in Jenner, Calif., right in Sonoma County -- just a beautiful setting. River's End is a small inn with only five rooms. Now get this: "no TVs, no telephones, and no data ports," the inn says on its website. Oh and, "No New York Times at your doorstep," either, the inn says. And it also proudly insists there is no cell service. Some 90 minutes away there's the Golden Gate Bridge and the hubbub of Baghdad by the Bay, aka San Francisco, but on the very edge of Sonoma County where this inn sits, there is only the sound of the river and the ocean.
4. Triangle X. It's a working guest ranch inside Grand Teton National Park in Jackson Hole, Wy. The scenery is stellar. No TV. No telephone in rooms. No WiFi in rooms. The intent is to give guests an experience of what ranch life was like a century ago. How about cellular service? Don't count on it. Signals may drift into parts of the property but they miss other parts. What can you do? Cross-country ski. Snowshoe. Hike. Ride horses. Drive 32 miles up to Yellowstone if you want more national parks. If you thirst for the American west, you found it. Soak it in.
3. Hanalei Colony Resort. An intimate - 45 unit - beachfront getaway on Kauai in Hawaii. No phones in the rooms. No TVs. The hotel's PR representative Lori Michimoto said that while most resorts focus on what they have, HCR focuses on what it doesn't have, because that lack is what brings many guests to the island. Is there WiFi? Kind of, sort of. Michimoto said, "There are WiFi capabilities; however, it is very slow. The front desk warns guests about that so they don't get upset." Oh, there is a phone at the front desk you can ask to use. But, hey, you are on the beach. In Hawaii. On an island known for immense beauty.
2. High Hampton Inn. Nope, not those Hamptons. This is Cashiers, N.C. (total population 157), in the Blue Ridge Mountains. It's hard to say what the nearest big city is. Erastus? Sapphire? Ellijay? It's about 200 miles west of Winston-Salem, maybe three and a half hours of driving. A historic resort - listed on the National Register of Historic Places - it has no TV and "a complete absence of cellular," said PR representative Liz Trent. To boot, the WiFi only works in the lobby but it's not guaranteed to work there. What's there to do? Hike, fish, swim in the private lake, absorb the surroundings.
1. North Branch Inn. In the Catskills, about 115 miles northwest of Central Park in Manhattan, this is a five room inn that happens to have a turn of the last century bowling alley (all wood) and a restaurant that serves food from the Catskills and the rest of New York State. No TVs. Spotty cell service. Four breweries within 15 minutes of the inn. Mountains to climb. This, by the way, is Rip Van Winkle country. Not that much has changed in the intervening 200 years.
Prefer other parts of the country? Call around. Lots of small inns have little to no cellular and WiFi, and before they camouflaged that absence. Now more are touting it as more of us want to detach and digitally detox, especially now, in the hubbub of a loud election.