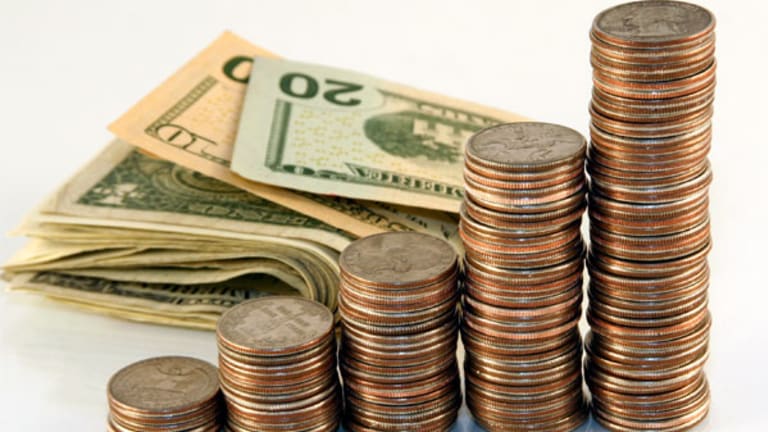 5 Healthy Ways to Spend Your FSA Before It's Too Late
You lose any money left in an FSA at the end of the year, so you'd better spend it wisely -- now.
NEW YORK (
) --
don't get a great deal of media play, but maybe they should.
FSAs enable health care consumers to pay for medical expenses not covered by health insurance (prescription drugs, dental work, or eyeglasses, for example). They do so in a tax-advantaged way, as contributions made by FSA consumers -- usually through employer-sponsored plans, although many sole proprietors use such accounts, too -- are free from state and federal taxes.
According to
FSAFEDs.com
, the savings can really add up.
"The average person will save about 30% each year," the site says. "That's like receiving a 30% off coupon. Who can say 'no' to that? With that type of savings, a Fed earning $50,000 and contributing $2,000 to an FSAFEDS account will have around $600 more to spend each year."
But there is one fly in the ointment when it comes to FSAs: They don't roll over at the end of the year, and any "unspent" money goes back to the employer, not into your pocket.
But don't despair, there are some concrete steps you can take before Dec. 31 to use up all of your FSA cash -- and in a highly useful way. GoHealthInsurance.com, a Chicago-based online health insurance exchange, comes through with
:
Go shopping for health care supplies.
Hit the local pharmacy or big box stores for items such as blood pressure monitors, bandages and pregnancy tests -- all allowable under FSA rules.
Get your back checked.
Visiting a chiropractor or even an acupuncturist is perfectly fine under most FSAs. So if your back is acting up, or you have a stiff neck, go ahead and get tax-free help for the problem through your FSA.
Get your yearly physical.
If you haven't had your annual physical, get one this month. Check-ups are a critical component of your health care regimen.
Get "shot."
A flu shot, that is. FSAs cover them, and with winter coming a flu shot is a perfectly good use (and perfectly allowable).
Take care of your eyes.
Contact lenses, prescription glasses -- even reading glasses -- are covered. Use the remaining dollars in your account to keep your prize on the eyes.
A note: Under the Affordable Care Act, the maximum allowable limit for FSAs next year is $2,500. Previously there was no legal limit for FSA contributions.