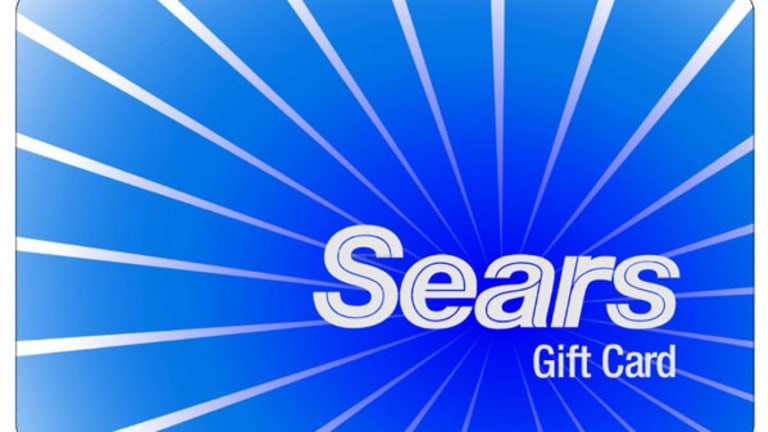 5 Gift Cards To Avoid For Holiday Shopping
It's bad enough when someone phones it in and gets you a gift card. It's even worse when that card is total junk.
PORTLAND, Ore. (TheStreet) -- It's bad enough when someone phones it in and gets you a gift card. It's even worse when that card is absolute rubbish.
There are a lot of retailers, restaurants, grocers and other companies fighting through bankruptcy that may not be around by this time next year. Only an absolutely thoughtless dolt would spend $25 to $500 on a "gift" that may never be redeemed .
With 60% of shoppers telling the National Retail Federation that they want to get a gift card this holiday season, there's a lot of opportunity to get it wrong. A full 16% of potential gift-card buyers are concerned about the card expiring, while 2.2% don't like the idea of the retailer in question going bankrupt.
Considering that 9% of all gift-card givers don't even know what company the people they're buying for would want a card from, maybe just a little more thought should enter the decision.
To protect holiday shoppers' investments we consulted the folks at
and looked into the financial well-being of gift-card-giving retailers across the country. After seeing some of the worst cards ScripSmart had on its roster, we came up with five cards holiday consumers might want to avoid this season. The plastic they're printed on may be worth more than the following companies in the days to come:
Sears
(SHLD)
This gift card made our list last year and it will continue to make the list as long as the folks in charge of Sears and Kmart keep paring off holdings such as Land's End and Sears Auto Centers. Other than surviving this long, Sears has done nothing to instill much confidence in its gift card this year, either.
The company has turned its real estate holdings into a business of its own, selling off stores as they close. Revenue has fallen every quarter this year and the Sears and Kmart brands just continue to get smoked by competitors including
Amazon
(AMZN) - Get Amazon.com, Inc. Report
,
Target
(TGT) - Get Target Corporation Report
,
Wal-Mart
(WMT) - Get Walmart Inc. Report
and
Kohl's
(KSS) - Get Kohl's Corporation Report
.
Sears and Kmart haven't changed a doorknob on their stores since
Saved By The Bell
was first on the air, largely because such things cost money. While bricks-and-mortar competitors spend up to $8 per square foot painting, updating registers and replacing tiles, the International Strategy and investment Group says Sears spends only $1 to $2 per square foot updating its facilities. The shelves are bare or a mess, the aisles are deserted and the former customer base missing.
This gift card warning applies to Sears and Kmart cards, though the latter will likely be the last card in the deck. Sears Holdings is closing Kmarts at a far slower rate than any of its other shops, so there's a chance customers will squeeze a few more Blue Light Specials out of those gift cards unless Sears decides to sell the lights off, too.
American Airlines
Mired in bankruptcy, recently removed from a labor dispute with pilots, just recovering from an on-time arrival rate that dropped below 60% earlier this year and fighting the government to show it some mercy and allow a merger with
U.S. Airways
(LCC)
, this company still has the audacity to hand out gift cards.
What, is Santa out of coal this year or something?
Just flying this airline in the midst of such instability is a questionable proposition. Investing in a gift card for it is an even less sure bet. The card is nonrefundable, so you're wagering on the airline's future just by buying it. It also comes with a $5 shipping fee if you buy it online, which is about where you're going to buy it unless you're making a trip out to the airport for one. That's $5 to get you a card for a company whose days of being something special in the air are near their end.
Unless you have an enemy you're not looking forward to seeing again, it's hard to advise sending this card to anyone in 2013.
Rite Aid
(RAD) - Get Rite Aid Corporation Report
Rite Aid is still the forgotten stepchild in the health and beauty market, and its battles with
CVS
(CVS) - Get CVS Health Corporation Report
and
Walgreen
(WAG)
haven't been good for its health.
It's looking slightly better since its share price jumped from $1.50 to more than $5 over the past year. But its debt stands at more than $6 billion, not counting more than $5 billion in off-sheet debt from property leases. Its debt on the books is already more than 130% of the company's total value, so future spending looks downright bleak.
Its plan to remodel 500 existing shops into "wellness" stores is so cash-strapped that it wouldn't be completed until 2020 at the earliest. That leaves Rite Aid struggling to survive in rapidly aging stores. Buying someone a "gift" card to a Rite Aid is basically like buying them a trip back in time to dimly lit, metal shelved relics of the Reagan era.
Rite Aid's gift card is just as depressing. You can't buy it online, you can't use it online, the expiration date is a mystery, it can't be consolidated with another gift card when the balance gets low and it can't be redeemed for cash unless state law requires it.
Quiznos
You're already losing the game if you're giving someone a gift card for sandwiches as a holiday present.
Giving them one to a chain that was just sued by its franchisees for the second time in three years and whose sales have been sliding ever since Avenue Capital "saved" the company with a buyout in 2011 isn't just lame, it's practically an insult. For one thing, where is this person supposed to find a Quiznos?
At the start of 2009, Quiznos had nearly 4,400 locations. At the start of this year, it had little more than 1,900. Quiznos has closed more locations in that span than it has now. Of the locations that remain, about 20% are in gas stations and convenience stores.
Revenue has been just about cut in half and nobody's excited over toasted subs that U.S. eaters can now get just about anywhere. No, they're not on conveyor belts, but who has the time to wait for that kind of thing anymore? And who has the patience for a gift card that isn't even accepted at all Quiznos locations, has a $1 fee for two years of inactivity, gives buyers no idea when it expires and isn't replaceable if it's lost or stolen?
Nobody, which is why we're surprised this chain even bothers printing cards anymore.
FYE
(TWMC) - Get Trans World Entertainment Corporation Report
When your archaic business is only alive because a company wants to squeeze the last dying breath out of CDs, DVDs and Blu-ray discs, the future isn't bright..
Last year, our ratings folks just loved that FYE's parent company
(TWMC) - Get Trans World Entertainment Corporation Report
closed stores and cut net losses. But sales are still down, as a wave of nostalgia hasn't quite swept up discs just yet.
It's a fundamentally different world than the one that existed when Trans World bought up music chains including Camelot, Coconuts, Media Play, Sam Goody, Strawberries and Wherehouse Music and subsequently ground them into dust. Generation Y's penchant for stealing music online altered the marketplace, made it almost exclusively online and digital and pretty much ensured no one would pay $15 for a CD again. Meanwhile, on-demand and streaming services shut down Blockbuster and Suncoast outlets and changed the digitally downloaded movie from a combo pack's cheap throw in to the main even on Amazon and Apple iTunes sites.
FYE is no closer to fueling a '90s disc revival than it was last year, but go ahead and give the kids a gift certificate to spend a day at the retail museum.
-- Written by Jason Notte in Portland, Ore.
>To contact the writer of this article, click here:
Jason Notte
.
>To follow the writer on Twitter, go to
.
>To submit a news tip, send an email to:
.
RELATED STORIES:
>>How Seasonal Beer Could Boost Holiday Shopping
>>5 Holiday Shopping Apps You May As Well Download Now
>>5 Ways It's Already Black Friday
Jason Notte is a reporter for TheStreet. His writing has appeared in The New York Times, The Huffington Post, Esquire.com, Time Out New York, the Boston Herald, the Boston Phoenix, the Metro newspaper and the Colorado Springs Independent. He previously served as the political and global affairs editor for Metro U.S., layout editor for Boston Now, assistant news editor for the Herald News of West Paterson, N.J., editor of Go Out! Magazine in Hoboken, N.J., and copy editor and lifestyle editor at the Jersey Journal in Jersey City, N.J.