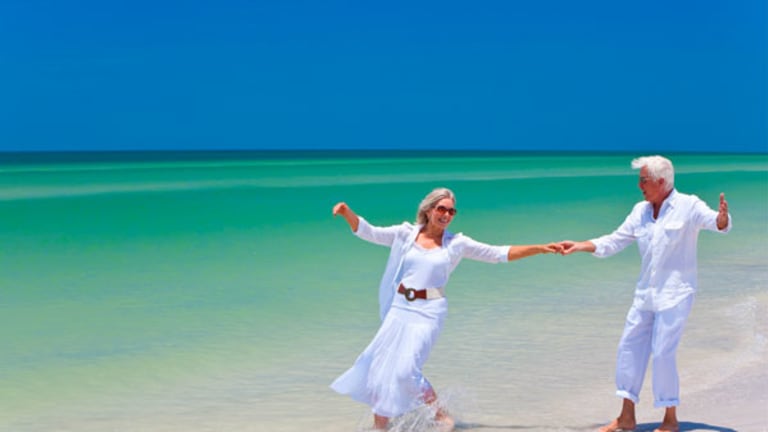 5 Favorite Stocks of Mega-Millionaires
An inside look at the portfolio holdings and allocations of a private investor network.
By Hal M. Bundrick
NEW YORK (MainStreet) It is an elite group of 220 mega-millionaires from all walks of life: executives, inventors and business owners from young CEOs in their early 30s, to retired execs in their 80s.
Collectively managing $20 billion in assets, they are strictly vetted for membership into this private club, and after signing a confidentiality agreement, pay $30,000 in annual dues to share investment ideas. With exclusive access to the biggest names and the brightest minds in the financial world, they are known as Tiger 21 and this is how they invest.
It is not a conservative bunch. According to an annual survey of Tiger 21 investment preferences, on average only 7% say they favor fixed income for their portfolios, mainly in municipal bonds, with a fairly equal mix between individual bonds and managed portfolios.
And Tiger 21 members are fully invested, with an average of only 2% of their portfolios held in cash.
These mega millionaires are full-on in the stock market. Equity investments are a favorite of 41% of the membership, up 2% from last year and fully 10% higher than in 2011. Financials (22%), technology (20%) and consumer (12%) equities are the most popular sectors with this elite group, and half prefer buying individual stocks over hedge funds and mutual funds, each of which account for just 14% of holdings.
Exchange-traded funds and index funds are gaining favor with these ultra wealthy investors, with 21% claiming passive investing as a preference.
"It is not surprising that public equities are among the most favored investments," said Michael Sonnenfeldt, founder and chairman of Tiger 21. "What is more telling is how members gain exposure to equities. We have seen ETFs gain popularity among members in recent years as evidenced by the first ETF appearing in the top five picks in last year's survey and a second appearing in the top five picks in this year's survey."
The five favorite stocks of Tiger 21 investors are
Berkshire Hathaway (BRK-A)
Apple (AAPL)
iShares MSCI EAFE Index Fund (EFA)
Qualcomm (QCOM)
SPDR S&P 500 (SPY)
More of these high net worth individuals are choosing private equity investments, with 17% saying it is a favored investment strategy this year, through funds as well as via direct investments.
"The real story here is the growth in members' involvement with private companies, which is driving their exposure to private equity," Sonnenfeldt says. "Members are spending more time backing start ups, sitting on boards and getting involved with private companies because that is where they created their own wealth and they know it can be an engine of growth in their portfolio."
Hedge funds are losing their appeal with this moneyed crowd. Only 17% claim alternative investments as a favorite. That's down two percentage points from last year's survey, and is a full 5% below its 2011 ranking.
Real estate ranks as the fourth favorite investment for the group but has the second largest allocation (21%).
"This represents an example of members' faith in real estate's long term value proposition, even though it doesn't register as high when members are considering what they are most 'excited' about," says Sonnenfeldt.
Commodity trading is preferred by only a very few, with just 1% saying it was a favored investment. No Tiger 21 member mentioned currency trading as a preferred strategy.
--Written by Hal M. Bundrick for MainStreet