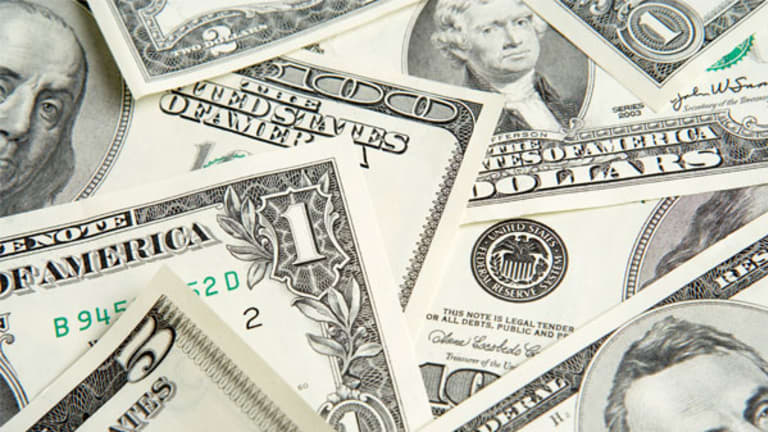 5 Fast Ways to Boost Home Energy Efficiency
Taking small steps now to boost your home's energy efficiency will pay big dividends later when heating bills start to arrive.
Taking small steps now to boost your home's energy efficiency will pay big dividends later when heating bills start to arrive.
BOSTON (MainStreet) -- Consumers in many U.S. locales can expect to start cranking up the heat soon as cooler weather settles in.
But with oil trading at around $90 a barrel these days, taking small steps now to boost your home's energy efficiency will pay big dividends later when fall and winter heating bills start to arrive.
A professional energy audit is a great place to start when you're not sure what your home's biggest energy problems are, experts say.
"Fall is a great time to do some energy assessments and figure out where your home's problem areas are, because you're about to enter heating mode," says Amanda Lowenberger, building-research analyst for the nonprofit American Council for an Energy Efficient Economy. "You want to make sure your home is all set up for the winter, and this is a good time to do that."
Here are five quick, cheap things that Lowenberger recommends every homeowner do before heating season begins:
Tip No. 1: Get a home-energy audit
Cost:
$0 to about $750
Lowenberger follows energy efficiency for a living, but never knew about a heat-sucking five-inch hole in one of her home's closets until a professional energy auditor discovered it last year.
"It was right near the top, where you couldn't really see unless you climbed into the closet," she says.
That helped convince Lowenberger a professional energy audit "is a great place to start when you're not sure what your home's biggest energy problems are. It can help you figure out where you should be investing your time and money."
Best of all, you can sometimes get home-energy audits for free.
Some gas companies, electric utilities and government agencies offer the reviews at no cost or at heavily rebated prices in a bid to help the environment. Check with your utility or your state energy department for details, as well as for the names of reputable energy-audit firms (the industry has some fly-by-night operators).
Energy audits typically take three or four hours, during which a trained inspector will go through your home room by room to look for air leaks and other problems. Click
for video on what a typical energy audit entails.
A good inspector will perform:
A blower-door test. This involves closing all of your home's windows and exterior doors except for one, which the inspector will temporarily outfit with a huge fan to suck air out of the house. Turning on the fan creates "negative air pressure" that allows the technician to feel where air is seeping in through cracks. Sometimes the inspector will even use a smoke gun or special heat-seeking camera to make air leaks easier to spot.
A thermal-imaging scan. With this test, the inspector uses a heat-sensing camera to take photos of your home. This will show where heat is escaping.
Tip No. 2: Install a programmable thermostat
Cost:
About $20 to $200
Use a programmable thermostat to turn your heat down 10 to 15 degrees during the workday or at night and you'll cut your annual heating bill by as much as 10%, according to U.S. Energy Department estimates.
"You don't need to heat your home to normal living temperature when you're sleeping or not in the house -- and a programmable thermostat is a good way to automatically scale the heat back when it's not needed," Lowenberger says.
Programmable thermostats are usually easy to install. Just unscrew your home's existing thermostat from the wall, disconnect two wires, reconnect them to the new device and screw the whole thing back into place.
"It seems more daunting than it really is because there's some wiring involved," Lowenberger says. "But you can do it on your own if you've got a screwdriver and the ability to follow instructions."
Tip No. 3: Clean or replace furnace filters
Cost:
$25 or less per month
If you have gas-powered forced-air heating, cleaning or changing your furnace's air filter each month during heating season will save lots of energy -- and cash.
"A clean filter helps your furnace run more efficiently, and anything that does that is a good idea," Lowenberger says.
You can buy furnace filters at most home improvement chains or hardware stores for anywhere from a few dollars for disposable versions to about $25 for reusable ones specially designed to take out allergens. You typically just slide the old filter out of a slot where an air duct meets the furnace and slip a new filter in.
Lowenberger also recommends getting a professional "tune-up" for your gas furnace every two or three years. If you have oil heat, do a tune-up once every 12 months.
Tip No. 4: Turn your water heater down
Cost:
$0
Many homes' hot-water heaters are set way above the recommended 120-degree temperature. Unfortunately, every 2.5 degrees above the mark unnecessarily boosts your hot water bill by about 1% -- and increases the risk of scalding, especially in homes with children.
"We don't have any research on this, but from my own experience, every place I've ever moved into had a water heater that was set too high," Lowenberger says. "Perhaps there's some outdated temperature standard out there that people keep adhering to."
Fortunately, lowering a hot-water tank's temperature takes about 30 seconds and doesn't require any special skills.
Simply find the thermostat on the side of your tank (sometimes it's hidden under a metal plate) and make sure it's set at 120 degrees.
If the dial says "Low," "Medium" and "High" instead of including specific temperatures, Lowenberger recommends setting it somewhere between low and medium.
Tip No. 5: Caulk and weatherstrip
Cost:
About $20
Lowenberger sees "good old boring caulking and weatherstripping" as perhaps the ultimate cheap way to cut a home's heating bills.
Weatherstripping products typically cost $10 or less, while a 10-ounce tube of caulk will only set you back one or two bucks. (You'll also need a caulking gun, which costs between about $6 to $325, depending on how many features you want.)
Caulk -- a paste made out of silicone, polyurethane or other chemicals -- comes out of the tube as a liquid, but quickly dries into a solid to seal up cracks around window frames, light switches, electrical outlets and the like.
Weatherstripping comes in a variety of shapes, sizes and prices. For instance, strips of foam that look like fat Scotch tape cost about $3 per package and do a great job sealing gaps between a window and its frame.
You can also buy metal or plastic door jambs for $10 or less to close gaps between a doorway and the floor.
As noted above, a professional energy audit can show you exactly where to caulk and weatherstrip.
"You don't want to be running around with a caulk gun trying to guess where your home's leaks are," Lowenberger says.
>To submit a news tip, email:
.
Follow TheStreet.com on
and become a fan on