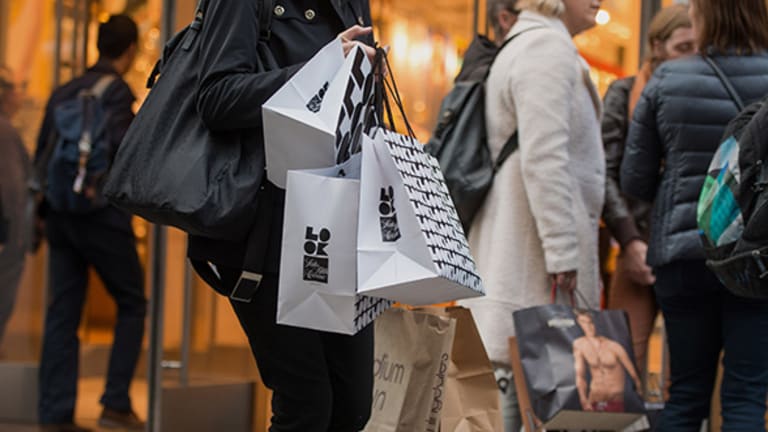 NEW YORK (MainStreet) - The average American spends $8.61 for a movie ticket and $687 for an iPhone (but only $254 for an Android smart phone.)
Those are just a few items where U.S. consumers spend too much money on goods and services when they really don't have to. There's plenty more where those come from, especially on these five consumer services where Americans are overspending - when they don't have to:
1. Cell phones plans - On top of the cash you dole out for a phone, cell phone plans can cost well over $300 per month for a family plan. Plus, you have to sign a two-year contract. Why do that when you can sign up for GIV Mobile, where no-contract plans start for as little as $20-per-month? "Most people spend $3,000 or more a year on phones and television," says Richard C. Kelleher, a marketing sociologist. "For about 10% of that, they can have Internet, a prepaid phone, Google Voice and Google Hangout Dialer and use their computer for all their calls and television."
2. Legal services - Help with legal matters is another area where Americans spend too much, needlessly. "Hands down, we spend too much on legal services, because the cost is so high that most people just write off every-day rip-offs," says Sally Elizabeth, a spokesperson at PeopleClaim.com, an online legal dispute resolution service in Boone, N.C. "We had one claimant use a popular shopping app that abruptly cut her off - as she saw it, essentially stealing $580 that she'd earned," says Elizabeth.
Customer service told her she had no appeal, and other users who'd had the same experience told her the same thing. The woman's ex-husband is an attorney and her daughter's pre-law, but she was told to forget it -- as legal fees could mount and exacerbate the situation from a financial stand-point. Instead, she filed a claim, and for an $8 charge, she got her points back within a few hours."

3. Auto insurance - Cutting a better deal on car insurance can also save a few bucks. "I generally see people overpay for home and car insurance," says Matthew Young, principal and founder of Young Autus Properties Custom Homes and Remodeling in Dallas. "Here in Texas, the department of insurance runs a website that allows people to compare insurance rates on cars and home insurance from a majority of carriers on a standard car or home. It also lists what the company has been doing with their insurance prices." Most states have similar sites for auto insurance consumers. Check with your state's insurance office for more information.
4. Haircuts - Consumers can really shave costs on haircuts, but not many try. That's too bad, as the average haircut for men is $28, and it's $44 for women, according to data from Square. Factor in the 10 to 12 times per year consumers head out for a haircut, and those cuts really add up. A better bet - find a salon training center in your community, where you can get a haircut for significantly less money. Or, get on the emailing list with your favorite salon, and take advantage of discount coupons, or use the ubiquitous "one free cut" after ten visits to the salon to curb hairstyling costs. Another tip: stretch your visits to the hair stylist out a few weeks. For example, visiting your salon every eight weeks instead of every six weeks can cut two haircuts out of your yearly budget - $56 for men and $88 for women, using Square's statistics.
5. Late credit card payment charges - There is really no need to pay late payment charges - not when you can avoid them by paying all your bills on time. But when you miss payments, those fees really add up. Take credit cards, for example. According to CreditCards.com, consumers who find themselves 60 days late with their credit card payments see interest rate charges rise to an average of 28.45%. For a credit card consumer paying 11.82% interest on his card, and who carries a $4,000 balance, that 28.45% interest rate hike translates into an additional $665.20 extra card payments annually. To pay your card bills, be diligent about following your credit card company's payment guidelines (you can find it on your card company's web site, or simply call and ask.) Also, make sure to at least pay the minimum amount each month, before the due date. Make that process automatic by setting up online, automatic payments well before your card payment's due date.
Yes, there are better ways to cut everyday costs in many other areas, if you care enough to find them. Start with those five services we've listed above.