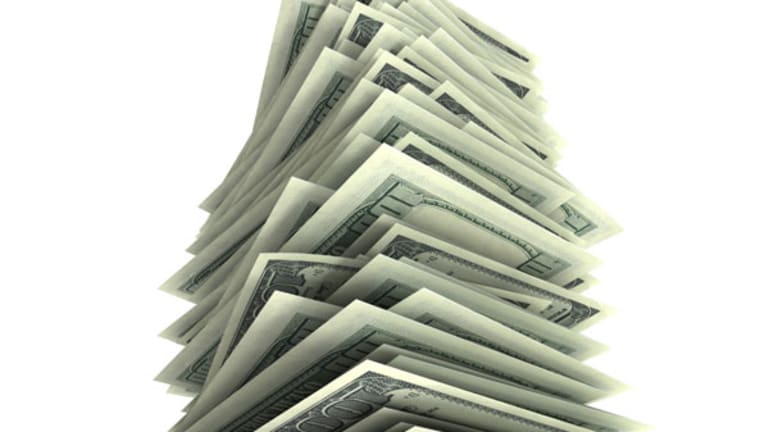 5 Cool Cities You're Not Moving To
Music, art, pro sports and bars open until 4 haven't stopped cities such as Chicago and Buffalo from losing population.
NEW YORK (TheStreet) -- America's cities are averaging more than 10% growth, but some of its coolest towns just aren't getting the love.
According to the 2010 Census, U.S. metro areas on the whole grew by 10.8% from 2000 to 2010. That was great news for pre-housing-crisis Las Vegas, which grew 41.8% last decade, and for Texas towns including Dallas, Houston and Austin, which saw their populations swell 23%, 26% and 37% respectively. That comes as little relief to Detroit, however, which shrank by 25% during the same span.
The overall growth masks an unfortunate truth for American cities well beyond Detroit, however. Fourteen of the 15 biggest cities in 2000 lost population or slowed their growth by 2010, according to Census data. Philadelphia was the only standout, boosting its ranks 0.6% after posting declines for the past 50 years.
Several of the cities that saw their populations dwindle since 2000 are in much the same position as Philadelphia a decade ago: Struggling with the demise of manufacturing, watching its residents flee to the suburbs, failing to draw younger residents to replace them and trying to show what was good about their city to a broader audience. Part of Philadelphia's growth comes from drawing people who appreciated the city's culture, art, nightlife and affordability compared with Northeast Corridor neighbors such as New York and Washington, D.C., and it's a big part of the reason Philadelphia's median age dropped from 36.5 in 2000 to 34.2 in 2010. Combine that with a GDP that jumped from $309 billion in 2006 to $335 billion last year without any recession slump, and you've got the blueprint for a cool city's comeback.
TheStreet
thumbed through the 2010 Census numbers and found five cities that are a lot more fun and vibrant than their declining numbers suggest:
Chicago
Population in 2000:
2,896,016
Population in 2010:
2,695,598
Decline:
6.9%
Chicago was easily the biggest U.S. city to lose numbers within the past decade and the biggest surprise after holding steady since 2006. The city's median household income was up almost 25% in that same period and the city's GDP rose from $498 billion to $508 billion in the past five years (including a nearly $15 billion recession-fueled drop-off in 2008). What's the problem?
The suburbs play a big role, as Chicagoland grew 4% since 2000 while the city itself shrank. Suburban growth is part of the reason the growth of the Hispanic population dwindled from 38.1% from 1990 to 2000 to just 3.3% in the past 10 years and why the black population has dropped 17.2% during the same period.
It also has a lot to do with who's moving in, as lakefront apartments and condos in Bucktown and Ukranian Village aren't being filled by families, but by single young professionals and empty-nesters. That's bringing in more expendable income, but shrinking households and driving up the median age from 31.5 in 2000 to 32.9 today.
It also means that cash has to go somewhere, which is why residents who answered
Travel+Leisure's
America's Favorite Cities survey still rank it No. 4 in the country for museums and galleries such as the Art Institute of Chicago and the Pilsen art district, No. 4 for theaters such as Steppenwolf and No. 4 for big-name restaurants such as Alinea and Charlie Trotter's. There are still great bars and restaurants within walking distance, five major sports teams to root for and the Taste of Chicago, the Chicago Jazz Festival and Pitchfork Music Festival every summer. There are just fewer people to share them with, which isn't necessarily a bad thing.
Pittsburgh
Population in 2000:
334,563
Population in 2010:
305,704
Decline:
8.6%
For a city with a population whose growth started slowing in 1910 and has been outright declining since 1960, an 8.6% drop not only isn't bad -- it's the lowest loss rate the city's seen in 50 years. It's not ideal, but compared with Rust Belt neighbors such as Detroit, Cleveland and Youngstown, Ohio, Pittsburgh is not only surviving but thriving.
The city's GDP grew from $103 billion five years ago to $111.6 billion last year and held steady through much of the recession, thanks largely to its transition from manufacturing dependence to a multifaceted approach to economic stability. Carnegie-Mellon University, the University of Pittsburgh and its medical center provide most of the job base, and while
U.S. Steel
(X)
and
PPG Industries
(PPG)
still provide an industrial presence, finance companies such as
PNC Financial Services
(PNC)
and 1,600 tech companies including
Google
(GOOG)
are taking the city out of the steel age.
There's still a chance it could go wrong, as Pitt's closure of a local hospital last year reminds us, but the city's got one big advantage going for it: youth. The median age in Pittsburgh dropped from 35.5 in 2000 to 33.2 last year, and it's not just because more students are going to Pitt, Duquesne and the seven universities within a walk of downtown. It means more of those kids are home-grown product; the Chicago Federal Reserve noted that Pittsburgh's percentage of adults who graduated high school jumped from 55th in the country to third, while its rank for college graduates matriculated from 69th to 37th.
It's not a bad place to party, either. The South Side, the Strip and Station Square are still packed with bars and the young crowd that fills them, and -- as BestPlaces.net found out last year when it named Pittsburgh one of the best places to move to -- they're paying about 12.2% less for their beers than the rest of the country, thanks to a low cost of living and low average home prices. While it's still better known for Pittsburgh Steelers football, Pittsburgh Penguins hockey, Iron City Beer and french fry-stuffed Primanti Brothers sandwiches, institutions such as the Andy Warhol Museum remind newcomers that the Steel City's not to be underestimated.
New Orleans
Population in 2000:
484,674
Population in 2010:
343,829
Decline:
29%
Yes, Hurricane Katrina did a number on the city, but there's a lot more than record crowds at Mardis Gras this year, the return of the NCAA Men's Basketball Final Four next year and the Super Bowl the year after that to remind the world New Orleans' spirit remains.
That 29% drop looks pretty bad, but compared with the 288,113 people who were in New Orleans when the Census came around post-Katrina in 2007, it's an improvement. Consider that the Bureau of Labor Statistics says jobs in New Orleans have risen 3.5% since 2006, the GDP inched up from $66 billion to $68 billion in that span, the Census says the city's Hispanic population grew by 35,000 post-Katrina and, according to the New Orleans Convention and Visitors Bureau, tourism has returned as New Orleans hotels filled to 97% capacity during Mardi Gras this year.
The tourists downing hurricanes in the French Quarter aren't the best measure of this city's draw, however. Visitors as well as locals ranked New Orleans No. 1 in the country for local joints and cafes, according to
Travel+Leisure
and tops in the country for people watching, cocktail hour and the singles/bar scene -- in fact, No. 1 in more categories than any other city in the country, including former No. 1 New York.
Milwaukee
Population in 2000:
596,974
Population in 2010:
594,833
Decline:
0.4%
Milwaukee's been losing population since the 1960s, but the release valve's shutting quickly as the losses trickle to less than a percent -- the best population news Milwaukee's received since the city grew 16.3% during the 1950s -- and the city gets younger.
You don't have to set foot in the Santiago Calatrava-designed Quadracci Pavilion at the Milwaukee Art Museum, place a complicated order at Alterra Coffee, buy rounds of organic and gluten-free beer at Lakefront Brewery or see the city's starring role in
Bridesmaids
to realize that Milwaukee's changed quite a bit in the past decade. Those may, however, be some of the best indications of the city's youth movement that dropped the median age from 30.6 in 2000 to 30.3 last year, well below the nation's average age of 36.8.
As a result, the town once known for dying breweries and
Happy Days
reruns is ending up in some fairly enviable places, including the
Daily Beast's
list of the
Best 50 Cities For Love
and No. 9 on
Forbes'
list of Best Cities for Singles. A city rivaled only by Las Vegas for most bars, clubs and restaurants per capita, Milwaukee's GDP has grown enough to keep the taps flowing with a boost from $78.9 billion in 2006 to roughly $83 billion today behind growing companies such as
Manpower
(MAN)
and a reduced dependency on traditional employers such as
MolsonCoors'
(TAP)
Miller.
Though the Brewers aren't blowing the retractable roof off Miller Park and the Bucks have teams fearing the deer a little less in recent seasons, a Super Bowl win by a certain team in the suburbs is enough to give local fans something to cheer about. With all the museums, galleries, music venues and watering holes to visit, however, it's tough to fit the local teams into the schedule.
Buffalo, N.Y.
Population in 2000:
292,648
Population in 2010:
261,310
Decline:
10.7%
Buffalo hasn't gained more than a percentage point of population since the 1920s, so it's understandable why people would think everyone just shy of the Bills are leaving -- and even they skip town for Toronto every so often.
Like Pittsburgh, however, Buffalo may have found its sweet spot as a smaller metro area. Buffalo's universities and burgeoning tech, tourism and health care industries help keep its median age below the national average at 34, but other factors are making it a much sweeter place to stay. Folks who decide to make Buffalo their home enjoy a cost of living 14.4% below the national average and home prices also below what their neighbors throughout the rest of the country are paying.
At that discount, Buffalo residents get a thriving art scene with more than 50 art museums and galleries and two festivals -- the Allentown Art Festival and the Elmwood Festival For The Arts -- a system of 20 parks designed by Frederick Law Olmstead (of Central Park fame), a smattering of music venues and a ton of bars and clubs on West Chippewa Street and in Allentown that are open until 4 a.m. It's so deceptively cool that
Forbes
put it at No. 18 on its list of the Top 40 towns for singles, ahead of Las Vegas and Miami, but even cooler is that its 7.6% unemployment rate is well below the national and allows more of its residents to see what the other cities are missing.
-- Written by Jason Notte in Boston.
>To contact the writer of this article, click here:
Jason Notte
.
>To follow the writer on Twitter, go to
.
>To submit a news tip, send an email to:
.
RELATED STORIES:
>>Cities Vulnerable To The Next Bursting Bubble
>>10 Cities Unaffected By A Bad Economy
>>5 Neighbors That Can Boost Home Prices
Jason Notte is a reporter for TheStreet. His writing has appeared in The New York Times, The Huffington Post, Esquire.com, Time Out New York, the Boston Herald, the Boston Phoenix, the Metro newspaper and the Colorado Springs Independent. He previously served as the political and global affairs editor for Metro U.S., layout editor for Boston Now, assistant news editor for the Herald News of West Paterson, N.J., editor of Go Out! Magazine in Hoboken, N.J., and copy editor and lifestyle editor at the Jersey Journal in Jersey City, N.J.