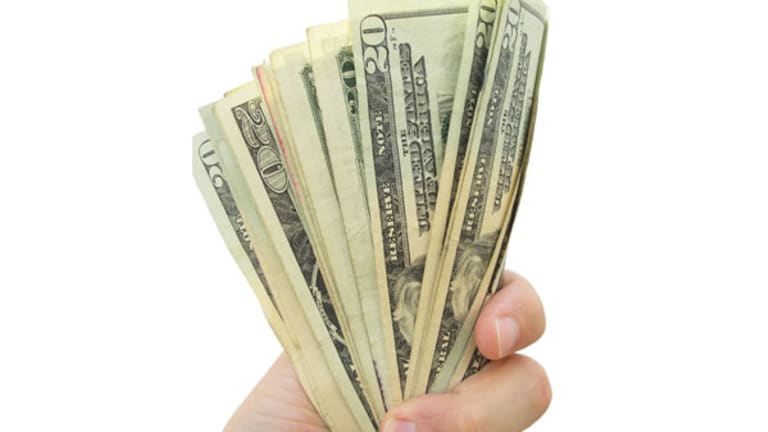 5 Characteristics of the Best Retirement Savers
If there was one word that best describes top savers, it might be 'confidence,' a survey says.
NEW YORK (
) -- What do the best
have in common?
Another other attributes: a positive outlook, a commitment to saving today for tomorrow and the ability to "envision" a comfortable and secure retirement.
If there was one word that best describes the top savers, it might be "confidence," according to an annual
from
BlackRock
, the New York investment management firm.
"When workers feel empowered, confident and positive about the savings process, they will actually save more for retirement than workers who don't feel that way," says Chip Castille, managing director at BlackRock's U.S. and Canada defined contribution group.
BlackRock leads off its survey with some disturbing, but not uncommon news: Americans just aren't saving enough. While BlackRock advises workers to save at least 15% of their salary toward retirement, few do. According to the study, about 65% of Americans save 10% or less, and 28% save 5% or less.
Also see: 'Mass Affluent' Have Paid Off Their Debts, Moved on to Save>>
And only 25% of Americans say they are "confident" about achieving a secure retirement, BlackRock says.
Sure, this raises a chicken-or-egg question: Aren't they more confident about their retirement because they are already on the path to a comfortable one? But of those workers who do a good job saving for their post-career years, virtually all display at least one or more of the following "power saver" characteristics:
Confidence.
BlackRock says that most great savers (defined by the firm as saving 11% or more of their annual income) are "empowered, confident and positive" about their direct ability to meet their
.
"Vision." The best power savers can actually see themselves enjoying retirement. Those workers who don't share the vision are in for an uphill climb. "Savers who are having trouble 'envisioning' the retirement they want to achieve are less successful as savers," Castille says, citing survey data that 39% of survey respondents who know what their retirement will look like qualify as "highly effective" savers.
Also see: 5 Myths About Social Security Busted>>
Diligence.
Keeping eyes on the prize is a habit of highly effective retirement savers too. "Being able to effectively chart one's progress toward their savings goal also offers invaluable support for saving," Castille says. 
Optimism.
BlackRock says that "feeling hopeful" about achieving a cushy retirement is an attitude common to high-powered savers. Even if the guy down the block makes more money, a power saver still believes he or she will have more money in retirement, and will save at a "highly effective" rate for decades.
Openness.
Top retirement savers are big on asking for "objective guidance" from experts (meaning a
, accountant, lawyer or financial adviser). Those workers who ask for professional help were much more likely to be power savers, BlackRock reports.
So there you go. If it's a comfortable retirement you want, be confident, be positive, track your progress regularly, and check with a financial services professional on a steady basis.
Saving 15% of your annual income every year won't hurt either.