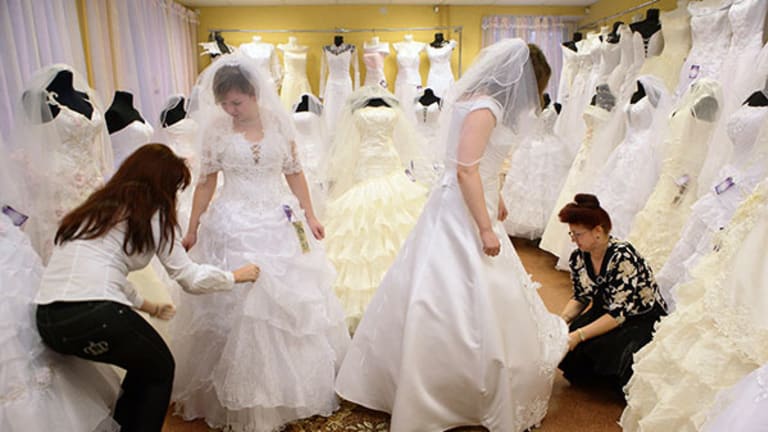 Publish date:
5 Better Ways You Could Be Spending Black Friday
If you maintain your resolve today instead of going holiday shopping, you're part of a growing retail resistance movement. There are more cost-effective ways to spend your time and money on Thanksgiving weekend.
If you maintain your resolve today instead of going holiday shopping, you're part of a growing retail resistance movement. There are more cost-effective ways to spend your time and money on Thanksgiving weekend.
PORTLAND, Ore. (TheStreet) -- If you managed to savor every forkful of Thanksgiving dessert, stick around the folks' place to watch the Pittsburgh Steelers play the Baltimore Ravens and avoid Target, Wal-Mart, Toys R Us and just about every other store open that night, congratulations. If you managed to maintain your resolve today, you're part of a growing retail resistance movement.
Fewer than 140 million shoppers say they plan to elbow their way to deals this Black Friday weekend, according to the National Retail Federation. That's down from 147 million last year and 152 million two years ago. In fact, a full 86 million people answered with an outright "no" when asked if they planned to go shopping on Thanksgiving weekend. It's not that the rest of the country is opposed to shopping early: It just doesn't want to shop with everybody else.
A survey by Google indicated that 30% of holiday shoppers planned to hit stores before Halloween. By mid-November, the National Retail Federation found that 54% of the shoppers it surveyed had already begun working their way through holiday wish lists.
Besides, it's not as if there aren't several other fabricated retail holidays -- including Cyber Monday, Green Monday and Free Shipping Day -- to pick through. There are deals to be had on those days that won't put you in the middle of crowded store aisles, overpacked fast-casual strip mall restaurants or parking lots that distinctly resemble a carnival bumper car ride. Besides, the people around you aren't even getting the best deals.
When you take a look past the doorbusters and online sales, there are a whole lot of more practical ways to spend your time and money on Thanksgiving weekend. Here are just five: 


Plane tickets
You're already thinking of hectic holiday traffic, but airlines are trying to figure out how to get people to fill seats on the days in between the holidays.
If you're flying home from Thanksgiving today, you already know the deal. Priceline keeps track of the best days to fly throughout the year and the day after Thanksgiving is a big, lush swath of open seats and low fares.
The dead zone between now and Christmas, however, is somewhat truncated this year thanks to a late Thanksgiving. That doesn't mean there aren't a whole lot of airlines still looking for folks who aren't traveling on the holidays or haven't blown their holiday budget. JetBlue posted a one-way fare sale last week with fares as low as $59 for folks who book before Dec. 3. A whole lot of other winter flash sales went up just before Thanksgiving and were out the door by monday, but there are still a lot of options out there for savvy shoppers.
Cars
Automobile pricing site TrueCar declared Black Friday the best day to buy a vehicle back in 2011 and has similar notions about this year's stock. Car prices dropped 9.5% on average two years ago, but car sales that stubbornly increase even as the economy sputters have dried up some of the deals.
The average discount is down to 7.2%, TrueCar says, but folks shopping around for a pickup get the biggest average discount of all at 11.3%. Meanwhile, the 2012 Chevy Silverado 1500 has 15.7% knocked off of its price, second only to the $15.9% discount Ford is providing for the Lincoln MKX.
While Ford is knocking an average 12.6% off its entire 2013 line -- including the Taurus (15.4%), Fusion Energi (15.3%), C-Max Energi (12.1%) Fusion Energi (15.2%), Expedition (12.4%) and Edge (10%) -- Chevrolet seems similarly eager to get dead weight off its lots. The 10.7% price cut to its overall fleet, the 12% it's knocking off of its Express cargo van, the $5,000 in incentives it's throwing at the Tahoe and the $7,000 incentive package it's putting behind the Volt are some of the biggest Black Friday deals out there.
Wedding dresses
Christmas and New Year's proposals and weddings aren't exactly rare, but winter proposals and weddings usually hold until Valentine's Day. That leaves a whole lot of empty venues and dates between now and sometime around May.
January, February and March are the absolute slowest months for weddings in the U.S., according to the folks at TheKnot. While couples will concede to the cold to get some Christmas trees and garland into their photo album, they're far less likely to do so when all the lights and decorations have been packed away and half the country looks like Siberia.
Frugal brides have already booked dates during these months for discounts on venues, catering and photography, but demand for wedding dresses in particular bottoms out this time of year. Boutiques are filled with dresses for after Christmas, when all those holiday proposals turn into planning, but those same boutiques are dead on Black Friday. You'll have room to negotiate and, with everyone else holiday shopping, you'll have nearly unlimited access to racks and fitting rooms.
Tools
This one's a bit tougher, as Wal-Mart, Sears, Home DepotandLowe'sall include tools in their Black Friday circulars, but are jammed with gift shoppers buying for folks who may never use them.
It's amateur hour, but it can for to the advantage of pros who've been there before. Zip right past the illuminated front-lawn reindeer, $15 starter hex wrench kits and $500 discounts on candy-painted washer-dryer combos. There are saws, drills, sanders, planers and cabinet sets going for half price.
This is a great way to stock your garage, workshop or toolbox at minimal cost. Plus you get the satisfaction of knowing that you'll be using what you buy long after the novices in front of you snap every drill bit in their set and relegate those new garden tools to the depths of the shed because they still haven't figured out how to mix two-stroke fuel.
Cookware
These are easily the worst Christmas items to buy, but largely because people don't shop for them until it's way too late. By the time early December comes around, a November price drop has melted into a pre-holiday price gouge.
The folks at Dealnews saw a 35% spike in cookware markdowns from October to November, so this is your moment to updates your pans, countertop appliances and other kitchen toys. As we told the tool folks, this just requires a little patience on your part. The discount stores are going to be swarmed with amateurs and shops such as Williams-Sonoma, Sur La Table, Crate & Barrel and even Bed, Bath and Beyond are either in swarmed shopping centers or will force you to contend with Black Friday sales of their own. In Bed, Bath and Beyond's case, you'll be fighting folks seeking 20% off their entire order and 25% off Dyson vacuums.
This is when the stand-alone store is your friend and the out-of-the-way outlets are to be avoided at all costs. You don't have to be on the front lines of a doorbuster; you just need to be around after the crowd dissipates.
-- Written by Jason Notte in Portland, Ore.
>To contact the writer of this article, click here: Jason Notte.
>To follow the writer on Twitter, go to http://twitter.com/notteham.
>To submit a news tip, send an email to: tips@thestreet.com.
RELATED STORIES:
>>The Best Brewpubs In All 50 States (and D.C.)
>>10 Best Vacation Cities For Beer Lovers
Jason Notte is a reporter for TheStreet. His writing has appeared in The New York Times, The Huffington Post, Esquire.com, Time Out New York, the Boston Herald, the Boston Phoenix, the Metro newspaper and the Colorado Springs Independent. He previously served as the political and global affairs editor for Metro U.S., layout editor for Boston Now, assistant news editor for the Herald News of West Paterson, N.J., editor of Go Out! Magazine in Hoboken, N.J., and copy editor and lifestyle editor at the Jersey Journal in Jersey City, N.J.