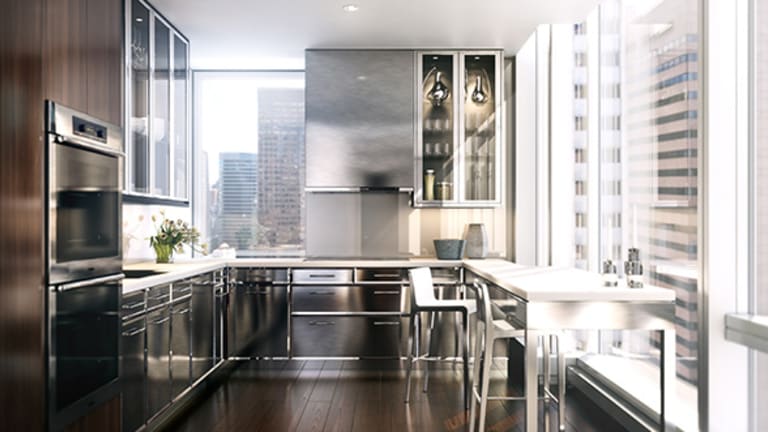 5 Best Things To Buy In September
The lull between back-to-school shopping and Black Friday still offers its share of deals, if only to niche buyers.
NEW YORK (MainStreet) – Well, this is it, shoppers: this is the calm before the storm.
Back-to-school shopping is pretty much over after this week, and despite the presence of Christmas items at the local Costco, even the earliest holiday shopping surge typically doesn't arrive until at least October. The September lull has been the one retail constant since the recession hit in 2008 and has been, with few exceptions (2006, 2004, 2003 and 1995), the rule since roughly 1992.
September gives shoppers absolutely no motivation to hit the stores after spending big on back-to-school shopping. Shoppers are just recovering from summer vacation spending, they see the holidays coming just a few calendar pages away and they're largely content to just park it on Saturdays and Sundays even if they aren't watching the first games of the college and pro football seasons.
There are still a scant few back-to-school deals to be found during Labor Day sales, but the folks at Dealnews and LifeHacker.com have offered several other alternatives for savvy shoppers looking for deals in an otherwise dead-quiet corner of the retail calendar:

"Apple" Picking
Sure, this year's pomological varietals should start cropping up in orchards this month, but it's Apple's September 6 keynote that's going to give shoppers their pick of low-cost electronics this month.
No, carriers including Verizon, AT&T, T-Mobile and Sprint aren't helping matters by almost universally dropping subsidies and contracts for iPhones and forcing consumers to carry the full price either up front or through financing plans. But Louis Ramirez of Dealnews notes that the announced launch of the iPhone 6S could shave $100 or more off the cost of a subsidized iPhone 6 at Best Buy, Walmart and other retailers. On eBay, that could drop the price of an unlocked iPhone 6 to $500 or less.
If Apple chooses to announce an iPad Air 3 or an iPad Mini Retina 3, however, that could drop the price of the iPad Air 2 to below the $360 floor we saw this summer. Meanwhile, the iPad Mini 3 would see prices fall below $300. DealNews also notes that laptop prices that have typically dropped an extra 8% to 25% in August, tend to linger into early September during back-to-school sales.

Cars
As the folks at automotive retail data site TrueCar have pointed out in years past, September is the month where model year market share tends to stop tilting in favor of the current year's models and starts leaning toward next year's vehicles.
Basically, if you're content with passing over a 2016 vehicle for a 2015, this is the month to start shopping. Already TrueCar has seen automakers overing discounts in the double-digit percentages as they begin offering incentives to get last year's cars off their lots. Hyundai's incentives trim the asking price of its midsize Sonata by 18.8% ($5,048), while both Ford and Ram are offering discounts of more than 17% on their F-150 and Ram 1500 pickup trucks, respectively.

Televisions
Granted, it's a really specific television, but it's an increasingly cheap one. Let's put it this way: if you want the steepest discount, you'd better start looking at a 32-inch 1080p TV.
"Last year, they hit $162, but considering we've already seen prices as low as $160 this year, it's likely this month they'll drop comfortably under the $160 threshold," DealNews's Ramirez says.
If that's a bit undersized for your liking, you have two other options: Either try to score an off-brand 55-inch LCD television for about $500 or wait until the sales just before Black Friday in November.

Bicycles
As many sad, but weary cyclists can tell you, September is typically the end of riding season. The biggest races are in the books, the current gear is beaten to within an inch of its life and savvy cycle companies are releasing all their new stuff this month so pros can stock up.
If you're a less-than-professional rider whose toughest runs include the daily commute or the occasional weekend bike-and-brew run, this is your moment. The pros have already had the chance to see what gear from last year they like and what they absolutely hated, so now is the time to cash in on castoffs. If you're a winter rider who relishes Worst Day Of The Year runs and studded-tire snow rides, there are plenty of discounts to be found.

Appliances
You can name about three times of the year to buy appliances and you'd be right all three times. Labor Day is one of those windows of opportunity.
"Labor Day tends to offer excellent deals on large appliances with sales that take up to 54% off items such as dishwashers and refrigerators," Ramirez says. "However, if you can wait until November, Black Friday will offer better sales with discounts that take up to 75% off the same items."
That said, the extra 21% savings is hazard pay for dealing with Black Friday crowds. Lifehacker tends to agree, and advises buying appliances in September or October, with one caveat: hold off on refrigerators until May, when the new model year comes in and last year's models go for huge discounts.
This article is commentary by an independent contributor. At the time of publication, the author held TK positions in the stocks mentioned.