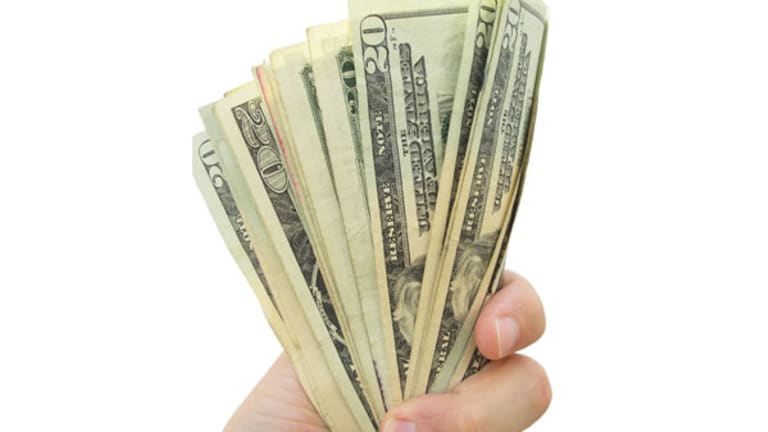 5 Best Housing Markets for the Next Five Years
Home prices could keep falling for years, but a handful of markets offer great investment opportunities right now.
NEW YORK (
) -- Market watcher
thinks U.S. home prices could keep falling across much of America for years -- but believes a handful of markets offer great investment opportunities right now.
"When most people figure out that this really is a great time to buy in some areas of the country, it will be too late to make a really good profit," HousingPredictor.com's Mike Colpitts says. "In some areas, it is a great time to jump back into the market -- but you have to be very careful
given all the concerns about the overall economy."
The firm recently analyzed 230 cities' housing and economic conditions and found about a dozen it expects will produce double-digit price gains over the next five years.
"These are places that have better job prospects and stronger economic conditions than most other areas," Colpitts says.
For instance, HousingPredictor.com expects upscale Los Altos, Calif., to see prices rise 15.5% over the next five years as staffers from nearby
Facebook
(FB)
use gains from the company's recent initial public offering to buy homes.
Kids Off to College? Time to Sell Your Home>>
Here's a look at the five U.S. markets HousingPredictor.com thinks will offer the best average price appreciation over the next five years.
Listing information comes from Realtor.com, the National Association of Realtors' official property-listing site, and excludes mobile homes, parcels under agreement and houses still under construction.
Fifth-best market: Medford, Ore.
Expected five-year price gain:
13.9%
This metro area of some 200,000 people just north of the California border in south-central Oregon has had high unemployment in recent years, but Colpitts sees an improvement coming.
"Medford has grown a lot over the past decade and has more employers these days," he says. "More jobs translate to more home purchasers."
Historically a farming area, Medford has become a regional hub for medical care, as well as a destination for more and more retirees.
The city also hosts the New York Stock Exchange-listed
Lithia Motors
(LAD)
chain of car dealerships, the famous
Harry & David
food company (parent of the Fruit-of-the-Month Club) and a few other important employers.
As for housing, Realtor.com lists some 350 Medford properties for sale, priced from
$33,000 for a two-bedroom condo
to
$2.3 million for a four-bedroom home on 166 acres
.
Fourth-best market: Seattle
Expected five-year price gain:
14.9%
"Seattle has weathered the housing downturn better than the majority of the nation, despite a sizable decline in home values," Colpitts says.
He adds that the Emerald City's stable of large, well-paying tech firms -- from
Amazon
(AMZN)
to
Microsoft
(MSFT)
-- bodes well for real estate prices in the 3.4-million person metro area.
"Higher salaries paid to workers should bolster the housing market," the expert says.
Realtor.com lists roughly 1,800 Seattle homes for sale, from a
to an
.
Third-best market: Los Altos, Calif.
Expected five-year price gain:
15.5%
This affluent community of 28,000 people is in the heart of Silicon Valley, just up the road from
Apple
(AAPL)
and other high-tech firms.
In fact, Los Altos' current or former residents have included late Apple co-founder Steve Jobs,
Yahoo!
(YHOO)
co-founder Jerry Yang and other tech titans.
Colpitts said that group should drive Los Altos' home prices higher and higher over the next five years.
"More millionaires are busting out
in Silicon Valley than anywhere else in the United States -- and the majority of buyers are paying cash for homes," he says.
If you're looking to move to Los Altos, there are 135 properties listed for sale there on Realtor.com. Prices range from
$340,000 for a one-bedroom condo
to
$13 million for a 4-acre estate
.
Second-best market: San Francisco
Expected five-year price gain:
15.9%
Sometimes called the "Wall Street of the West," San Francisco's large financial sector, seven Fortune 500 companies and thriving tech industry underpin the 7.6-million-person metro area's economy and housing market.
Large employers that call San Francisco home range from
Wells Fargo
(WFC)
to
Craigslist
. The 25,000-student San Francisco State University also adds to local housing demand that Colpitts expects will increase in the next few years.
"A rich, diverse cultural mix of people has transformed the greater Bay Area into a world-class city to make home," he says.
Realtor.com has some 1,800 San Francisco homes for sale, from a
to a
$38 million eight-bedroom estate
.
No. 1 best market: Miami
Expected five-year price gain:
18.7%
Long the poster child for South Florida's housing bust and foreclosure crisis, Miami gets the top spot in HousingPredictor.com's study because the 2.5 million-population metro area's real estate market has finally begun to turn around.
Media list prices already rose 15.5% over the past year on Realtor.com, and Colpitts thinks the recovery has just begun -- fueled partly by investors from Latin America and other foreign locales.
"Miami is an international designation for vacationers and has become a world-class resort community, attracting home and condo purchasers from all over the world," he says. "If there's ever been a time to buy housing in Miami in this decade, chances are this is it."
Property buyers will find some 12,000 Miami homes listed on Realtor.com. Prices start at
$12,600 for a one-bedroom condo
and run to
$125 million for an 11-bedroom oceanfront estate
.