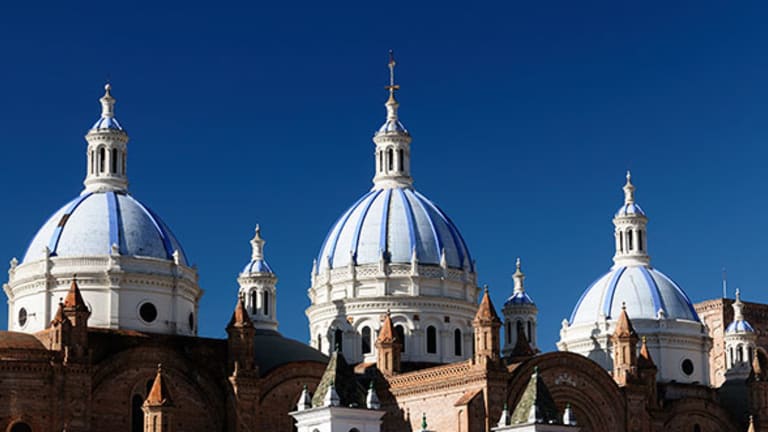 5 Best Bets for Expats: The Happiness Index
Here's where expats find bliss - but know also the countries you must avoid.
The United States job market stinks - certainly for Millennials, maybe more so for job-hunting Baby Boomers. As for quality of life in many US cities - well, let's not go there. Which raises a question or rather two. Should you try giving it a go in another country? And where? Exactly where are expats happiest?
Know that a Munich-based organization for expats called InterNations - it claims 1.9 million members in 390 communities worldwide - has just released a poll that offers rich insights into where in fact expats are happiest. A spokesperson for the organization said that in concocting the poll, "more than 14,300 expatriates representing 170 nationalities and living in 195 countries or territories were surveyed to rate and provide information on various aspects of expat life."
In the final cut, 64 countries were rated. There are some 190+ countries on the planet, meaning that two in three were not included in the poll, but many of the omitted - think Syria, Libya, Cambodia, Bangladesh - probably don't have many expats anyway.
So where do people want to be? And where do they wish they were in fact anywhere else? The worst of the worst: Kuwait in 64th place, where poll respondents kvetched about a lack of "Ease of Settling In." One-third of respondents also complained about difficulties in making new friends.
Next to last - surprise! - is Greece, a traditional favorite for expats, especially from the United Kingdom but, lately, apparently the dumpster fire that is Greece's economy is taking its toll. Noted InterNations in explaining the "why" for Greece's bad showing: "particularly bad results in all subcategories of the Working Abroad Index - Job & Career, Work-Life Balance, and Job Security - as well as in the Personal Finance Index."
Third from the bottom: Nigeria, where many well paid petroleum industry expats are settled but not happily. Noted InterNations: "it occupies the last place in the Quality of Life Index. Survey participants are particularly dissatisfied with travel opportunities (60%) and transport infrastructure (84%), as well as the political stability (75%) and their personal safety (61%) in Nigeria."
Also bringing up the rear are Saudi Arabia, Russia, Kazakhstan, India, and - more surprises - Italy (said an InterNations spokesperson: "Italy's struggle with the economic crisis in recent years has left a lasting impression on expat life"). Some countries just are tough on expats.
What about the United States? It placed 13 in the poll, behind Canada (9) and Australia (10). The U.S. did do much better than Germany (16), the United Kingdom (31), and France (47), some of the other leading western economies.
One expat reality: happiness is where you find it (however unexpected the place). In calls made by MainStreet for comments on happiness and expats, votes came tumbling in from just about anywhere imaginable - and, really, there was no agreement. Some of you love Berlin, for instance. Others hate it. And some praise places you might never think of. 
Case in point: travel blogger Nicole Brewer, who files at Iluv2globetrot, has lived abroad for the past six years. She had this to say about her various homes: "I had a great experience as an African American woman living in South Korea. I was ready for a change and decided to come to the Middle East in Oman afterwards and think it was actually a great decision, while many may not believe that the Middle East is a great option for expats, many members in my community would beg to differ and are relatively happy."
Oman, incidentally, placed 24th in the InterNations poll.
What did the InterNations poll say about the happiest spots?
#5 - Luxembourg
#4 - Singapore
#3 - Malta
#2 - Mexico
#1 - Ecuador
Surprised that Malta - a small island in the Mediterranean -- ranked so high? Here is how InterNations explained it: "Malta took the top spot in the Working Abroad Index, which contributed to its high overall ranking. Many expats living in Malta reported being generally happy with their career prospects (67%), work-life balance (67%) and working hours (69%). Malta is also popular for its ease of settling in. In fact, 73% find it easy to make new friends there, and 77% feel right at home."

As for the other four, honestly, just about everybody brags on them, especially the big winner, Ecuador ("there are 7000 expats in Cuenca," said author Susan Schenck of just one town in the country. "For the most part, people here are very happy") - but, probably, most expats will feel right to home in any of the top five.
So what's right for you, really? Alicia Young, an Australian serial expat who has lived in Russia, Chile, the U.K., as well as India, Indonesia and Malaysia, and who currently resides in Houston, said this: "We're happiest where we decide to be happy, not where we hope to be happy."
This article is commentary by an independent contributor. At the time of publication, the author held TK positions in the stocks mentioned.