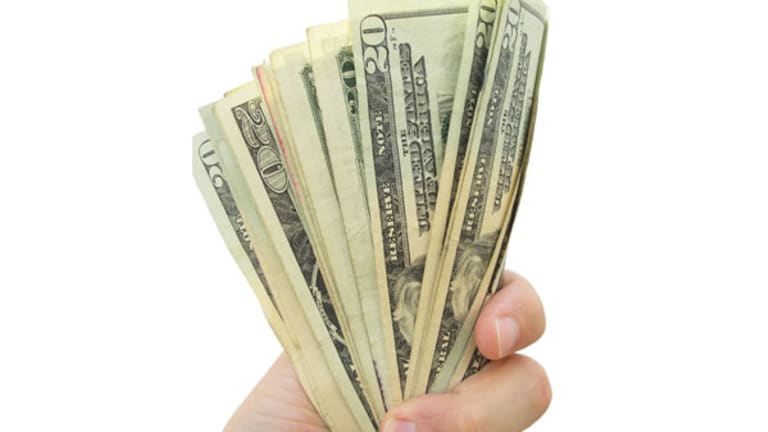 4 Ways Albert Pujols Is Bad For Home Sellers
Albert Pujols and his soon-to-be expiring contract with the St. Louis Cardinals is an example to home sellers to look before leaping.
ST. LOUIS (TheStreet) -- Albert Pujols is arguably the best player in baseball, but he's a lousy example for homeowners thinking about testing the market.
The nine-time all-star, three-time National League Most Valuable Player, two-time Golden Glove-winning St. Louis Cardinals first baseman has spent a decade getting very comfy in his team's No. 5. He leads all active players in batting average (.330), slugging (.622) and on-base percentage (.425) and his more than 400 home runs put him among the Top 50 long-ball hitters of all time. He's also at the end of an eight-year, $114 million contract, and he and the team blew through a Feb. 15 negotiation deadline. With the 2011 season under way, Pujols, the Cardinals and their fans are left to ponder where the most feared part of the team lineup and face of the franchise will be on Opening Day 2012.
But that can't possibly have any bearing on homeowners, right? A homeowner or family looking for a change of scenery surely wouldn't be tempted by the upcoming spring selling season and a 4.91% interest rate on a 30-year-fixed-rate mortgage, which Freddie Mac says is lower than rates during the absolute dead season of mid-February and could bring in post-recession buyers.
"If homeowners don't have to sell for some reason, most don't -- home is a place where they establish community ties, grow their families and build their futures," says Stephanie Stringer, spokeswoman for the National Association of Realtors. "The decision to own a home is much more than a financial consideration, although the long-term investment value is a part of it."
As Stringer and the Realtors have said before -- and their 2010 profile of home buyers and sellers make clear -- selling a home is a deeply personal choice, and there's more than one reason for doing so. While there are also several reasons for Pujols not to finish his career as a Cardinal, the following four scenarios are bad news for baseball and housing free agents alike:
Not knowing what you have until it's gone
As mentioned earlier, St. Louis has treated Pujols pretty well over the past decade and even scored him a World Series ring for his troubles. If he's looking for a change of scenery and employer, as 15% of home sellers did last year -- a number that jumps to 18% for people 18 to 34, like the 31-year-old Pujols -- he may want to take a better look at current market conditions.
The teams with the top three payrolls in the league -- the New York Yankees ($203 million), the Philadelphia Phillies ($173 million) and the Boston Red Sox ($162 million) -- are all set on first basemen, thank you. The Yankees locked up Mark Teixeira to an eight-year, $180 million deal in 2009; the Phillies parted with $54 million that same year for a three-year deal with Ryan Howard that they extended by five years and $125 million a year later; and the Red Sox just signed acquisition Adrian Gonzalez to a seven-year contract extension worth $154 million. The next four teams down the line -- the Los Angeles Angels ($138.5 million), the Chicago White Sox ($128 million) and Cubs ($125 million) and New York Mets ($119 million) -- weren't much more competitive than the Cards last year, with all missing the playoffs. Unless the World Series champion San Francisco Giants or some other team with contract obligations is willing to juggle the roster, Pujols faces a future with a team that's competitive but can't pay him (his division rival Cincinnati Reds or the reigning AL champion Texas Rangers) or teams that can splurge (the Detroit Tigers) but will be sitting on their sofas once October arrives.
The situation's similarly bleak for homeowners, who face an average selling price of $156,100 -- $8,000 lower than it was a year ago -- and existing home sales that are the lowest they've been since November. Oh, and there's an 8.6-month backlog of housing stock that's even more robust than it was at this time last year.
Thinking the neighborhood's getting less desirable
The Cardinals top starting pitchers -- Adam Wainwright and Chris Carpenter -- have undergone Tommy John surgery for ligament damage. The closer, Ryan Franklin, is having a tough time closing. The only other fearsome bat in the lineup, left fielder Matt Holliday's, was signed to a five-year, $120 million deal after only a year with the team while Pujols -- who's the same age and consistently better -- is left holding the line.
While it's understandable Pujols may see the Cards as headed downhill, especially after finishing out of the playoffs for three of the past four years -- and being swept by the Dodgers in the first round in 2009, the one year they made it -- it's not really that grim. The Cardinals still finished second to the Reds in the NL Central last year and, last we checked, have future Hall of Fame coach Tony LaRussa at the helm. Can the rival Cubs say the same (for better or worse) about manager Lou Pinella? Or the Dodgers and Atlanta Braves about Joe Torre and Bobby Cox? The fact is, the team's only finished under .500 once while Pujols has been there -- in 2007, during the hangover from their 2006 World Series win
This is why only 11% to 12% of homeowners move because the neighborhood has become less desirable. There may be a little more wear on the streets and storefronts than there was when they moved in, but unless a neighborhood has gone through severe economic upheaval, it's easy to put up with the small changes when it feels like home.
Dreaming of the big time
Don't let the Cardinals' $105 million payroll fool you, they're very much a small-market team. Among Major League Baseball's 30 teams, St. Louis' television market ranks 24th, making Pujols the best player most of the country's never seen.
Going bigger is the reason most homeowners cite for moving as well, with 21% saying it's their primary motivation for selling and a whopping 47% of family-ready 18- to 34-year-olds saying it's why they're taking off. The problem is, Pujols already has his family -- a wife and four children, in fact -- and his own restaurant and a center for adults with Down syndrome he helped build in the St. Louis area.
Much like homeowners during the housing boom who upsized to McMansions just because they could, though, moving to a bigger home or market when it really isn't necessary can do more harm than good. Just ask future Hall of Fame pitcher Randy Johnson, who won four Cy Young Awards and a World Series with the Arizona Diamondbacks, went to New York and wilted under the burden of playing with the Yankees and went right back to Phoenix two years later.
Cashing in equity
Maybe you've put some serious years into your home, as Pujols has, raised your children and want to take all that money you've socked into the house and spend it someplace a little splashier -- perhaps on a condo in the city.
You wouldn't be alone. Home sellers increasingly want to test the waters as they age, with 15% of homeowners aged 55 to 64 and 13% of homeowners 64 to 75 unloading because they're nearing retirement. Similarly, 10% to 14% of people 55 to 75 downsize from big, burdensome homes.
Pujols, however, would be cutting and running with a scant 10 years of equity and perhaps another decade until retirement. With no real motivation to do so, that's squandering all that's been invested and all the sacrifice made by staying in one place so long and making it work. He's not the NHL's Ray Bourque, who played 20 years with the Boston Bruins without winning the Stanley Cup before going to the Colorado Avalanche and winning one in 2001. He's not the NBA's Gary Payton, who played almost 13 seasons in the NBA without a championship before being traded away and finally winning one with the Miami Heat in 2006. He's not even Tim Raines, who spent 11 years with the Montreal Expos and another five with the Chicago White Sox before winning his first World Series with the Yankees.
He's a multitalented, multiple-award-winning player only four years removed from a World Series title who may just be feeling itchy or, possibly, taken for granted. If homeowners are wise, they'll look around, realize it's not so bad and spare themselves the manufactured drama Pujols and the Cardinals have created. Sometimes the best play is to stay safe at home.
-- Written by Jason Notte in Boston.
>To contact the writer of this article, click here:
Jason Notte
.
>To follow the writer on Twitter, go to
.
>To submit a news tip, email:
.
RELATED STORIES:
>>Not All Benefit From Low Mortgage Rates
>>Boston Marathon's Money Behind the Race
>>Video: Bill White On The Business of Baseball
Follow TheStreet.com on
and become a fan on
Jason Notte is a reporter for TheStreet. His writing has appeared in The New York Times, The Huffington Post, Esquire.com, Time Out New York, the Boston Herald, the Boston Phoenix, the Metro newspaper and the Colorado Springs Independent. He previously served as the political and global affairs editor for Metro U.S., layout editor for Boston Now, assistant news editor for the Herald News of West Paterson, N.J., editor of Go Out! Magazine in Hoboken, N.J., and copy editor and lifestyle editor at the Jersey Journal in Jersey City, N.J.