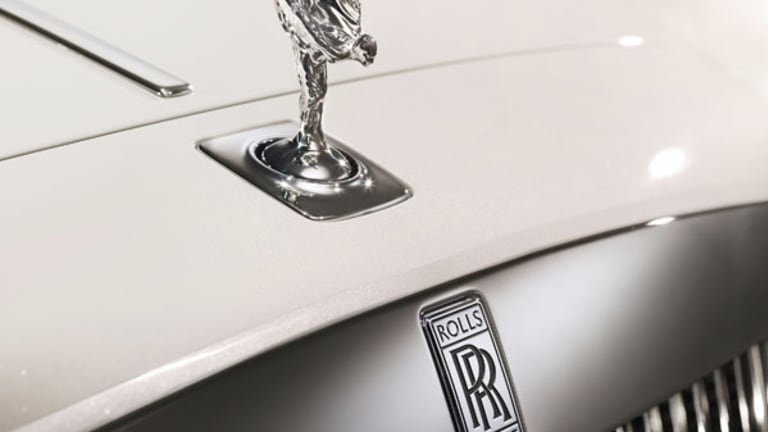 4 Trends in Luxury Goods for 2013
With the Luxury FirstLook summit opening today, some trends for 2013 are coming into focus.
With the Luxury FirstLook summit opening today, some trends for 2013 are coming into focus.
SAN DIEGO (
) -- What will the world's richest people will be treating themselves to this year? Expensive cars? Luxury travel? Or perhaps opulent real estate?
All of the above, according to Mickey Alam Khan, editor-in-chief of the trade publication
Luxury Daily
, which produces Luxury FirstLook, the annual summit of executives representing the world's leading luxury brands that starts today in New York.
"It's a tale of two worlds. There's the world you and I live in and the world they live in," Alam Khan says. "You're talking about 10 million people around the world who are truly high-net-worth individuals and who support a luxury lifestyle come rain or shine."
Here's a few of the trends in luxury spending for 2013:
Luxury travel and hotels:
Think very customized and very expensive experiences that only a few can afford. For the truly well-heeled, pampering in 2013 could include the
Beverly Wilshire Hotel
's new Diamond Life Infusion facial. The 60-minute, $295 facial uses diamond dust to combat aging. The Beverly Wilshire is the only hotel in the U.S. being allowed by the facial's manufacturer to offer the treatment.
Apparel:
Clothing that's "made in America" is in demand among the luxury consumer set. But the world's wealthiest individuals will be buying American-made items that are made of "only the best," explained Alam Khan. Brands such as
Ralph Lauren
(RL) - Get Report
and
Brooks Brothers
, he said, will be marketing "premium" made in America clothing based on local craftsmanship and superior, local materials.
Luxury cars:
High-end automobile sales are experiencing tremendous growth and will continue to do so in 2013. "The luxury automotive segment is going gangbusters. It's completely divorced from what's happening on Main Street.
BMW
and
Rolls-Royce
are posting record gains," Alam Khan says. Things are going so well that Rolls-Royce is introducing a model in 2013 -- a big deal for a manufacturer that rarely launches lines. Representatives for the carmaker, whose typical client has a net worth of between $5 million and $30 million, were tight-lipped about details of the model. But even getting a chance to see the car will be reserved for a select few. Unless you're planning to attend the Geneva Motor Show in March for its official unveiling, the primary exposure in the U.S. will be through a series of small, invitation-only events.
Real estate:
And finally, expensive real estate will be on the shopping list for the world's biggest spenders this year. Luxury real estate is booming. "In places like New York, skyscraper after skyscraper is going up and properties are going for $80 million to $90 million," Alam Khan says. "There's a complete explosion of luxury houses across major metropolitan areas like New York, Miami and Chicago." And there's no shortage of customers, he said.