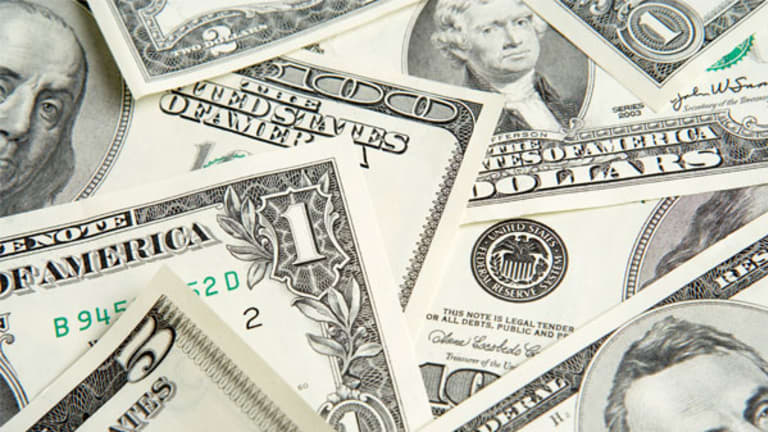 4 Top Money Mistakes of Young Adults
Younger Americans don't have as much time as they think to save for the long haul, experts say, and they squander some of those savings needlessly.
NEW YORK (TheStreet) -- Gaining financial independence is a tricky and often failing proposition for 20-somethings.
Last year, PNC Financial issued a study reporting that 58% of 20- to 29-year-olds say they are "behind where they expected to be" in terms of financial progress, up 26% from a similar study by PNC in 2011.
Study researchers linked that lack of progress to high unemployment among younger adults.
"Many of my peers suffer from a failure-to-launch syndrome directly related to the surge in unemployment during the Great Recession and slow pace of recovery," says Mekael Teshome, an economist at PNC. "It is not a lack of ambition we are seeing in these data. It is more about a lack of opportunity that has hindered many young adults' progress against their professional and financial objectives."
Also see: One-Third of Us Live Within Our Means, Another Third Struggles to Even Do That>>
With 20-somethings facing an uphill climb economically, the margin for error in their personal financial lives is that much thinner. They have to minimize money mistakes and maximize opportunities to stretch a buck and save for the long term.
Community Choice Financial, a Columbus, Ohio, financial services retailer that caters to the underbanked demographic, has a list of "money blunders 20-somethings should avoid."
"Many 20-somethings are constantly searching for advice to help them achieve long- and short-term financial goals, but it is equally as essential to know what to avoid," says Ted Saunders, president and CEO of Community Choice Financial. "Be sure to stay away from these common personal finance mistakes."
Here's a closer look at what Saunders is talking about:
Procrastinating on saving. Younger Americans don't have as much time as they think to save for the long haul. "In this economy, the type of retirement that our grandparents and possibly parents enjoy is unlikely," CCF says. "It is crucial to start putting aside a portion of your income for retirement as soon as possible."
Also see: Our College, Mortgage Debt Is Falling, But We Still Need New Cars>>
Buying a car you can't afford. When it comes to new cars and trucks, the financial appetite exceeds the financial means. "Although it is tempting to buy an expensive car with all of the bells and whistles you want, it is not a necessity," the firm says. "If you need a car to get around, consider buying a quality pre-owned car at a more affordable price."
Accumulating too much debt. Most Americans spent more then they made before the Great Recession, and most have pulled back on spending to get a better grip on their finances. But 20-somethings lack the experience of older consumers and not all got the memo on cutting spending and identifying good and bad debt. "Debt such as tuition or owning a home generally has a good return on investment, making them a permissible debt," CCF says. "Most other types of debt are considered consumer debt, which means you purchased something because you wanted it rather than needed it."
"Rushing" into more college debt. There's no rule that says college graduates need to jump right from their undergraduate degrees to a graduate school. In fact, it's better to wait a few years. CCF advises waiting five full years, and getting some real-world experience (and money in the bank) before going back to school.