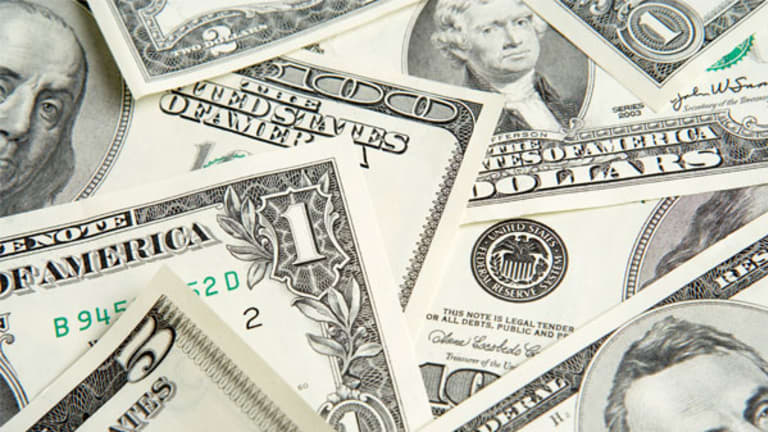 4 Reasons Video Job Interviews Are Here to Stay
They may be trendy, but video interviews are also true time-savers for stressed HR professionals trying to hire.
By Josh Tolan, CEO of Spark Hire
NEW YORK (
) -- As a recruiter, employer or human resources professional, you've probably noticed an uptick in new HR technology. From employee referral systems to social media recruiting, there always seems to be a new technology to ease the recruitment process.
One such trendy solution is the video interview. In fact,
six in 10 employers are using video interviews
in their recruitment process. But is the video interview just a fad, or is it here to stay?
Here are some reasons video interviews aren't a passing fad:
Goodbye phone screens
Phone interviews are the middle managers of the hiring process. Between sorting out endless resumes and connecting with the best and brightest is where the phone screening process finds its place. Yet the phone screen is deeply flawed and inefficient. The average phone screen takes about 30 minutes, yet most seasoned
HR professionals know within 90 seconds
whether someone is all wrong for the job.
Whether your company is a large-scale organization or a small-scale startup, not many companies can afford to waste hours of time connecting with the wrong people. The one-way video interview is the solution to the time-consuming phone screen, allowing you to save time and hang up the phone.
In a one-way video interview, candidates answer employer's written questions on video. These answers can be recorded anywhere, at any time. The asynchronous nature of one-way video interviews is a huge time-saving measure, allowing recruiters and job-seekers to fit preliminary interviews around a busy schedule. So it should come as little surprise that findings from the
showed employers can watch 10 video screens in the time it takes to do only one phone screen.
No limit to geographical area
Even if you're not in the ultra-competitive tech field, where
hiring is going to double all other sectors by 2016
, the war for talent is raging. You can't afford to be looking in the same places everyone else is for great talent.
Because video interviews are portable, you can open up the borders on great talent. The best person for your job might not be in your company's backyard, but now it's much easier to connect personally with these candidates anyway. Considering the fact that more than half of surveyed business leaders
cite talent shortages as a major problem
, the real power of video interviewing might be the platform's ability to open up a wider field of talented candidates.
Easier scheduling
Passive candidates are like an HR professional's white whale. Every recruiter or employer is looking for great passive candidates to fill open positions. But like Moby Dick, these candidates can be hard for your HR Captain Ahab to find. Mostly, this is because passive candidates have packed schedules and many just can't fit in a meeting for a new opportunity.
Video interviews help to ease this issue by making it easier for even the busiest candidate to connect around a packed schedule. For instance, a one-way video interview can be recorded whenever a great candidate has a few free minutes in their schedule.
Employers and passive candidates can also connect in real time in a live video interview, yet the busy passive candidate never has to fight traffic to show up in your office. Making it easier for passive candidates to connect means giving your company the chance to convince the best people to consider a great opportunity.
Smarter hiring for cultural fit
Cultural fit is a huge part of reducing overall employee turnover and hiring employees who will be engaged and motivated to add value to your company. If you need to be convinced of the importance of company culture you only need to look at these sobering statistics:
46% of new business hires fail within 18 months
and 89% of the time this is because of poor company culture fit.
By connecting on a more personal level earlier in the recruiting process, video interviews help you focus in on only the best candidates. You can quickly weed out the candidates who aren't right for the job and for the company culture at large. This way, you can hire only the most engaged and eager job seekers, who contribute to a positive company culture and continue to add value.
While video interviews might seem like the newest trendy HR tech around, the reason so many employers are taking to small-screen interviews is because they help ease the recruiting process.
What do you think? Have you ever used a video interview? Why or why not? Share in the comments!
Josh Tolan is the CEO of Spark Hire, a video powered hiring network that connects job-seekers and employers through video resumes and online interviews. Connect with him and Spark Hire on Facebook and Twitter.