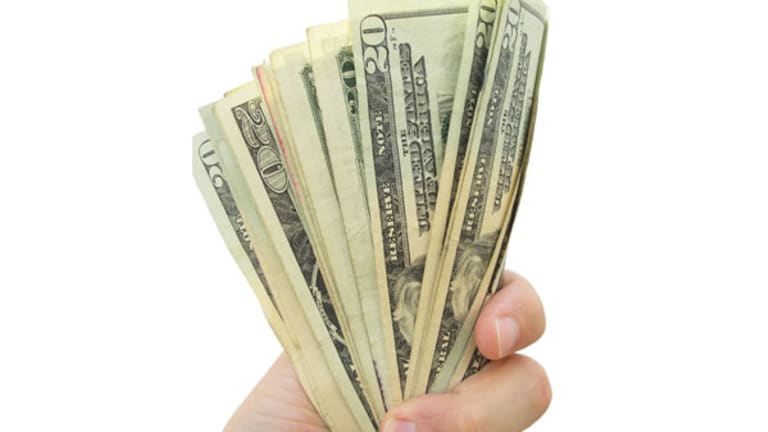 4 Reasons Tech Students Get to Feel Superior
Many of us are stuck working in jobs unworthy of their degrees, but probably not the IT grads.
NEW YORK (
) -- There was good news on the employment front as the economy generated more than 200,000 jobs in October. But for college graduates looking for jobs, it's tough even with a hard-earned diploma in hand.
According to the Center For College Affordability, about 5 million college graduates are stuck in jobs that
don't even require a high school degree
, and 48% of U.S. college grads are in jobs that
don't require a college degree
.
Some graduates are doing better than others.
Also see: What to Do When Your Company's Going IPO>>
One of the shortest paths to a stable, lucrative career is by targeting a career in information systems, with 61% of IT grads getting one "guaranteed" job offer, according to
by the Association for Information Systems and Temple University's Fox School of Business covering 48 universities and 1,200 students. In it, researchers make a compelling case that an information technology degree can really pay off for college grads.
From the study:
1. Overall job placement levels in the IT industry are "healthy," with an overall job placement level of 78% for those with a college degree (although the study doesn't say how long it takes to get placed).
2. Undergraduate and graduate IT students fare well right out of the gate in terms of salary. Undergrads walk into technology industry jobs that pay $57,212, on average, while students with a master's degree earn, on average, $65,394 annually.
3. Most IT grads find industry posts linked closely to their college degrees; 73% of new graduates find landing spots in the most common areas of information technology, financial services IT, systems analysts and business and consulting services.
4. A major plurality (76%) of college students who land an IT job seem to love their jobs, while another 73% believe they'll have a long future in the industry.
Also see: Use a Computer for Work? You Probably Have Silicon Valley Syndrome>>
Getting a job with a sheepskin and a degree that often costs more than $50,000 is not easy today. But you can increase your odds if you target your career to track where the jobs exist. Many of those jobs are in information technology -- and will likely stay there for years to come.