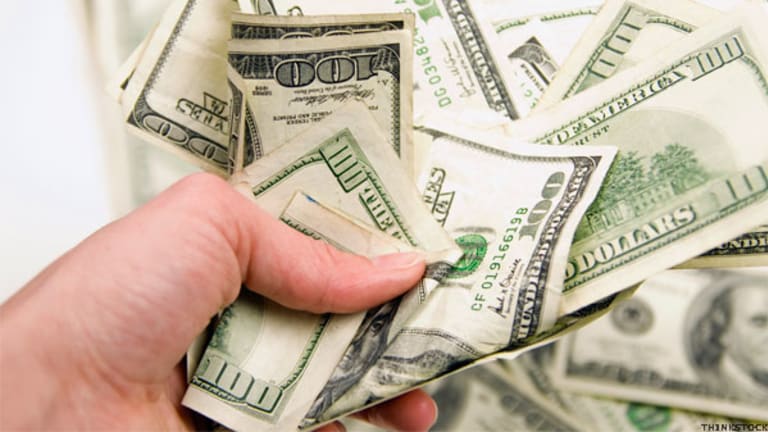 Publish date:
4 Key Tips for Consumer Protection Week
Keep in mind, though: Protecting yourself as a consumer is actually pretty simple all year round.
Keep in mind, though: Protecting yourself as a consumer is actually pretty simple all year round.
NEW YORK (
) -- Sunday kicked off the 14th annual National Consumer Protection Week, in which various advocacy and governmental groups hold workshops and other programs intended to teach consumers about how to protect their finances. We'd encourage you to check out such events through your state attorney general's office - in Massachusetts, for instance, the Attorney General's Office is
holding presentations and workshops
all week.
Don't have time for all that? That's OK, you can still learn how to protect yourself as a consumer in various aspects of your life by following a few basic tips. We rounded up the four most basic and necessary essentials you should take away from this week of advocacy.
Among the tips you'll hear this 14th annual National Consumer Protection Week: Buy a shredder and use it.
Change your passwords and be suspicious of emails.
These two simple rules will protect you from most basic scams on the Internet. It's generally viewed as best practice to use a different password for every account, so someone who gets your password on one account can't turn around and try it on popular services such as Facebook and Google. (If remembering a million different passwords sounds daunting, we recommend using a
password-management system
.) And to protect yourself from phishing scams that seek your personal information, treat any unsolicited email with a high degree of suspicion and double-check the Web address of any site that asks for such information.
Buy a shredder.
The nonprofit advocacy group Privacy Rights Clearinghouse has a
fun quiz
on its Web site that helps you assess how well you're doing at protecting yourself from identity theft. And if you don't own a shredder, you're going to fail at least a few of the questions. Scammers who get hold of bank statements and even credit card offers can do a lot of financial damage, and even innocuous-seeming data can provide an entry point for an identity thief. Here's a listing of all the
documents you need to be shredding
.
Pay with a credit card.
If things go south on a transaction and there's a dispute with the merchant, you want to have a credit card chargeback as a last resort. Plus, most credit cards provide some kind of
purchase protection
that in many cases is just as good as a warranty.
Read the fine print on card agreements.
You should always be reading the fine print on everything you sign up for, and this is especially important when it comes to credit cards. It's not just about the interest rate: You also want to look out for such terms as the annual fee and blackout dates on rewards. For information, check out our
guide to reading a credit card agreement
.
>To submit a news tip, email:
.
Follow
TheStreet
on
and become a fan on