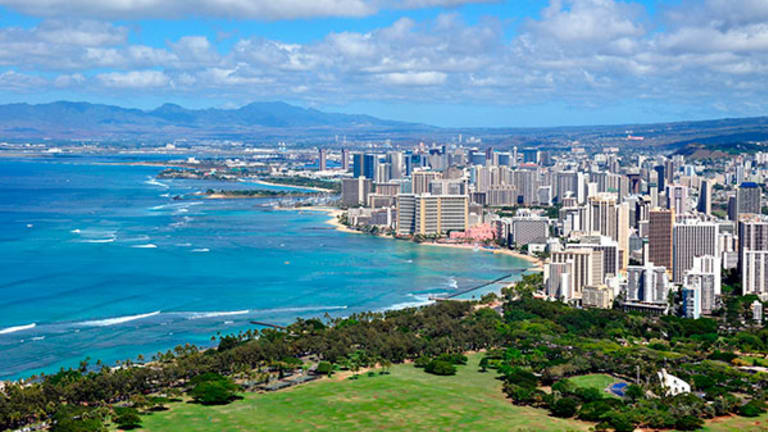 100 Markets Showing Home Value Gains
The housing market faces some serious challenges in 2014, but at least it's rolling into the new year with the wind at its back.
NEW YORK (TheStreet) -- The housing market faces some serious challenges in 2014, with higher interest rates, lower "for sale" inventories and a skittish economy at the top of the list.
But at least the market is rolling into the new year with the wind at its back.
Take the rising values of homes, rapidly becoming part of the new normal. According to Homes.com and its Local Market Index for October, the nation's top 100 markets have shown year-to-year gains from October 2012 to October 2013.
In addition, 84 housing markets have reached "full recovery," according to the Index.
Also see: Home Sales Dropped in November, and It Wasn't Just the Weather>>
The recovery has reached far and wide on its way to a U.S. real estate rebound, with Anchorage, Alaska, and Hilo, Hawaii, standing as the top two midsized regional markets on a year-to-year basis and Honolulu ranking as the nation's top region among larger real estate markets.
"It's encouraging to see both large and small markets experiencing continued improvements as the housing market maintains steady stabilization," says Brock MacLean, executive vice president of Homes.com. "These price gains are restoring millions of homeowners to positive equity and are reviving local real estate markets across the country.
MacLean says the biggest home value margins will be seen in the West and Midwest, which will "lead the pack" to a robust housing sector in 2014.
Here are some other encouraging signs for the U.S. housing market from the Homes.com report:
Looking at year-over-year price hikes in the nation's top 300 markets, not one saw average home values losing steam.
There were monthly home value price hikes in 88 of the top 100 markets and in 165 of the top 200 midsized markets
California has four of the top five rankings in the index, with price appreciation rates rising by between 22 and 28 index points.
Of the top 300 housing market sectors, 84 have achieved a full 100% rebound in prices going back to 2007, right before the Great Recession.
There has been at least a 50% rebound in home prices in 158 markets.
Pulling back the lens to reveal the "big picture," Homes.com is reporting all top 100 markets seeing home appreciation hikes for the seventh consecutive month.
Given that in most cases their homes are Americans' biggest investment, that's a good sign for the new year.