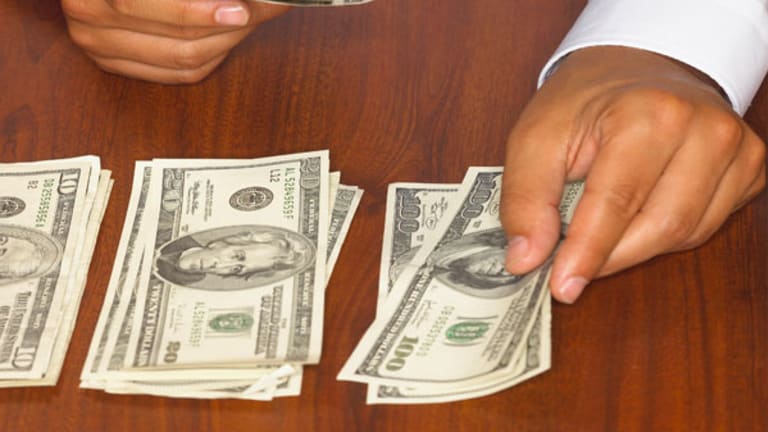 3 Ways the CFPB Can Improve the Credit Reporting Process
The CFPB proposed a rule this month that would allow it to regulate credit reporting agencies.
NEW YORK (
) -- The Consumer Financial Protection Bureau
proposed a rule this month
that would put credit reporting agencies with more than $7 million in annual receipts under the agency's supervision.
The wide range of reporting agencies and methodologies make it an industry ripe for reform and standardization, so here's what we would like to see if these companies end up under the CFPB's jurisdiction.
Richard Cordray and his Consumer Financial Protection Bureau proposed a rule this month that would allow it to regulate credit reporting agencies.
Entitle consumers to one free credit score each year.
The Fair Credit Reporting Act entitles consumers to one free credit report from a major credit bureau -- Experian, Equifax or TransUnion -- per year. (Available through
.) But what many people don't realize is that the report is delivered without its accompanying score.
"We strongly advocate you should be able to get a free credit score when you get your free credit report," says Pamela Banks, senior policy counsel for Consumers Union.
We agree, since that score gives a better indication of just how bad or how good a person's credit truly is than the report, which is more useful as a way to check on the accuracy of one's financial history.
Mediate credit report disputes.
Those familiar with the
credit report dispute process
know the odds are not exactly stacked in the consumer's favor. While the FCRA does require credit reporting agencies look into information a person says is inaccurate, it doesn't specify how those reviews are to be carried out. The three major credit bureaus, which handle a majority of the industry's business, investigate by going back to the lender and will only remove or update information if the lender, not the borrower, tells them to.
Banks say it would beneficial to consumers if the CFPB decided to "act as the middleman" in this process, which would certainly help consumers when a dispute is particularly complicated or, worse yet, subjective. At the very least, the bureau should accept and review consumer complaints on disputes that are not handled expeditiously.
Create a mandatory disclosure form for credit monitoring services.
Most credit bureaus offer various credit monitoring services intended to help consumers keep track of their credit scores and readily correct inaccurate information that appears in their reports due to either identity theft or simple errors. But these services are often so plentiful and varied it can be hard for a consumer to understand what it is exactly they're paying for. It can even be hard to understand when you're opting into such a program at all -- Experian, for instance,
offers a $1 credit report and score on its Web site
, but upon paying for the product, consumers are enrolled in a seven-day trial membership in its $17.95 per month credit monitoring program. Consumers have to call to cancel the membership within the seven-day trial period to avoid incurring subsequent automatic charges.
Creating a universal disclosure form, similar to the ones it has already proposed for
mortgage disclosures
and
credit card agreements
, would help consumers avoid confusion about the price of the service and compare competing services to one another.
>To submit a news tip, email:
.
Follow
TheStreet
on
and become a fan on