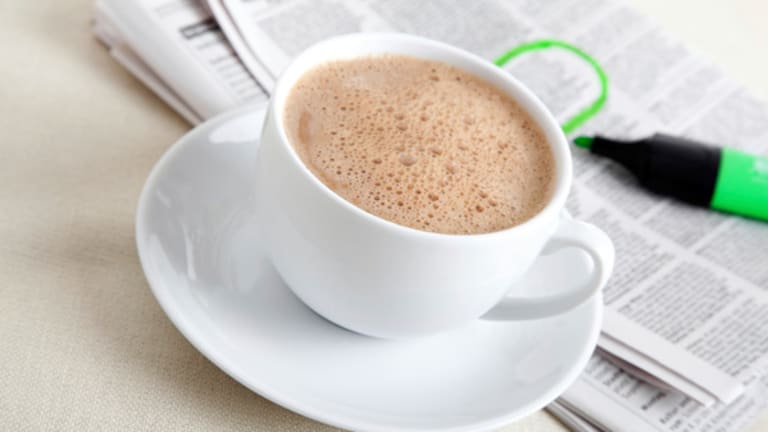 3 Things You Should Know About Small Business: Oct. 25
Small-business election issues; entrepreneurs confident about next year; a veteran franchise guide.
Small-business election issues; entrepreneurs confident about next year; a veteran franchise guide.
NEW YORK (
) -- What's happening in small business today?
1. Small-business election issues go beyond taxes and health care.
Taxes and health care aren't the only issues on the minds of small-business owners this election season. According to a monthly survey by
and
Vistage
, the economy, access to capital, immigration and even net neutrality are critical issues.
"Neither candidate has done a convincing job to demonstrate that the small-business owner will be better off under his administration," Joel Shulman, associate professor of entrepreneurship at Babson College in Wellesley, Mass., told the
Journal
.
The October poll surveyed 797 small-business owners and bosses.
The candidates also "blew an opportunity" to appeal to the group "by not providing specific plans for how they might improve access to capital for small businesses," says Pat Dickson, associate professor of strategy and entrepreneurship at Wake Forest University in Winston-Salem, N.C., in the article. "Without capital, you can't grow."
One issue some small-business owners find critical hasn't been mentioned at all in the debates, but has come up on the campaign trail: whether the government should regulate companies that control the flow of online content to the Internet, otherwise known as net neutrality.
President Barack Obama supports government oversight of Internet-service providers, but Republican candidate Mitt Romney has "indicated that he doesn't believe government should hold that responsibility," the article says. About 22% of this month's respondents said the candidates' opposing views on net neutrality are critically important, the article says.
2. Entrepreneurs expect profit to climb in 2013.
While a majority of start-up business owners do not believe the economy will grow in the next 12 months, 83% are confident their own profit will, according to the fourth-quarter
Kauffman/LegalZoom Startup Confidence Index
, released today by the
Ewing Marion Kauffman Foundation
and
.
The number of business owners who were either somewhat or very confident profit will rise was the highest confidence level expressed by entrepreneurs in any of the 2012 quarterly surveys, Kauffman says.
Among the youngest entrepreneurs -- those 18 to 30 years old -- 93% were confident or very confident their businesses would become more profitable in the next 12 months than they are today. Still, young entrepreneurs confident profits would rise next year have shrunk from the 98% who thought so in the previous quarter's survey.
3. A guide for veterans in franchising.
It's been well reported that owning a franchise suits military veterans seeking to transition back to civilian life.
But going from the battlefield to franchising and civilian life isn't always an easy transition, according to a
report identifying the top 100 franchises for military veterans. Some forget they have a team behind them in a franchise-owned company to support them and put additional pressure on themselves to succeed as they get the business going. Another challenge is learning to be patient, especially when problems arise. The best solutions don't always come at once, the report notes.
The report surveyed nearly 3,500 military-trained franchisees, representing 265 brands, as well as franchise executives.
Franchisors also need to be mindful that it's not easy for veterans to do their due diligence on a company while stationed elsewhere. "For an enlisted prospect, it's not easy to pick up the phone and call a franchise development person or to call 20 current franchisees for validation," the report says. "They need online tools
so they can look at wherever and whenever they want."
Approximately 46% of vets who entered franchising in the past two years were 45 or older. Twenty percent of those surveyed said they were over 65. This may be in part because of the investment needed to get a franchise off the ground, the report says.
When it comes to franchisee satisfaction among veterans, several names stood out:
Heaven's Best Carpet Cleaning
,
Certa Pro Painters
,
Sotheby's International Realty
,
America Poolplyaers Association
,
Cruise Planners
,
Home Instead Senior Care
,
Fastsigns
,
TeamLogic IT
,
Miracle Method Surface Refinishing
and
Jan-Pro
.
-- Written by Laurie Kulikowski in New York.
To contact Laurie Kulikowski, send an email to:
Laurie.Kulikowski@thestreet.com
.
>To submit a news tip, email:
.
RELATED STORIES:
>>Janska's Erickson Breaks Mold for Older Entrepreneurs
>>Wells Fargo: 'We're Bullish on Small Business Lending'
>>Why Aren't There More Hispanics in Franchising?
Follow
TheStreet
on
and become a fan on
Disclosure: TheStreet's editorial policy prohibits staff editors, reporters and analysts from holding positions in any individual stocks.