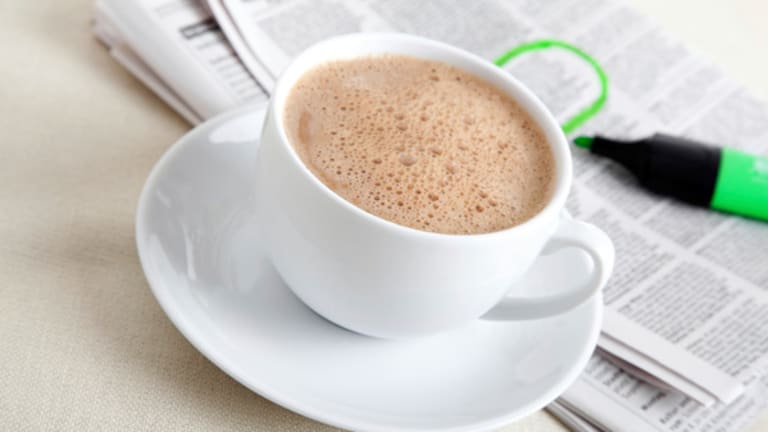 3 Things You Should Know About Small Business: Oct. 22
Franchise lending drops; surefire ways to look stupid on Twitter; holiday marketing ideas.
Franchise lending drops; surefire ways to look stupid on Twitter; holiday marketing ideas.
NEW YORK (
) -- What's happening in small business today?
1. Franchise lending drops.
Franchisee credit access in September dropped on a year-over-year basis and from the prior month, according to the latest
International Franchise Association/BoeFly Franchise Lending Index
.
Franchise lending fell 2.01% in September compared with credit access in September 2011. It was the first drop after eight consecutive months of year-over-year gains. Lending rose 6.32% from August 2011 to August 2012.
The index also found that loans to franchise businesses decreased by 2.11% from August to September of this year, after a 3.64% increase from July to August.
"The drop in the
Franchise Lending Index
is a reminder to franchise executives that they need to be proactive in helping their franchisees through the financing process, and those that do not will likely face slower growth," says Mike Rozman, co-president of BoeFly.
The index is created from a monthly analysis and integration of proprietary data from
online loan matching marketplace and franchise loan data from the Small Business Administration.
BoeFly's data are collected in real time based on the activity of more than 2,200 community, regional and national lenders who use BoeFly to source franchise borrowers. The SBA data used in the analysis dates back to 2002 and cover more than $20 billion in franchise loans.
"Credit access continues to be a headwind to growth and job creation and while we have seen some improvement in lending, it continues to be hampered by ongoing uncertainty in the tax and regulatory areas," says IFA President and CEO Steve Caldeira.
2. How to look stupid on Twitter.
Just because your microbusiness has a presence on
Twitter
doesn't mean it's doing itself any favors. In fact, it may be doing itself a disservice if the brand is making some common mistakes, says
contributor Gaz Copeland.
If you give your business a persona, don't let it go too far overboard. Followers and more importantly, customers, don't need to know the intimate comings and goings of the person behind the account. Keep political views, personal issues and general opinions out of the account.
Having an account and not engaging within the twitterscape is another surefire way to turn off followers -- and probably customers. "Twitter isn't about forcing your message on the world, it's about interaction, it's about building trust and relationships. Don't be afraid to engage with your followers or those you follow! That's what it's all about," Copeland says.
But don't just rehash a positive feedback and don't overdose on hashtags. If you have more than one or two hashtags in a tweet, it gets confusing to read and you look like a spammer, the article says.
At the same time, don't ignore when a complaint or negative feedback comes in through Twitter. By acting fast you can turn a negative into a positive. Replying quickly to the complaint is a good starting point to rectifying the situation, the article says.
Finally, don't just sell through Twitter. Readers don't want to be overloaded with pitches.
3. Holiday marketing ideas.
Nothing is more annoying to customers than being bombarded with promotional emails. More importantly, nonstop discount emails "teach consumers that they should wait to buy" and diminish brand loyalty, according to the
blog.
"Too much holiday email erodes customers' trust, disrespects their inboxes and drives them to either ignore the emails or click 'unsubscribe,'" the article says.
Consider these ideas for planning a successful holiday marketing strategy. Make sure that as holiday email volume goes up, your communication is brief, carefully timed and relevant by asking customers what they need. Share these findings in a future email.
At the same time, you should get creative with your promotions to set your brand apart from the rapid discounting done by big-box retailers. One way is to offer cross-promotions with other small businesses that complement yours.
"As a small-business owner, you have an advantage over big businesses because you can share your knowledge and passion for your business and communicate with your customers on a more intimate level. Email marketing is your best tool to foster that communication and earn your customers' trust and loyalty -- now and through the holidays," the article says.
-- Written by Laurie Kulikowski in New York.
To contact Laurie Kulikowski, send an email to:
Laurie.Kulikowski@thestreet.com
.
>To submit a news tip, email:
.
RELATED STORIES:
>>Why Aren't There More Hispanics in Franchising?
>>8 Ways to Boost Your eBay and Online Sales
>>How One Woman Broke Into the Auto-Supply Industry
Follow
TheStreet
on
and become a fan on
Disclosure: TheStreet's editorial policy prohibits staff editors, reporters and analysts from holding positions in any individual stocks.