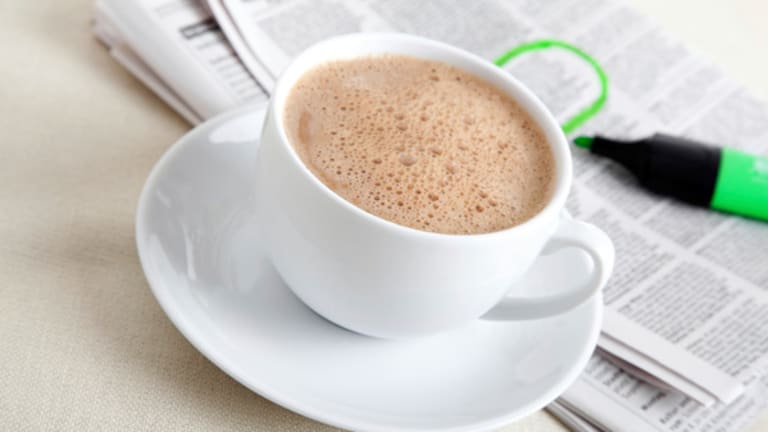 3 Things You Should Know About Small Business: March 22
IFA launches health care reform tool; small businesses that went freelance; sick leave vs. paid time off.
NEW YORK (
) -- What's happening in small business today?
1. International Franchise Association launches new health care reform tool.
Coinciding with the three-year anniversary of the passage of the Affordable Care Act, the International Franchise Association launched a new online resource to educate the franchising community about the law and to better determine if they are subject to the employer mandate by entering details of their workforces and scheduling. The new site,
www.MakingSenseofHealthCare.org
, also has an interactive feature to chat with IFA government relations staff in real time to answer questions about the law.
"The ACA has made health care an inextricable cost of running a small business in America and continues to evolve with regard to its cost and complexity for franchisees and franchisors as the law becomes fully implemented ahead of 2014," said IFA Senior Vice President of Government Relations and Public Policy Judith Thorman. "Preparing your franchise business to deal with the ACA should be a top priority for franchisees and franchisors."
The tool comes in conjunction with
from a study by the nonpartisan Hudson Institute showing the law's employer mandate puts 3.2 million full-time jobs at risk in the franchise industry nationwide and will add more than $6.4 billion in increased costs to franchise businesses, not including the cost of regulatory compliance.
2. Small businesses that went to temp and freelance workers.
From using Russian freelance programmers while working from Mount Everest to round-the-clock production of customized children's books,
highlights six companies that have forgone full-time employees, relying entirely on freelancers -- meaning no taxes, unemployment insurance or labor regulation.
3. Sick leave or paid-time off for employees?
As your business grows, adding formal time-off policies are necessary, but is it better to implement sick-leave policies or paid time off? Small business expert team Doug and Polly White, owners of
and authors of
Let Go to Grow
say choose paid time off.
"We are unalterably opposed to sick leave. The reason is very simple. Such policies punish honest employees and reward dishonest employees. Sick leave policies may not be abused when a company is small, say fewer than 25 or 30 employees. If smaller companies have a positive culture, employees may feel an esprit de corps that will cause them to be accountable to each other and prevent abuse. However, as a company grows beyond these numbers, there will inevitably be people who will take advantage of the sick leave policy," they write in a Q&A for
.
Paid time off on the other hand, "is an alternative that eliminates this problem and rewards honest employees with more time off," they wrote.
The Whites go on to explain how paid time off policies are preferable by using a case study of a former client that implemented the policies.
-- Written by Laurie Kulikowski in New York.
To contact Laurie Kulikowski, send an email to:
Laurie.Kulikowski@thestreet.com
.
>To submit a news tip, email:
.
RELATED STORIES:
>>Lululemon's Reaction to Yoga Pants Mishap: Brilliant Marketing
>>Starting a Business? Move to One of These 6 Cities
>>Move Over Silicon Valley: America's Rising Startup-Friendly Cities
Follow
TheStreet
on
and become a fan on
.
Disclosure: TheStreet's editorial policy prohibits staff editors, reporters and analysts from holding positions in any individual stocks.