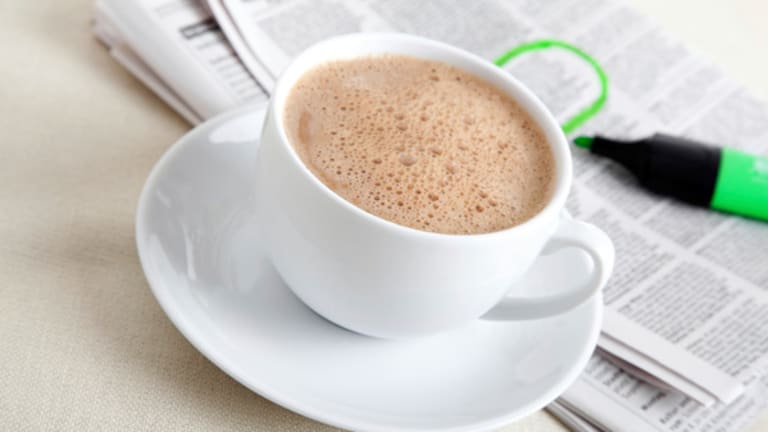 3 Things You Should Know About Small Business: Jan. 28
NRF predicts 2013 online retail sales will jump; home-office deduction simplified; reasons why MBAs fail at startups.
NEW YORK (
) -- What's happening in small business today?
1. National Retail Federation predicts slowing retail sales growth in 2013.
The NRF sees growth of 3.4%, compared with 2012's preliminary 4.2%. However, online sales are showing a much brighter picture, expected to jump as much as 12% this year, according to the NRF's 2013 economic forecast, which projects retail industry sales (excluding cars, gas stations and restaurants).
The "subdued" forecast comes after a holiday selling season that was wrapped around political wrangling in Washington, shifting consumers' spending plans downward, the NRF says.
Holiday sales rose 3% in 2012, the NRF's digital division says. Online sales in 2012 during the months of November and December last year grew 11.1%.
"What we witnessed during the holiday season is an indication of what we are likely to see in 2013. Consumers read troubling economic headlines every day and look at their bottom lines at the end of the month, and they don't like what they see," NRF President and CEO Matthew Shay said. "Pushing fiscal policy decisions down the road will lead to even greater uncertainty, and will continue to impact consumers' desire and ability to spend on discretionary items. The administration and Congress need to pursue and enact policies that lead to growth and economic expansion, or it could be another challenging year for retailers and consumers alike."
2. Home-office deduction simplified.
The Internal Revenue Service has simplified how to calculate for the home-office tax deduction available on 2013 tax returns, according to
Huffington Post
.
The improved deduction means small-business owners and employees working from a qualified home office will be able to deduct up to $1,500 per year, the article says. The deduction has been around for some time but it is underused,
HuffPo
says.
"This new development shows there are ways to help small-business owners beyond just cutting income taxes," the article says. "There's no reason Congress can't work smarter instead of harder, and push through proposals that, like this tax deduction, will do some real good for the majority of small businesses and their employees -- who, as consumers, are critical to our economy. Making the home office tax deduction easier to claim means more people are likely to take advantage of it."
3. Reasons why an MBA graduate might not fit at a startup.
There are a variety of reasons that employees with MBAs struggle when working at a startup company, according to
.
Graduates with an MBA degree often come fully loaded with an analytical toolkit that can solve known problems, especially involving large amounts of data. However, startups need people who can first identify and prioritize problems, not just solve them, the article says.
Furthermore, the graduates often lack entrepreneurial experience and typically have high salary expectations.
Entrepreneurs should also take into account the career goals and intentions of MBA graduates. Many are "often more focused on building their careers, rather than building collegial teams. This proclivity for a cutthroat, rather than a collaborative, culture, is detrimental to startups, which require everyone to row in the same direction with a low drama quotient, lest the startup boat will sink," the author writes.
That said, if you find an "MBA outlier" that is action-oriented, has practical startup experience and is willing to accept equity in lieu of market salary and has a collaborative attitude, "hire them immediately," the article says.
-- Written by Laurie Kulikowski in New York
To contact Laurie Kulikowski, send an email to:
Laurie.Kulikowski@thestreet.com
.
>To submit a news tip, email:
.
RELATED STORIES:
>> 5 Best Franchise Opportunities for 2013
>>Nonprofit Helps Low-Income Women Find Entrepreneurial Success
Follow
TheStreet
on
and become a fan on
.
Disclosure: TheStreet's editorial policy prohibits staff editors, reporters and analysts from holding positions in any individual stocks.