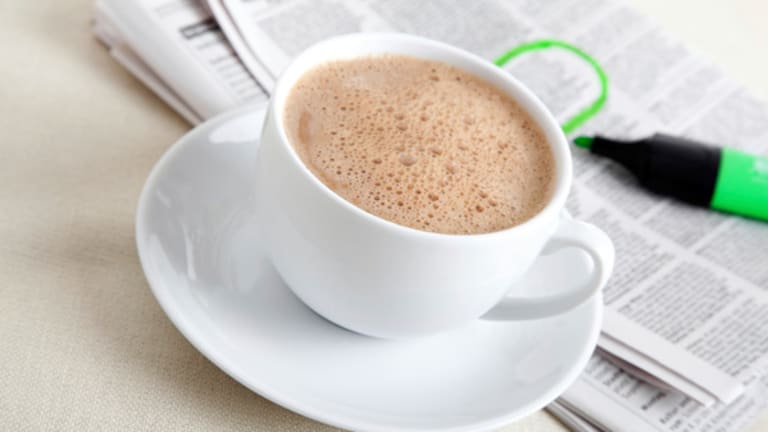 Publish date:
3 Things You Should Know About Small Business: Dec. 4
Small firms field both sides of fiscal cliff war; Bravo's reality TV show bad for entrepreneurism; GSA proposal could hurt small businesses.
Small firms field both sides of fiscal cliff war; Bravo's reality TV show bad for entrepreneurism; GSA proposal could hurt small businesses.
NEW YORK (
) -- What's happening in small business today?
1. Small firms field both sides of fiscal-cliff war.
There is a growing rift among small-business advocacy groups over the fiscal cliff between those supporting President Barack Obama and House Republicans, according to
.
The small-business advocacy community, long dominated by GOP-friendly trade associations, such as the National Federation of Independent Business, are making way for more liberal groups like the American Sustainable Business Council.
According to
Roll Call
, the ASBC promotes environmental protection and social equity, among other issues, and represents 150,000 businesses through a network of 50 trade groups. The organization supports letting the Bush-era tax cuts expire for those with annual incomes of more than $250,000.
"The members in our network have been pretty clear that what would help them is if consumers had more money in their pockets, and if we had more money to spend on infrastructure and health care," Kevin Simowitz, director of the Maine Small Business Coalition, an affiliate of the ASBC, told
Roll Call
.
The NFIB, on the other hand, supports research that says Obama's tax proposal would shrink the economy by 1.3% and would result in 710,000 fewer jobs.
The big question is: Who really represents the interests of small businesses?
Small-business groups agree that nobody wants across-the-board spending cuts nor do they want automatic tax increases. "As the GOP stalemate with the White House drags on, small-business groups on the right and left could wind up united in their dismay," the article says.
2. Reality TV show "Start-Ups: Silicon Valley" is bad for entrepreneurism.
Scott Gerber, founder of the
and a serial entrepreneur, thinks Bravo's "Start-Ups: Silicon Alley" is not only lame entertainment, "it's flat-out dangerous for America's youth entrepreneurship movement," he says in a
article.
The show is supposed to display the lives of a group of young up-and-coming entrepreneurs in Silicon Valley as they compete for venture capital and work around the clock to try to become the next Mark Zuckerberg. Instead, it's building unrealistic expectations among aspiring entrepreneurs, Gerber says.
"Unfortunately, this is one reality show that strays far, far away from reality, misleading younger viewers in particular with inaccurate expectations about entrepreneurship -- especially with the notion that 'the life' is more important than the work required to achieve it," Gerber writes. "
The majority of a typical episode's 44 minutes are devoted to filler (personal drama, fashion, spray tanning, partying) that plays to the lowest common denominator."
"Start-Ups: Silicon Valley" is far from its entrepreneur-based reality TV competitor, ABC's "Shark Tank," which is not only entertaining to watch, especially with the venture capitalist-filled panel that regularly has funny one-liners, but is also informative, showing what it's like to pitch and negotiate with investors.
3. GSA proposal could hurt small businesses.
The General Services Administration is looking to restructure its Multiple Award Schedule by phasing out outdated and obsolete office supply contracts, such as those for typewriters and non-digital photographic equipment. The move is expected to save the GSA about $24 million a year. However, the proposal will phase out more than 8,000 supply schedule contracts, many with small businesses, as the GSA moves to a so-called Demand Based Model, according to
.
Chairman of the House Small Business Committee Sam Graves (R-Mo.) is skeptical of this new plan, expressing his concern in a letter last month to Dan Tangherlini, acting administrator of the GSA, that the restructuring may not only fail to accomplish its goals of improving efficiency and reducing expenses, but that it could mean fewer opportunities for small businesses to compete for government contracts.
-- Written by Laurie Kulikowski in New York.
To contact Laurie Kulikowski, send an email to:
Laurie.Kulikowski@thestreet.com
.
>To submit a news tip, email:
.
RELATED STORIES:
>>Businesses, Brushed Off by Banks, Look to Customers for Funding
>>Business Owners' Biggest Mistake? Hanging Up on Smartphone Customers
>>Behind the Scenes at a Small Business: Lessons From Sandy
Follow
TheStreet
on
and become a fan on
Disclosure: TheStreet's editorial policy prohibits staff editors, reporters and analysts from holding positions in any individual stocks.