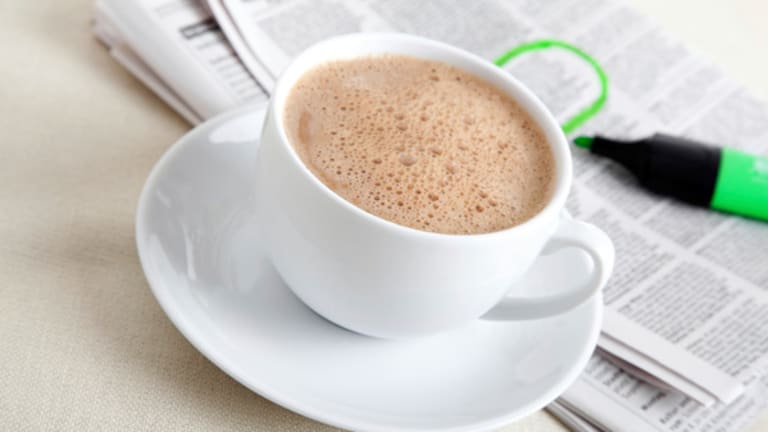 Publish date:
3 Things You Should Know About Small Business: Dec. 20
Franchise growth expected to remain flat in 2013; year-end tax planning; busiest expense filing day of the year.
Franchise growth expected to remain flat in 2013; year-end tax planning; busiest expense filing day of the year.
NEW YORK (
) -- What's happening in small business today?
1. Franchise growth in 2013 is expected to. ...
Given the tax, spending and regulatory uncertainty in Washington, franchise growth is expected to remain flat next year, according to a report by the
International Franchise Association
.
Compared to 2012, the report forecasts similar growth rates in new franchise business formation, job creation, output and contributions to U.S. gross domestic product (GDP). The franchise sector is projected to create 162,000 new jobs in 2013, but the industry is facing "strong headwinds" due to the public policy uncertainty, IFA says.
"Franchise businesses emerged from the recession stronger due to the strength of the franchise business model and the strong support of franchisors working with franchisees to sustain profitability," says IFA CEO Steve Caldeira. "Franchise businesses are now poised to accelerate growth plans, but industry leaders say the lack of confidence in our leaders in Washington to address the fundamental challenges facing our economy is keeping them and prospective investors on the sidelines."
According to the forecast:
The number of franchise establishments in the U.S. will increase by 1.4% next year, just shy of 1.5% growth in 2012.
The number of jobs in franchise establishments will increase by 2% compared to 2.1% growth in 2012.
The output of franchise establishments in nominal dollars in 2013 will increase 4.3%, following a 4.9% increase in 2012 from $769 billion to $802 billion.
The gross domestic product of the franchise sector is projected to rise 4.1% in 2013 versus 4.6% growth in 2012 from $454 billion to $472 billion.
Franchisors and franchisees remain frustrated with the pace of the economic recovery and the uncertainty of numerous regulatory and public policy challenges. About 27% of franchisors cite franchise sales and development as their top issue of concern in 2013, while 31% of franchisees cite the Affordable Care Act as their top concern, followed by taxes.
2. Here are some small-business year-end tax-planning strategies.
While the tax situation going forward is uncertain, there are a few end-of-year strategies you can -- and should -- take care of before Dec. 31, according to small-business expert Rhonda Abrams in a
article.
Consider these strategies before Dec. 31:
1. Accelerate income. "In normal years, the typical advice is to delay income and increase expenses at year's end. But you might want to turn this upside down this year. If you're doing very well, you'll likely pay higher taxes on income in 2013," Abrams writes.
2. Purchase any necessary new equipment in 2012 to get up to a $125,000 deduction.
3. Set up a qualified retirement account. If you already have one, increase your contribution.
4. Make charitable contributions for a tax deduction.
"Remember the most important rule of tax planning: always make decisions based on what's good for your business, not just because of taxes," Abrams writes. "Yes, you may get a tax deduction for buying an expensive piece of equipment now. But if you don't need the equipment, it's still an unnecessary expense and ties up your cash."
3. Small businesses face holiday-expense crunch.
With less than two weeks to go to the new year, small-business owners and their employees have been rushing to file 2012 expense claims. According to
Concur
(CNQR)
, an online accounting services company, Dec. 19 was the busiest expense-filing day of the year.
Small businesses processed more than twice as many expense reports as the daily average on Wednesday, according to a
article. But putting off expenses to the last minute has a host of repercussions for small businesses, including an increase in federal and state tax payments.
Filing expenses manually costs businesses as much as $2 billion annually in additional processing costs.
-- Written by Laurie Kulikowski in New York.
To contact Laurie Kulikowski, send an email to:
Laurie.Kulikowski@thestreet.com
.
>To submit a news tip, email:
.
RELATED STORIES:
>>3 Hardest-Hit Industries If U.S. Goes Off Fiscal Cliff
>>Online Pawn: A Booming Business Luring Upscale Customers
>>ActivewearUSA's Push to Own the Women's Fitness Clothing Category
Follow
TheStreet
on
and become a fan on
Disclosure: TheStreet's editorial policy prohibits staff editors, reporters and analysts from holding positions in any individual stocks.