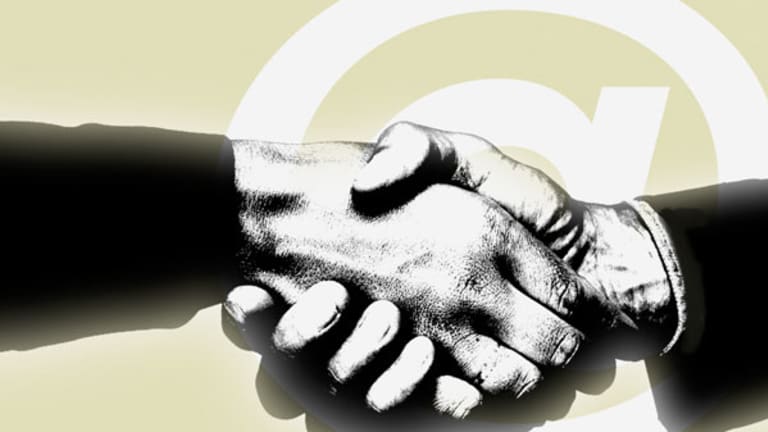 3 Things You Should Know About Small Business: August 23
Venture capital hitting roadblocks; multi-unit franchisee has lofty goals; small business life after Hurricane Irene.
NEW YORK (
) -- What's happening in small business today?
1. Is venture capital hitting roadblocks?
Twenty-five year venture capital veteran Fred Wilson of Union Square Ventures, who has backed
Twitter
,
Zynga
(ZNGA)
,
Kickstarter
and
Foursquare
, among other companies, says venture capital funds have gotten too big these days.
In an interview with
Technology Review
, Wilson expresses concerns about the industry, starting with the lack of returns generated compared to the 1990s. He questions the value the funds generate for society these days. Wilson says the biggest issue facing the VC industry is trouble raising money because of the "mediocre" returns.
That being said, Wilson says there is too much money sitting in too few hands.
"So when six white guys in suits control two and a half billion dollars, that's not a good thing. Instead of being allocated just to one firm, it would be better if that two and a half billion dollars was allocated to 25 firms at $100 million each. It would lead to more diversity or people trying more things: data sciences, urban sciences, transportation, energy, materials science, and many others," Wilson says, according to a transcript of the interview.
2. Multi-unit franchisee has lofty goals.
There is an increasing amount of multi-unit franchising in the quick-service industry, but one Charley's Grilled Subs franchisee wants to go even further by owning 10% of the company's entire system, a rarity in the franchising world, says
.
Franchisee Mario Contreras already is the company's largest unit owner. He has 26 stores in the U.S., Panama, Venezuela and the Dominican Republic. Through the stores he employs 400 employees and nine of his own corporate staff members.
Contreras' lofty goal of reaching 10% of the system's units means he plans to open 300 more Charley's locations.
And corporate headquarters is supporting him.
The International Franchise Association says an ambitious franchisee such as Contreras is good for the company. Executives can rely on these franchisees to help test new products, store designs or marketing strategies.
Because he's been successful so far, Contreras has contributed to creating operation guidelines for international Charley's locations. He serves on the company's franchisee advisory committee and even runs a partnered store with Charley's corporate,
QSR
says.
3. Life, or death, for small businesses after Hurricane Irene.
Just about one year after Hurricane Irene, local businesses in New Jersey are still feeling the effects. Charlie's Pizzeria in East Rutherford, N.J. is still closed after the store was flooded from a nearby river cresting. Owner Steve Cooney says government assistance hasn't helped. Between insurance, FEMA and the Small Business Administration, he was paid just $537.63, he tells local media outlet,
NorthJersey.com
.
Charlie's Nursery in North Arlington, N.J. didn't have too much damage but did have a loss of customers immediately following the storm. Owners Nick and Joe Didonna were forced to cut prices to bring customers back, the article says.
Euro Lounge, remodeled just a year before the storm, sustained $40,000 in damages but owner Frank Vasquez didn't have flood insurance. He and his partner ended up paying out of pocket for the damages.
The SBA offers disaster loans -- used to repair non-insured damages and which have low interest rates and long terms. Last year, the SBA approved loans worth $739 million.
Disaster loans to Charlie's Pizza and other nearby businesses hit by the hurricane totaled nearly $4.5 million.
-- Written by Laurie Kulikowski in New York.
To contact Laurie Kulikowski, send an email to:
Laurie.Kulikowski@thestreet.com
.
>To submit a news tip, email:
.
RELATED STORIES:
>>SCORE Awards: Outstanding Franchise as a Small Business
>>SCORE Small Business Awards: Outstanding Non-Profit Organization
>> Teenager a Gem in Minority-Owned Small Business Sector
Follow
TheStreet
on
and become a fan on
Disclosure: TheStreet's editorial policy prohibits staff editors, reporters and analysts from holding positions in any individual stocks.