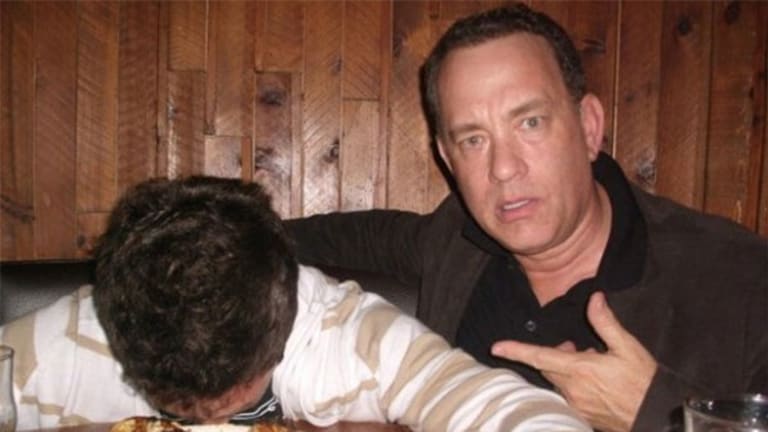 Publish date:
3 Steps to Ensure Social Media Won't Cost You a Job
Have you been bad on Facebook, Twitter or another social media site? Employers are taking notice.
Have you been bad on Facebook, Twitter or another social media site? Employers are taking notice.
NEW YORK (
) -- With employment figures still dragging, you'd think job hunters would cover all the bases to impress a potential employer.
Creating a shiny resume, dressing sharp for that big
interview
, setting up references for employers to call -- even writing "thank you" notes to managers after meetings -- are all steps most serious job wranglers take in looking for work.
You risk all that if you don't behave properly online, especially when it comes to using social media.
Posting party pictures on
Twitter
(TWTR) - Get Report
, engaging in drunken photo bombing on
Facebook
(FB) - Get Report
or dropping obscenities or slurs on any social media site can be a deal breaker for employers these days.
Also see: 5 Cover Letter Mistakes You Need to Avoid>>
, an energy industry job placement site, surveyed more than 7,000 recruitment firms and hiring managers and found that 82% of companies big and small review an employment candidate's social media activity before extending a job offer and that 64% have "rejected" a job applicant after checking the applicant's social media profile.
Companies are looking on social media because they're already there; 71% have used social media to recruit and hire an employee (of which, 88% use
LinkedIn
(LNKD)
, 25% use Facebook and only 8% use Twitter).
Companies say that social media offers a great way to canvass "more candidates," while 33% say it's more cost-effective to conduct a job search via major social media websites. Sixty-three percent say social media is "better" than traditional print advertising to land the best employees.
"Social media is now a powerful recruitment tool for getting the right person in position faster and cheaper than traditional forms of advertising," says Kevin Forbes, chief executive at OilandGasPeople.com.
If you have posted some items online that you regret, and you want to scrub them away before embarking on a job hunt, take these steps right away:
Also see: 4 Reasons Tech Students Get to Feel Superior>>
Know where you stand.
Search your name on
Google
(GOOG) - Get Report
,
Yahoo!
(YHOO)
, or another Web search engine and see what pops up. Sign up for Google Alerts so you'll know when your name shows up on a social media site or industry message board.
Reach out and delete bad info.
It's not uncommon for firms such as Facebook or Twitter to delete a post or picture upon request. You'll need to issue a formal request for removal -- deleting it yourself won't always work, as it may still show up on job search reviews conducted by diligent employers -- from a social media site. If you're persistent and diplomatic, you may have some luck in deleting a troublesome post. (Don't bother reaching out to the main Web search engine sites such as Google, though. They won't remove posts, as have no vested customer service interested in "reputation rehab.")
Don't close your social media accounts.
Firms actually want you engaging online -- they just want to see the "positive" you and not the "negative" you. So go ahead and use social media, but never post anything online that you wouldn't want, say, your mother to see.
As U.S. companies increasingly rely on social media to vet job candidates, it's vital for you to make sure nothing shows up on a company's radar that costs you a job offer.
It's all about using the system to your advantage. A good online persona will get you a job offer, a bad one may keep you on the unemployment rolls for a long, long time.