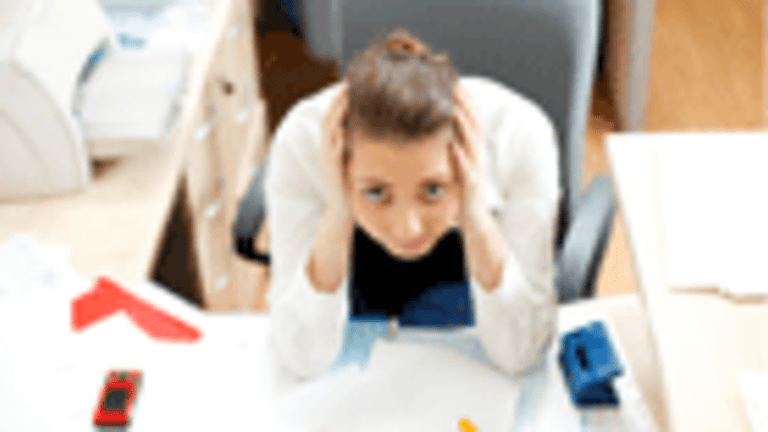 3 Reasons Unpaid Interns are Bad for the Economy
When you don't pay your intern even minimum wage, you're vulnerable to lawsuits and their morale -- and work -- will likely suffer. A little pay could be better for everyone.
By Nathan Parcells
SAN FRANCISCO (TheStreet) -- The power of a great internship can go a long way. From providing employment opportunities to beefing up resumes, internships can be the key young professionals need to stand out from the crowd. Can they also contribute to the economy?
A recent NBC News article asked the question. While many paid interns clearly contribute to the success of an organization, the case is different for unpaid interns, who aren't seen as contributors because organizations dole them out menial tasks. In fact, with lawsuit after lawsuit over unpaid interns popping up, the significance and need for internship programs has been questioned.
The main problem, besides the fact students and recent grads aren't getting paid for their work, is that they can hinder the growth of an organization.
Here are some reasons unpaid internships can be damaging:
No competitive compensation
When interns aren't paid, they lose the chance to be financially independent. Currently, 65% of students rely on financial help from their parents during their internship. Sixty percent of the 20 million Americans who attend college each year already borrow money to help cover the cost, and studies show debt is increasing for four-year graduates.
Also see: Unpaid Internships Are Worthless for the Interns>>
When pay is not competitive -- or when there is no pay -- interns are less likely to stay fresh and ambitious. Marketplace value also diminishes the second they enter the job market since they can't negotiate better compensation. This is not only bad for the economy, it hampers healthy competition for them as future professionals.
Instead: Try to pay your interns at least federal minimum wage. Other forms of compensation can include stipends, professional development opportunities and skills training.
Potential for damaged brand image
Hands up if you've heard about the former intern who sued Fox Searchlight. What about P. Diddy failing to pay his interns or Conde Nast shutting down its internship program? When you don't pay your interns at least federal minimum wage, you open yourself up to lawsuits and a poor brand image.
In the greater scheme of things, unpaid interns are not seen as employees in the eyes of the law, and that may lead you to believe they have nothing to do with your brand. But since the Fair Labor Standards Act internship guidelines are unclear, unpaid interns have little protection against workplace issues, and if they don't have protection you're opening yourself up to a slew of issues, some of which could hurt your company's image. Lawsuits such as the ones I mentioned could affect the way consumers view a brand and influence their buying decisions.
Instead: In addition to pay, make sure you're following the development of your intern in the workplace. If they feel uncomfortable in a situation, you don't want to find out when they hit you with a lawsuit. If they are having issues, it's best to make sure they're squared away by opening the lines of communication and finding solutions to their problems.
Also see: Top 7 Things You Should Never Ask Your Intern to Do>>
Harmful for overall morale
Pay means more than just dollars in your wallet. Pay equates to appreciation from an organization, the motivation to go that extra mile and the know-how your company can provide. When you fail to pay your interns, you could harm morale, as well as stagnate growth potential.
Look at it this way: If you were hired by an organization knowing that your work wouldn't be rewarded, you'd have little motivation to work hard. Yes, work experience and access to leaders is important. So is overall morale, though, and that will likely be hindered if your interns aren't getting the pay they deserve.
Instead: Interns want the opportunity to do real work as well as get access to executives and mentorship. On top of pay, make sure you're building your interns into a future leader by teaching them skills they need to succeed.
Ultimately, paying your interns can go further than you may imagine. Pay has the potential to boost the standing of your organization, which in turn helps fuel an economy. And it needs all the help it can get. While compensating your interns isn't the end-all, be-all for fixing a damaged economy, showing them they are on the same playing field as a traditional employee can contribute to the growth of your company and beyond.
What do you think? Do you believe unpaid interns are bad for the economy? Why or why not?
Nathan Parcells is co-founder and CMO of InternMatch, an online platform connecting the best intern candidates and employers. Connect with Nathan and InternMatch on Facebook, LinkedIn and Twitter.