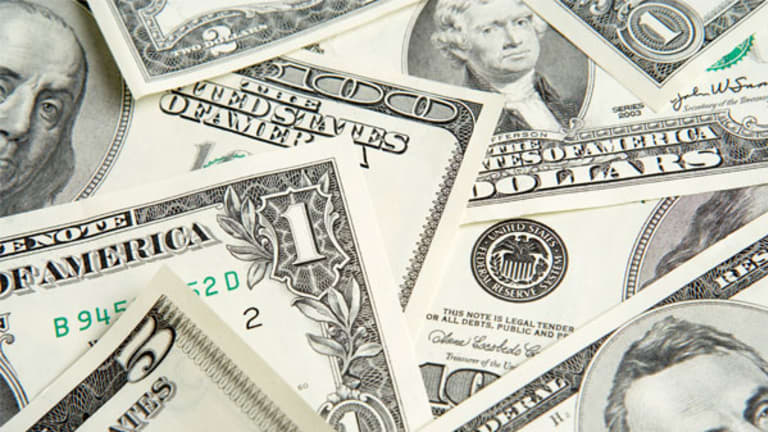 3 Money Basics That Will Help You Sleep Better
Feeling anxious about the lack of control you have over finances? There are some easy ways to take ownership.
NEW YORK (
) -- Are you losing sleep over money matters at night?
If so, you're not alone.
An August
study from the U.K. Postal Service
shows that 4 million residents of Great Britain lose sleep at night over money worries -- similar to a
from
Intuit
(INTU) - Get Free Report
saying that one-third of Americans are "losing sleep to money woes."
But there's a secret to help you off drift off at night, and it has a lot to do with not worrying about money issues beyond your control.
Also see: How Hurricane Season Power Outages Eat Away at Family Money>>
That's the advice money expert and best-selling financial book author Pamela Yellen has for Americans still up in the wee hours worrying about
.
"How much does your financial security depend on things you can't predict or control?" she asks. "For many of us, the answer is 'a lot,' which is why so many people lose sleep over money matters. This is especially true since so many people lost so much of their retirement savings, and their sense of security, during the economic crash."
Yellen offers three specific tips for sleep-deprived Americans fretting about cash:
Create a rainy day fund.
Lots of sleep is lost over events that haven't even happened yet, such as medical emergencies or a job layoff. Yellen says a
is the answer to stop worrying about unrealized events. "Without a sizable liquid rainy day fund, you may be forced into selling or liquidating your nest egg assets prematurely -- the investments you planned on keeping over the long haul," she says. In a tough economy where extra cash is scarce, building such a fund isn't easy. But if you can slice off 10% of your monthly income and bank it, within six months to a year you'll have a nice fund set up for unforeseen financial calamities.
Also see: Will Your Insurance Cover Your Kid's Stolen Laptop?>>
Talk things out with your family.
For the entire family to be on board over key issues such as
income, spending and budgeting
, everyone needs to be on the same page. "One thing I recommend is to hold a monthly family financial discussion night during which you focus together on the things like a family budget," Yellen says. "Much like diets, budgets are no fun. But a strategic spending plan can be, and even children as young as 4 or 5 can get involved." By including children in on the discussion, they'll learn about the value of money and budgeting.
Ask: Do you want it? Or do you need it?
Companies are doing a great job pushing brand-name products on Americans -- too good a job. "Madison Avenue has hypnotized many of us to react to our emotions and go on automatic pilot when it comes to spending," Yellen says. "Before each purchase, get yourself off emotional autopilot. Take a deep breath (and a couple of days) to consider whether you really need it."