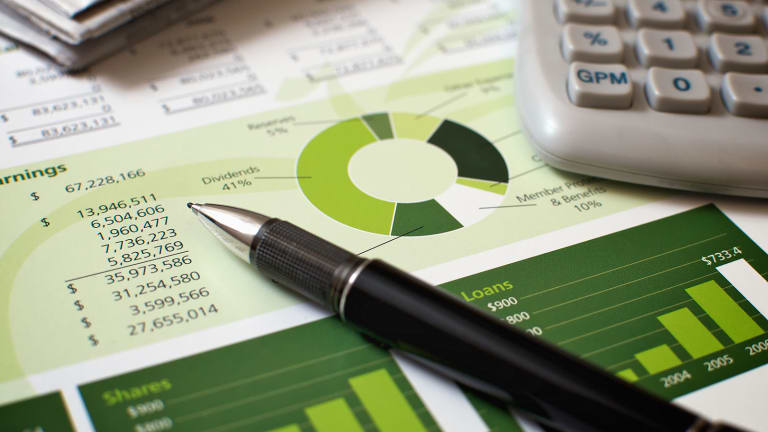 3 Keys to Being a Financial Planner
As the financial planning industry goes trhough big changes, there are some basics that remain key to success in the business.
It's not easy being a financial planner these days. After all, the entire industry is undergoing some fundamental changes.
The old model of charging a percentage of assets under management is increasingly under pressure with the emergence of robo advisers and low-cost index funds.
Simply pitching your superior market insights and the ability to creating a winning portfolio may no longer be enough.
Some planners are moving to a more holistic approach where they are the coach for all aspects of a client's financial life, as opposed to pitching themselves as stock market experts.
More Tips for Financial Advisers From TheStreet
Still, the fundamentals of financial planning haven't necessarily changed. It still all comes back to being able to successfully guide clients and help them achieve their financial goals -- and of course, to bring in new clients and new business as well.
There are three key things financial planners say you must be adept at to survive in the field. You must understand how your clients think, keep them on the right financial path through bad times and good, and be dogged about marketing yourself and your practice.
"Financial planning is what a lot of people are looking for. They are asking for someone who can put the pieces together for a person's whole financial life," says Ken Nuttall, director of financial planning BlackDiamond Wealth Management in New York. "This includes retirement educational planning and life insurance. People don't want these done in silos anymore and wants someone who can do it all"
Understanding Client Psychology
It goes without saying that being able to put yourself in your client's shoes -- and understand what they are thinking and why -- can be crucial to being a good financial planner.
"Every adviser should know the following: What is my client really thinking and what does my client really need," says Dennis Nolte, vice president and financial adviser at Seacoast National Bank. "Every adviser is better if they are also part psychologist."
It's also important to find out exactly how a client likes to communicate -- email, text, meeting -- and how often, he notes.
"Think "love languages" for client touches -- email, phone, in-person," he adds.
Understanding your client's dreams, beliefs and drives are also key to enabling an adviser to "lead clients to take meaningful action," says Marguerita Cheng, a certified financial planner at Blue Ocean Global Wealth in Potomac, Md.
"Empathy and attentive listening are essential," she notes.
Nuttall says it is important to ask questions to "draw out what issues a client may have."
"It is common for clients to come in with an issue and the planner's job is to figure out if there are other issues that may be affecting them that he can solve," he notes.
And Michael Kay, president of Financial Life Focus in Livingston, N.J. and a certified financial planner, notes understanding exactly where your client is coming from is crucial, especially when it comes to figuring out "how to connect the client's money message (their beliefs/behaviors and habits) with their goals. Especially if they do not jive."
Keeping Clients Focused
A stock market crash or recession can shake the confidence of clients and drive some to panic. Withdrawing all your money from the market and putting it in cash or selling off stocks that may be on their way to hitting bottom can wreak havoc with long-term financial plans and goals.
Financial advisers must know how to steady the ship, so to speak, when it hits rough financial waters and keep clients from making hasty decisions with damaging, long-term consequences, planners say.
"Having gone through the 1987, 2000 and 2008 crashes, I think it is imperative that a financial adviser know how to keep clients from jumping off cliffs in a major crash," says Ruth Delaney, a veteran certified financial planner in Tampa. "Bear markets are one thing but, these big crashes can really spook clients."
It is vital to educate clients to focus on their longer-term financial goals and not get caught up comparing their returns to an index, says Edward Snyder, co-founder of Oaktree Financial Advisors in Carmel, Ind., and a certified financial planner.
And that means instilling the need to stay the course and do nothing if that's in the client's best long-term interests.
"They'll think they should do something or that you should be doing something for them," Snyder says. "You've got to be able to continue advising them based on what you think is the best course of action, which is probably to remain disciplined and patient."
Bringing In New Clients
No financial planning practice can truly thrive without at least occasionally bringing in new clients.
That can be easier said than done -- marketing yourself and your business takes time, thought and effort and may even feel like a distraction from your ongoing work.
But it must be a priority, planners say.
"There are only two times you need to market," says Thomas Scanlon, a certified financial planner in Manchester, Conn. "When you feel like it and when you don't."
You also have to learn how to cope with rejection, an inevitable part of the marketing process, notes Ryan Marshall, a partner and certified financial planner at Ela Financial Group in Wyckoff, N.J.
This lesson is an especially important one for younger planners in the earlier stages of their careers.
"Not every client is a good fit," Marshall notes. "You aren't going to go out and bring on every new client you meet. There needs to be some personality match and some clients are more "do it yourselfers" who don't really want your help to begin with."
In addition to dealing with rejection, planners should also be discriminating about which clients they take on and not blindly bring on board everyone who is ready to say yes.
"Not every qualified prospect should become a client," Scanlon says. "More often than not, it's the client we DIDN'T take on that make us happier that the clients we do accept. Choose your clients wisely!"
At the end of the day, though, it's not about billable hours but building solid client relationships.
"Time does not equal money. Relationships equal money," Scanlon says. "Have better, deeper relationships and you will be just fine."