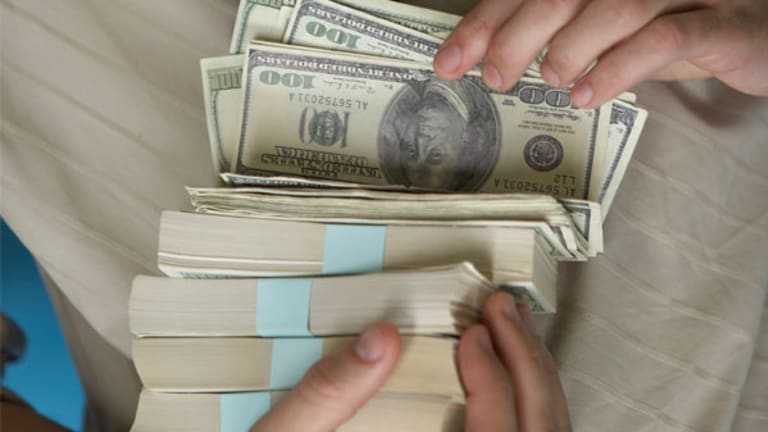 3 Groups Who Are Finally Adopting Digital Wallet Technology
The U.S. digital wallet market is worth almost $4 trillion, but there are few consumers contributing to that potential.
NEW YORK (
) -- The U.S. digital wallet market is worth almost $4 trillion,
according to Javelin Strategy & Research
, but financial consumers -- with some exceptions -- aren't exactly sure how to take part.
In Javelin's report,
Mobile Wallet Game Changers
, analysts say the industry is facing "slow adoption" and some "confusion" among consumers on how to get the most bang from their buck on digital wallets -- or even how to get started.
In fact,
, about 70% of U.S. consumers are intrigued by the idea of mobile wallets, yet only 14% have actually completed a financial transaction using mobile technology.
"While consumers and merchants remain intrigued by
, no single solution has emerged victorious," says Jason Armitage, a financial analyst at Yankee Group. "As a result, the market is characterized by a multitude of mobile wallet vendors vying for dominance, with a dizzying number of available offerings."
Many Americans also fear that their personal information may be compromised by using digital wallets, according to the Yankee Group and research firm
Carlisle & Gallagher
. It's proving to be the largest roadblock to consumer acceptance.
Also see: Who's Beating Us in Cashless Payments>>
Still, a few groups are stepping up and becoming "first adopters" in the digital wallet world:
Young financial consumers:
Data from
CashStar
, a digital e-gifting provider
says
that Americans under the age of 35 are most likely to be early adopters of mobile wallet technologies. Considered an "important demographic" by retailers and financial services firms, younger financial consumers are "twice as likely" to download a mobile financial app than Americans over the age of 50.
The under 35-crowd views mobile payments as time-savers, giving them real-time banking and financial options that avoid fees and trips to the bank.
Also see: Bad News for Google on Adoption of 'Wearables,' but Apple Could Profit>>
PayPal users:
PayPal customers are also jumping aboard. CashStar says that half of its survey respondents have used a digital wallet, and most are using PayPal. That's likely a familiarity issue, as PayPal was the first in line for consumer online payments and is a dominant force in the mobile wallet market today.
Cash-flush Americans:
Another prominent demographic turning to digital wallets are affluent Americans.
According to the research firm Carlisle & Gallagher
, the affluent like the advanced payment options that come with mobile wallets, along with the ability to send money with the tap of their phone, and to create and share wish lists with friends and family.
The young and affluent are bullish on newer features linked to mobile wallets.
For example, digital wallets make it much easier to organize consumer loyalty programs, as users no longer have to carry cards in their wallets that retailers punch or scan to record a purchase.
New technologies also allow mobile wallet users to skip long checkout lines. Consumers just tap their mobile wallet app linked to a retailer's payment system to buy a product in a store and don't have to deal with crowded lines -- a nice perk with the holiday shopping season coming up.