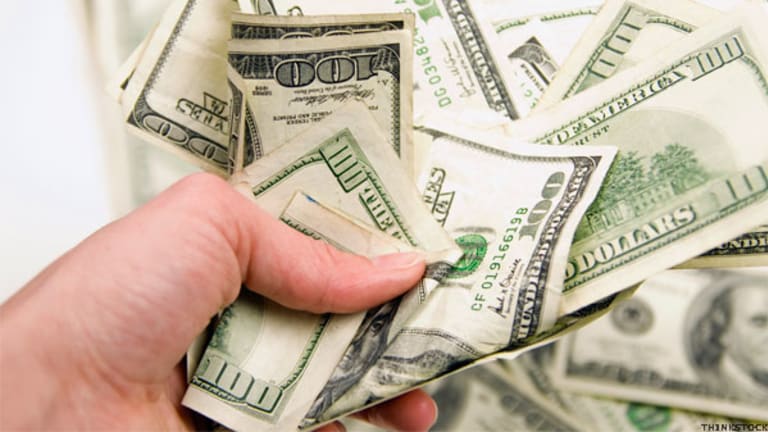 3 Easy Ways To Bolster Your Credit Card Finances
Smartphone apps and online tools join the traditional steps to controlling household credit card debt.
NEW YORK (
) -- Credit card consumers face $46 billion in new credit card debt by the end of the year, even though they paid off $32 billion in card debt in the first quarter of 2013 alone,
.
Couldn't households put all that card debt to better use?
You'd certainly think so, but like late-night fridge raids and using cellphones while driving,
accumulating credit card debt
is one of those unhealthy habits Americans just cannot seem to break.
But if you're a credit card consumer looking to shed your wicked ways, help is here, and it's simpler than you might think.
Also see: Look Out For Higher Credit Card Charges>>
Jason Gaughan, a credit card product manager at
Bank of America
(BAC) - Get Bank of America Corporation Report
, says the quickest path to credit card sanity is just to have a plan and get the card that fits your needs.
"The key to successfully managing your credit card account is to understand your budget and stick to a plan that works for you when borrowing," Gaughan says. "You want a card with a rewards program that fits your lifestyle and how you manage your finances. If you typically carry a balance, look for a card that has low interest and reinforces good payment practices."
Gaughan and Bank of America are out with some new tips -- easy and simple ones -- to keep your credit card debt in check. Here's a look:
Use only a card or two.
Bank of America reports that three out of 10 American adults carry four or more credit cards. That's at least two cards too many, the banking giant says. By keeping the number of your cards down, you can better handle issues such as
minimum payments
(you always want to pay more than the minimum monthly payment) and can better cap your credit card spending.
Also see: What Do Women Want? A Good Credit Score Is a Start>>
Be creative about card rewards.
It's no secret that cards rewards programs are as pervasive as ice cream options at
Baskin-Robbins
(DNKN) - Get Dunkin' Brands Group, Inc. Report
. But to get the most out of your card and keep debt to a minimum, you have to do your homework to "cash in on the things your family really needs," as Bank of America puts it. That requires some legwork, but you can keep things easy by using a credit card search tool such as
.
Watch your spending.
Track your credit card tab by keeping a running record of every purchase -- even the little ones. Try
, an easy-to-use smartphone app that allows you to track credit card and debit card spending.
Bank of America also advises evaluating all of your debts and paying down the ones that carry the largest interest payments.
You should also create a family budget for your credit card use. There's a good budget planner
.