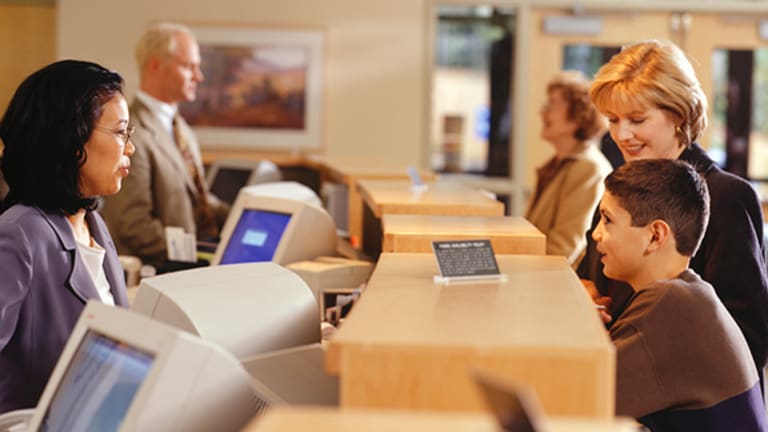 3 College Funding Methods You Should Steal From the Rich
Bank savings accounts, loans and grants are popular methods of paying for college, but nowhere near the top of the list for affluent families.
NEW YORK (TheStreet) — Using a bank savings accounts or relying on loans and grants to plug the gaps are popular methods of paying for college.
But wealthy Americans have their own favorite ways of paying for college, and savings accounts and loans aren't anywhere near the top of the list.
"The College Board states that one year of tuition and fees at a private university is over $30,000," says Nicole Mayer, a financial adviser at RPG Life Transition Specialist, in Riverwoods, Ill.. "For state universities, the price is over $8,000. No wonder the average student leaves college with nearly $30,000 in debt."
Mayer works with plenty of affluent clients, and she says she notices those clients approach college savings in a more effective and direct way than middle-income Americans. 
She advises you start like the wealthy do, and take advantage of tax-free college savings plans.
"Don't just put money in the bank," she says, "People often think that only wealthy people have financial planners or use trust funds, but the reality is that you might be losing thousands of dollars if you don't save your money in the right way. Make sure you to keep your money in a tax-free account such as a 529 so that you can pay tuition with as many tax-free dollars as possible."
You can move money from non-qualified savings into a 529 even if your child is starting college that year, and if your state allows you may get a state income tax deduction - another popular money move for college-minded, affluent savers.
Here's another tip the wealthy use to their advantage with college savings: "Have students take out loans in their name," Mayer says. "The interest is generally less than Parent Plus loan and there is more flexibility in repayments."
Adjusting life insurance policies is another tactic the affluent use to free up cash for college. 
For example, cash value, or "whole life" insurance may result in your spending thousands of dollars more than you need, and that's money that could be going to the family college fund. Consider term insurance instead. It costs less and still provides the death benefits you need for your family. Make sure to discuss this option with your financial adviser.