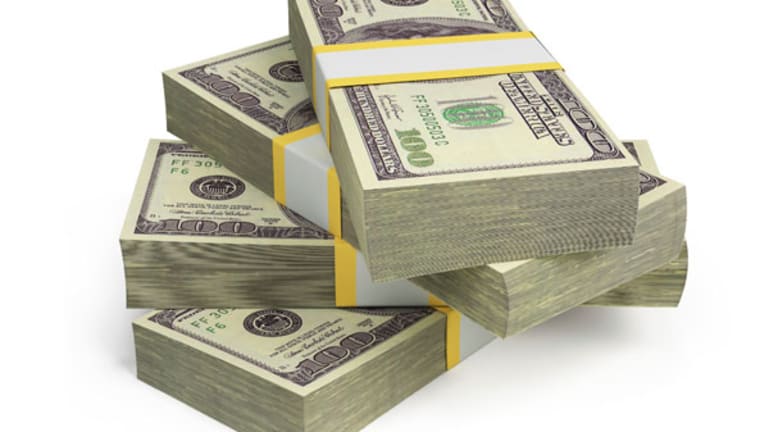 3 Alternatives for People Sick of Banks
Some 10 million U.S adults don't have a bank account and seeking other ways to manage their money.
NEW YORK (
) -- More than one in four households -- 28.3% -- are either unbanked or underbanked, according to a September 2012
of 45,000 U.S. households by the Federal Deposit Insurance Corp.
The FDIC reports that 8.2% of U.S. households are completely without a bank account, while 20.1% are underbanked, up from 19% in 2011, and 29.3% of Americans don't have a savings account.
Also see: 10 Worst Jobs in America
That means 10 million U.S adults don't have a bank account and are, for lack of a better term, experimenting with new ways to manage their money, such as alternative ways to pay bills, lending websites and relying more on mobile phones to manage their finances.
For those Americans, it's a "whatever it takes" mindset -- as long as they don't have to deal with banks and their charges, fees,
penalties and lousy rates of return on savings vehicles.
"Americans are fed up with banks for a lot of reasons,"
Kiplinger's Personal Finance
Associate Editor Lisa Gerstner says. "Bad behavior that has come to light over the past few years -- fees for services that used to be free, poor customer service and a perception that banks are looking out only for themselves. Though alternatives such as prepaid debit cards and peer-to-peer lending are garnering interest, few people are ditching the bank system altogether. They can still find appealing options at credit unions, community banks and online banks."
If you're fed up with banks, you're far from alone, Kiplingers says. Yet despite "rampant disillusionment," most Americans do hang on to their accounts. They're just not using them.
Also see: 10 Biggest Summer Blockbusters Without Superheroes
Instead, the magazine says, they're turning to alternative ways to manage their money:
Prepaid cards. Americans are using more prepaid debit cards, using them to replace the venerable checking account. Kiplinger's recommends the Bluebird card from American Express (AXP) and Wal-Mart (WMT) .
Going mobile. Mobile banking technology such as Simple from Bancorp Bank (TBBK) provides a twist on the traditional checking account that includes basic services without monthly management and overdraft fees. Find it here.
Alternative lending websites. In the aftermath of the financial crisis, banks tightened consumer lending practices. Kiplinger's recommends looking at lending websites such as Lending Club and Prosper.com, which allow consumers to borrow money at cheaper rates than with banks -- although you do have to pay an origination fee and late payment fee if you don't keep up with payments.