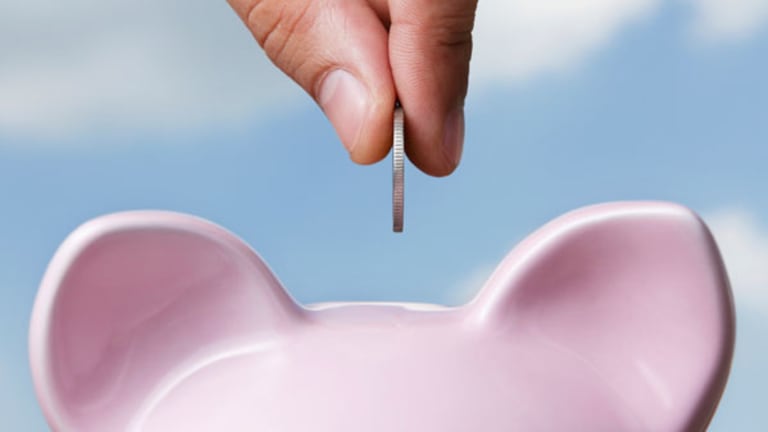 12 Things to Do to Sell Your Business
Even though the economy is in a funk, now is as good a time as any to sell your company.
Even though the economy is in a funk, now is as good a time as any to sell your company.
The numbers are grim.
AT&T
(T) - Get Report
wants to shed 12,000 jobs.
Credit Suisse
(CS) - Get Report
plans to eliminate another 5,300 positions.
Sony
(SNE) - Get Report
, 8,000. The picture doesn't look like it'll get rosier any time soon.
But there is a silver lining: Experts say now is as good a time as any to sell your company. Many of those joining the ranks of the unemployed will take the leap toward small-business ownership. However, before you put up that "For Sale" sign, make sure you do these 12 things.
Be sure:
In fact, be very sure that you want to cash out of your business. A few months of bad news shouldn't be a reason for selling. The economy will pick up at some point. Also, buyers are not eager to take on risky ventures, especially in such a bad economy. They want to feel that the company is growing, says
, co-author of
Sell Your Business Your Way
(AMACOM), whether by tapping new markets or coming out with new product lines. If you can, adds Rickertsen, "sell when the outlook for the business is good. If you sell when the business turns downward, you will be penalized" with a lower sales price.
That means if you're in automotive, sit tight. Other industries that might have a hard time finding a buyer: home products, retail and consumer products. But if you're in energy, government contracting, infrastructure, health care or education, you stand a better chance of getting a good return on your sweat equity.
Get in shape:
Rickertsen, who is also a managing partner at Washington, D.C.-based private equity firm
, recommends that you get audited about a year or two before selling. "Particularly in this economy, if you only get a review, it casts doubt on your numbers. Buyers will pay a higher purchase price for those who've been audited."
Appearances matter:
Clean out the office. Spruce up your Web site. Get new menus. Highlight your strengths. Just as in real estate, curb appeal can attract the right buyer, says Barbara Findlay Schenck, co-author of
Selling Your Business for Dummies
(For Dummies).
Expand your customer base:
No buyer wants to learn that your company relies on one or two customers. They'll think: What happens if that client goes bust after I've just bought the business? So, try to diversify your base. No customer should represent more than 15% of sales.
Line up experts:
Unless you've done this before and can sleep on less than four hours, you should get yourself some good advice. Find an experienced lawyer. Work with an investment bank or a business broker/certified business intermediary with some years in your area. A broker will charge you about 10% of the gross sales proceeds if the sale is $1 million and under. It'll be less if it's more than $1 million. "Unless the business is going to sell for $50,000 or more, because a minimum commission for a broker is $15,000, it gets prohibitively expensive," warns John Davies, CEO of
, an international business brokerage firm.
Another benefit to working with a professional: you avoid the headaches of finding and vetting appropriate buyers. It also helps to stay above the fray, says Rickertsen, when the negotiations get tough, and they will get tough.
If you have to go it alone:
First, do your homework on how to do it right. Then list your sale on small-business listing Web sites, recommends Davies, who is also co-author of
Selling Your Business for Dummies
. Then weed out the non-serious buyers by asking whoever contacts you to meet somewhere off-site and in person. "You will get all these people who will send you an email and send you all these questions. This business is all about getting buyers to demonstrate commitment."
Once you think you've located some serious buyers, check their financials to see if they qualify. Find out what their income is, their net worth, expectations for returns and ask permission to run a credit report. Equally importantly, have them sign a confidentiality agreement as you disclose important company information. "There is a lot of fraud out there," adds Davies. "Make sure they are who they say they are and that their stories are consistent."
Play it close to the chest:
To prevent panic among employees and customers, tell only whom you must about a pending sale. Make them sign non-disclosure agreements. And if it's senior management, sweeten the deal with a promise to give them a certain percentage of the proceeds. But whatever you do, be prepared for leaks and know what you need to say to allay fears.
Give buyers a helping hand:
Because the credit market has dried up, sellers should consider a seller-financed loan, says
, who in 1995 sold the marketing company she and her husband built. In this deal, a seller would agree to take a portion of the purchase price over a certain number of years. "A seller can get as much as 60% of the asking price when they are cooperative with a seller-financed loan. And the deal closes way more quickly."
So who's buying?
Ideally, it would be a competitor, a supplier who wants to move into that niche of the industry or even your management team. Whoever it is, be sure to be as honest as possible in making your pitch that your company is a sound investment with a future.
Be patient:
All this planning doesn't happen overnight. Although a sale may only take a few months to conclude, getting to that stage can take about two years. Make sure you dot your i's and cross your t's because it will have an impact on the price you get. Consider estate planning as well, says Rickertsen. When you sell, you may want your children and spouses to benefit.
But don't dally either:
Delays kill deals. They make buyers question the health of the company. "Buyers want a good saleable business that is financially healthy, growing, low risk, easy to transfer and well presented," says Schenck. "If you tell a buyer that you will get back to them with a document and don't, they will think there is something wrong with the business."
Asking price:
When it comes to setting a sale price, there is something of an industry standard. According to Davies, most small businesses sell for 2 to 2.5 times the seller's discretionary earnings, meaning cash flow and all the money that an owner can take out for himself like a salary. The higher your earnings, the higher your multiples. Conversely, the lower your earnings, the lower your multiples. "Get your business stronger and your multiples will go up."
Lan Nguyen is a freelance writer based in New York City. She has written for the New York Daily News, The Wall Street Journal, Worth magazine and Star magazine.