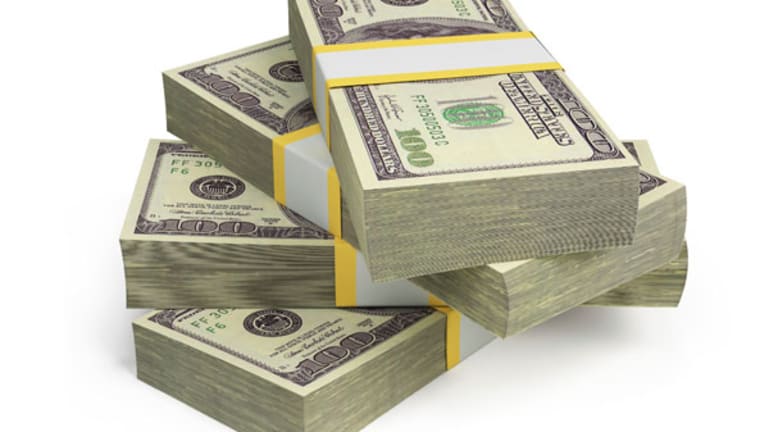 Publish date:
11 Retailers You Should Be Following on Facebook
Many retailers reward their Facebook fans with a steady stream of deals. Here are the ones you should follow.
Many retailers reward their Facebook fans with a steady stream of deals. Here are the ones you should follow.
NEW YORK (
) -- It's easy to see why retailers love Facebook. The top companies are able to amass a following of millions of fans, and that provides an incredible opportunity to communicate directly with customers and tell them about company news and new products. Of course, few people will sign up for a Facebook feed if it seems like little more than a glorified public relations release, so the smart retailers have figured out that if they want to attract fans, they need to offer up some deals.
Meanwhile, consumers usually want to limit the number of companies they follow to keep their feed from getting cluttered, ideally targeting retailers with a good ratio of deals to other, less useful content.
Do you want a Quizno's sub? Do you want it right now? Then follow the chain on Facebook -- it gets you a free meal.
"People don't want to 'like' every store they shop at, because look at what it does to your news feed," says Jon Lal of
. "You go on Facebook to connect with friends and family."
So if you want to get in on the deal train, which retailers should you be "liking" on Facebook? To find out, we checked out which retailers offer the best deals and the least amount of noise:
Banana Republic and Old Navy
The three major
Gap
(GPS) - Get Report
brands -- Gap, Old Navy and Banana Republic -- are well known for their frequent deals, usually taking the form of printable coupons and coupon codes. And if you'd rather not subscribe to their email newsletters or visit their Web sites every day, following them on Facebook is a good strategy.
Each brand approaches their deals a little differently.
is probably best for coupons, offering a coupon code or printable coupon approximately once a week; it also stands out for being relatively circumspect about how often it bombards its followers with posts about new products and company news.
, meanwhile, posts more often and tends to advertise in-store sales and promotions rather than coupons.
As for the flagship brand, color us unimpressed with Gap's Facebook feed, which is big on company news and pictures of new products but relatively light on deals. Unless you're a big fan of the store, we'd pass on this one.
Wal-Mart
(WMT) - Get Report
The big kahuna of big retail doesn't have the best deal-to-noise ratio -- to find the deals you'll need to sift through a lot of recipes, company news and simple product promotions. But the deals are still fairly frequent. Last week, for instance, there was a two-pack of eyebrow razors for $5, and the week before that they tipped us off that you could get kitchen utensils for 88 cents apiece in stores.
In most cases it seems
is just tipping off its fans to some of the low-priced items in its stores, rather than offering exclusive deals and coupons. But given the retailer's size and how low its prices can get, it's still worth following to catch some of the dirt-cheap products you might have missed.
Aeropostale
(ARO)
Aeropostale boasts more than 6.5 million fans on its
, and they are well-rewarded for their fandom. The retailer limits itself to one or two posts a day, and the deals come fast and furious: A $10-off in-store coupon, a similar coupon for 15% off in stores and a coupon code offering 25% off select merchandise online were all offered to users in the past two weeks. If you like Aeropostale, you will definitely benefit from "liking" its Facebook page.
Walgreens
(WAG)
We follow the drugstore chain via its email newsletter, so we know how much they like to give out deals. We also know how much they love to send emails, as the store ranked as the
most annoying retailer
in our survey of retailer email practices.
Walgreens is just as chatty on Facebook, blasting out two or three posts a day. But fortunately they're also generous with the deals, offering news of in-store promotions, discounts on photos and even the occasional online flash sale. If you don't mind Walgreens becoming a frequent flier in your news feed, you can reap the benefits of "liking" the page.
CVS
(CVS) - Get Report
Stephanie Nelson of
points to Walgreens' competitor
as another good retailer to follow on Facebook. The drugstore is a lot less frequent with its updates, generally limiting itself to one a day. While that obviously means less frequent deals, it consistently posts its weekly ad as soon as it's available (and frequently offers sneak peeks so you can plan your shopping well in advance). If you can't always pick up the physical ad every week and you don't want to subscribe to emails, putting CVS on your Facebook feed is worth it.
Quiznos
The sub shop offers a printable coupon every week or two, usually offering a free drink with a sandwich purchase or some other small incentive. Given that the company posts only once a day or so, it's worth checking out.
But as Lal points out, the real benefit here is for new customers: The first time you "like" the page, you'll get a coupon for a free sub. Since deals of this kind tend to have a time limit, you'll want to make sure you wait until you're really in the mood for Quiznos before you like the page -- a good rule for any retailer with a sign-up bonus.
"There's a powerful incentive for the first 'like,' so you want like a merchant at the time you need a coupon, not necessarily today," he says.
Newegg.com
Newegg only posts about once a day, and while it has its share of generic fan engagement posts ("What's your favorite movie of all time?" asks one post), the rest of the posts are evenly split between sale announcements and contests. Anyone who has visited the site or subscribes to the email list knows sales happen frequently, so it's no surprise Facebook fans are treated to sale alerts on a regular basis. Furthermore, clicking the "like" button automatically enters you to win a $500 Newegg gift card.
The verdict: If you like low-priced consumer electronics (and don't like paying for shipping), you'd do well to follow Newegg's deal-focused news feed.
Kohl's
(KSS) - Get Report
It's easy to see why
beats out rival Macy's for Facebook fans: While Macy's posts a lot of filler content (we really didn't need to see a department store blog about the Oscars live on our news feed), Kohl's is a lot more laser-focused on deals. The retailer only posts about once a day, and the deal posts are frequent, with subscribers getting special one-day online deals and alerts about new clearance items. There's still plenty of fluff on the page that's clearly intended to drum up user engagement ("Tomorrow would be the perfect day for a day off! 'Like' this if you agree," reads one post), the good outweighs the bad and the infrequent posts make this a good bet. Follow away.
Abercrombie & Fitch
(ANF) - Get Report
We have to admit that we're not the biggest fans of Abercrombie, whose stores smell like cologne and blast pop music like a nightclub. But we have to give the retailer props for its no-nonsense
. Its more than 6 million followers only see about one post a day, and more often than not they bring news of a sale. Posts include in-store discounts on jeans and hoodies, limited-time coupon codes offering up to $50 off and even a deal that lets you get a free perfume product when you sign up for texts from the company.
Bath & Body Works
We mentioned this in our roundup of the
best places to find freebies
, but it bears repeating: If you want deals on bath products and scents, follow
. Earlier this week, for instance, the retailer announced a promotion for a free gift with any home fragrance purchase, which can be had in stores March 17. Posts come about once a day and deals come once every week or two.
>To submit a news tip, email:
.
Follow
TheStreet
on
and become a fan on