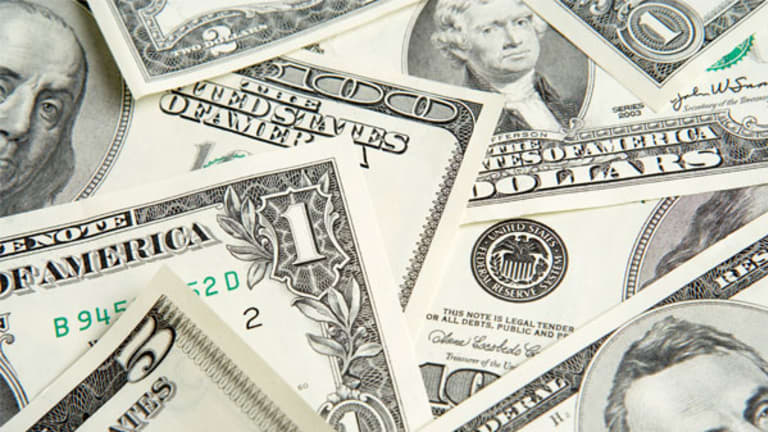 NEW BERLIN, Ill. (TheStreet) -- If you know much at all about your IRA, you're probably aware that, generally, you must wait until after age 59½ to withdraw funds from the account or be subject to a 10% penalty in addition to the tax on the distribution.
There are several exceptions to this penalty, though, one of which is the use of a
series of substantially equal periodic payments
. Listed here are the rest of those specific situations that are uniquely identified by the IRS as not subject to the 10% penalty:
If you are "totally and permanently disabled" by IRS definition, you can take distributions from your IRA without penalty.
Qualified higher education expenses
You can withdraw IRA funds to help pay for college expenses. QHEE include tuition and related expenses (books, materials, fees) at an eligible educational institution. Expenses that are not considered QHEE include insurance, medical expenses (including student health insurance fees), transportation and other personal living expenses.
Death
If you die, your beneficiaries are able to -- in fact, required to -- take distributions from your IRA without penalty.
Disability
If you are "totally and permanently disabled" by IRS definition, you can take distributions from your IRA without penalty.
High unreimbursed medical expenses
These can be for yourself, your spouse or your qualified dependent. If you face these expenses, you are allowed to withdraw a limited amount -- the actual expenses minus 7.5% of your adjusted gross income -- without penalty.
Medical insurance premiums
If you've lost your job and get unemployment compensation, you are eligible to withdraw an amount to pay for your medical insurance premiums with some restrictions, including when you get the distribution (within 60 days of re-employment) and length of time you've been unemployed (at least 12 weeks).
First-time home purchase
Up to $10,000 (or $20,000 for a couple) of the costs of buying, building or rebuilding a "first home" are eligible. A "first home" is determined by showing you had no present interest in a main home for two years before the purchase. If you are married, your spouse must meet the this qualification as well.
Qualified reservist
If you were called to duty after Sept. 11, 2001, and serve for at least six months, you are allowed to make a withdrawal from your IRA during your active-duty period without penalty.
Divorce
It's important to note that a
qualified domestic relations order
does not apply to your IRA. For an IRA to be split as a part of a divorce, this must be included as a part of the divorce decree, specifically identifying the account, amount and so on that is to be split. (This is not a specific IRS provision, but has been allowed by multiple private letter rulings.)
Roth IRA conversion
When you convert your funds from a traditional IRA to a Roth IRA, although you pay tax on the distribution, there is no 10% penalty applied.
Rollover
Using the 60-day period, you are eligible to have access to your funds without penalty as long as the rollover is completed within 60 days. 
Payment to an adviser or investment manager
You are allowed to authorize your custodian to pay your adviser or investment manager from your IRA funds any fees for managing your IRA, but only for management of your IRA.
Periodic temporary "relief" provisions
From time to time, as the situation merits, Congress will enact special legislation allowing people affected (primarily) by natural disasters to access IRA funds without paying the 10% penalty. Notable examples of such a provision recently was for victims of Hurricane Katrina and flooding in the Midwest.
>To submit a news tip, email:
.
RELATED STORIES:
>>Know Where to Look to Gauge Financial Health
>>Rollover Basics Start With 'Just Do It'
>>A Crash Course in Basic Retirement Planning
Follow TheStreet.com on
and become a fan on
Jim Blankenship, CFP, EA, principal of
Blankenship Financial Planning
, based in New Berlin, Ill., is a NAPFA-Registered financial adviser. He writes frequently on the topics of retirement plans, Social Security and tax matters at his blog
Getting Your Financial Ducks In A Row
.