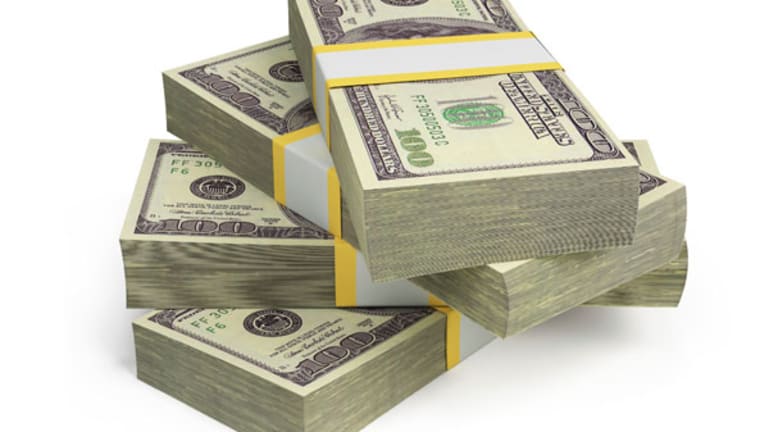 10 Ways to Avoid a Last-Minute Collapse of Home Sale
Many homes sales fall through at the last minute. Here is how homebuyers and sellers can avoid that unwanted scenario.
NEW YORK (
) -- In real estate deals, there are two moments when everyone should be happy: when the contract is signed and when the closing is complete. Unfortunately, things sometimes go wrong and the second moment never arrives.
Sometimes bad luck gets in the way -- a tornado flattens the place. But derailed deals -- otherwise known in real estate parlance as "failed sales" -- can also result from bad faith, bad research or badly written contracts. Failed sales have been
on the rise, too.
A failed home sale can be costly. At a minimum, one or both parties will have to start the process all over again. In more extreme cases, a broken deal results in monetary damages, like a buyer forfeiting a down payment. A seller who backs out for no good reason can be sued by the injured buyer.
Many deal failures are avoidable if buyers and sellers take enough care. Here are 10 simple steps to include in the home sale and buying process to avoid a last-minute collapse.
These days, the most common deal-destroyer is the denied mortgage, as lenders are very cautious amid the
flood of foreclosures.
1. Require mortgage pre-approval
Sellers can minimize the risk of a denied mortgage by requiring buyers to furnish pre-approvals, which indicate the buyer meets the basic loan criteria. This is different from pre-qualification, which is a less "thorough" mortgage check that most prospective homebuyers go through.
2. Don't overprice the house
The seller should be careful not to over-price the home because, even if a buyer is willing to pay, the lender will balk if the appraisal says the home isn't worth enough to serve as collateral on the loan.
3. Specify mortgage terms
The seller can insist that the sales contract specify a buyer seek a mortgage with terms the lenders are likely to approve, such as a down payment of at least 20% and an interest rate that's not so low it will be difficult to find.
4. Allow plenty of time for mortgage approval
At least 60 day to 90 days is a good benchmark for making sure the mortgage approval process doesn't cause your sale to fail, instead of a 30 day to 45 day period.
5. Know your buyer's income source(s)
A self-employed buyer, or one dependent on bonuses or commissions, is less likely to get a loan than a salaried employee who's been with the same employer for many years.
Many of these precautions apply to buyers, too, like having enough time to secure a loan and not reaching for one that's too big for your income.
6. Buyers need to be careful to meet all deadlines
Most failed deals involve problems with the buyer, but occasionally, a seller will want out because he has a better offer or has changed his mind about selling. Buyers need to mind deadlines like the dates for the balance of the down payment or applying for a loan. If the loan-approval deadline is looming, deliver documents by hand.
The buyer also should scrutinize the contract for any provisions that will be hard to meet. It might be worth a few hundred dollars to have a lawyer look over the contract, and letting the seller know you've done so will show the seller you're not to be trifled with.
7. Both buyer and seller need to scrutinize contingencies
Special contingencies are conditions that must be met for the contract to be valid. The seller, for instance, should be wary if the deal hangs on the buyer selling a previous home.
8. Making the home appealing should never require hiding things
Because homes have been moving slowly, many sellers are feeling a bit desperate. Some will try to conceal problems with a quick coat of water-sealing paint or a well-placed picture or stack of storage boxes. Obviously, this can backfire by wrecking a deal when discovered, forcing the seller back to square one. Still, sellers do try to make their homes as appealing as possible, and buyers should hear alarm bells if any part of the living area, basement, attic or garage is inaccessible.
9. Don't try to "get away with" major structural flaws
Minor problems with the home can cause deals to fall through, so just imagine the impact of a major flaw. The seller should make sure the place is in good shape -- that the furnace or air conditioning system isn't about to blow, that there are no leaks and all the appliances work. To avoid surprises, both parties should attend all professional inspections.
10. Agree to post-inspection remedies before the inspector finds something wrong.
The contract should specify what happens if an inspector does find problems, like wobbly steps or a water heater that's on its last legs. The parties should agree that the deal will still go through if repairs can be done below a certain cost, typically to be born by the seller, such as $2,000. A higher number favors the buyer, a lower one the seller.
Deals do fall through, but both parties should remember that the contract is a legal document. Violate it and you could be liable for damages. You can never know exactly what's in the other party's head, but you shouldn't sign a sales contract unless you really intend to go through with it yourself.
More on buying and selling a home
:
Failed sales a drag on housing rebound
As home prices rise, so does flood of underwater mortgages
Getting pre-approved or pre-qualified for a mortgage
--By Jeff Brown
Follow
TheStreet
on
and become a fan on