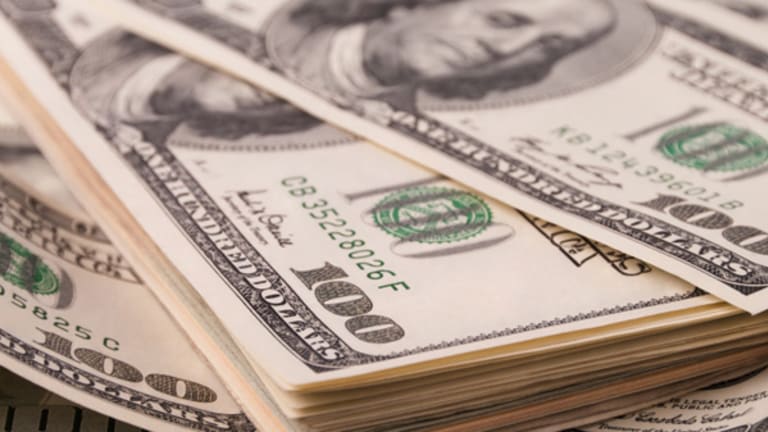 NEW YORK (
) -- Some hotels offer fitness services, including personal trainers; some hotels in wine country offer wine making classes and grape stomping events; and some even offer cooking classes. And of course, there are all of those services and tours a concierge can arrange.
But as hotels compete for your business, some are offering quite unique and surprising services:
Fireplace butler:
How many times have you stayed in an older luxury hotel with a fireplace that is now only there for aesthetics? That won't happen for your winter stay at the
Four Seasons Resort Rancho Encantado
in Santa Fe, N.M. There you can call the fireplace butler, who arrives in rugged flannel attire, carrying a burlap log holder equipped with fresh-cut local pinon wood and lighting supplies; after lighting a fire, he will offer you a choice of complimentary hot spiced cider or hot chocolate. You also have the option to select from a menu of specialty items such as cheese, chocolate and after-dinner drinks at an additional cost.
Drive a Bentley:
If you're staying in New York and want to be one of the first in the U.S. to drive a 2013 Bentley Mulsanne, you can do it at no additional cost for renting the Bentley Suite at the
. Guests who stay in the suite get a chauffeur and use of the car within a 10 block radius of the hotel. Of course, the room rate is a mere $9,500 per night, but that shouldn't dissuade the true automobile enthusiast.
Window washing:
When staying at a smaller inn, guests might expect to have more personalized service from managers (who may own the property as well). But guests at the
in Cambria, Calif., are frequently surprised when they go out to their vehicles and find their car windows have been washed. The inn verified this is a complimentary service they provide to all of their guests who drive.
Soap concierge:
It isn't unusual to have little complimentary bars of soap or even a basket of artisanal soaps. At the
on the Caribbean in Mexico's Riviera Maya, though, after being welcomed by the property's shaman and given a Mayan blessing, you also get a personal soap concierge. The soap concierge will offer you a variety of soaps in different scents and types -- each offering a different experience. When you make your selections, your personalized bars are carved from larger blocks made in local Mayan communities, following ancient Mayan traditions. All are formulated with organic ingredients found on the Yucatan Peninsula.
Yoga with the dolphins:
Some hotels offer yoga classes and some offer the chance to swim with dolphins, but
in Las Vegas have combined the two. For one hour on weekend mornings, guests can fall into a deep state of relaxation and peace as they flow from pose to pose in a serene, underwater viewing area within Siegfried & Roy's Secret Garden and Dolphin Habitat. WIth the Yoga Among the Dolphins class, the hotel provides your mat, towel, water and a smoothie. Cost $50.
Tree climbing:
If you never learned to climb a tree as a child and it's on your bucket list, you're in luck if you visit the
, in the Blue Ridge Mountains of Virginia. For two hours, a professional tree climber will teach you how to climb 70 feet up a tree -- just one of the unique services the resort offers. Those interested in astronomy can check out the Tour of the Universe package, which includes a two-hour video and live observatory experience. Cost for tree climbing: $120. The astronomy experience: $75.
Art classes:
These aren't just any art classes. There could not be anything more picture perfect than taking art classes on a beach in Maui or in a beautiful garden setting on the island.
in Maui offers guests these opportunities with the Passport to the Arts Program. Beginning watercolor, acrylic outdoor painting and outdoor photography are among the courses. Classes are $40 plus a $25 materials fee and are taught by accomplished artists.
Sleep concierge:
It might be common sense that most hotels want their guests to get a restful and renewing night's sleep during their stay, but
in New York City takes an extra step by providing each guest with a sleep concierge. The sleep concierge will assess the guest's sleep habits to recommend the perfect pillow from the 12-choice pillow menu and can even arrange a bedtime snack of the hotel's signature peanut butter and jelly sandwich on banana bread or sleep-inducing massage. The hotel is so sure you will sleep as well in their hotel as you do at home that you get a free night's stay if you don't. You can even buy your pillow if you love it.
Fairy godmother:
If you've ever wished for a fairy godmother, you can get (almost) any wish your heart desires through the one employed by the
outside Atlanta, Ga. The hotel's fairy godmother is not a concierge. She does not make reservations. She caters to dreams and wishes by casting "Love Spells," or customizes romantic experiences with your significant other. The fairy is well-known for enhancing stays by arranging amazing, over-the-top proposals and generally making guests' desires come to fruition. Prices vary.
Unexpected delights:
You never know what you're going to be surprised with at the
(MAR) - Get Marriott International, Inc. (MAR) Report
, in Marco Island, Fla., and that's the fun of it for the guests, management says. Their Unexpected Delights could be frozen fruit pops or frozen fruit passed out at the pool on a hot day, fresh guacamole and chips presented to guests passing through the lobby, a chocolate fountain flowing for an afternoon treat or ice towels given to golfing guests as they leave the course. "We empower our associates to do something unexpected on a daily basis," a representative for the hotel says.
Kerri Fivecoat-Campbell is an Arkansas-based journalist who writes for
TheStreet
and
MainStreet
on personal finance, small business and leisure/travel issues.