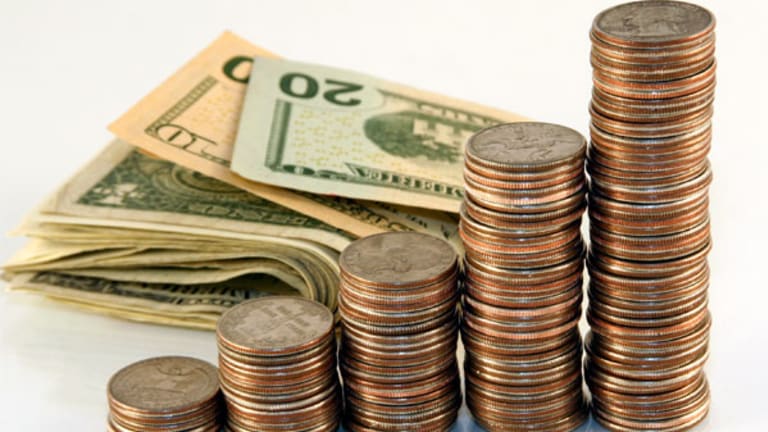 10 Top Innovative Companies
While consumers are all too familiar with Apple and Google, innovations by Haier, Fast Retailing and BYD are making their world a bit smaller.
NEW YORK (TheStreet) -- Innovation boils down to two elements: creating something and making people want it. These companies make both look simple.
The American consumer spends his or her year having various products and services thrown their way until they're wading through a stew of other companies' stuff. An innovative business or brand, though, makes enough great products or does enough right to make portions of that stew go down a little smoother and make the entire buying experience worth savoring. These 10 companies did that with flourish this year, some with help from a familiar name, others despite sea-sized obstacles between themselves and the buyer base. All, however, have something to be proud of -- and a lot more to offer -- as the year draws to a close:
1. Microsoft
(MSFT) - Get Microsoft Corporation Report
Credit where credit is due. Microsoft is back in the game.
Yes, we know, Windows Phone 7 manufacturers have only "sold" 1.5 million devices in six weeks -- roughly equal to the number of Android phones activated every seven days. Yes, we know it's been more than a year since the launch of Windows 7 and that there's still no market for the Zune. But anyone remotely associated with the video game industry knows that Microsoft is no longer playing around with its Xbox and Xbox Live stable of products.
First off, after slimming its Xbox 360 hardware and just about eliminating the "red circle of death" failures that cost gamers hundreds of dollars in console investment, Microsoft snagged the console sales lead from Nintendo's Wii and has held it for months. Also, after years of taking a back seat to the Wii's fun little motion controllers and Miis and getting beaten to market by
Sony's
PlayStation Move motion device, Microsoft sold 1 million versions of its $150 controller-free Kinect motion-capture device within 10 days of its Nov. 4 release and 2.5 million before the end of November. By all accounts, that should have been a tough sell, considering the console itself goes for as little as $199, but a good concept and great third-party partner products such as
Viacom's
(VIA) - Get Via Renewables, Inc. Class A Report
infectious
Dance Central
remind us what Microsoft is capable of when its back is to the wall.
Adding ESPN to Xbox Live and putting it all on Windows 7 Phones may be for naught if nobody buys the handsets, but it may have been enough to engage Sony, whose rumored PlayStation phone has appeared in photos on gamer blogs as a tease to a potential Consumer Electronics Show debut in January. Way to change the game, Microsoft.
2. Apple
(AAPL) - Get Apple Inc. Report
When your product is left in a bar, completely torn down by Gizmodo, completely revealed to the world two weeks before launch, plagued with bad press over antenna problems immediately afterward and more than 14 million people
still
want one, that's the sign of a great innovator. Oddly, the iPhone 4 and its insanely high-resolution "Retina display," HD camera, FaceTime video conferencing, new version of iOS with AirPlay and AirPrint wireless functions weren't even Apple's biggest leap forward this year.
For all of their smartphone, monitor and Mac advances this year, this will be remembered as the year iPad made people ask "What's a netbook?" and "Why do we need an eReader?" as they snapped up 7.5 million iPads in six months en route to a record $20.4 billion fourth quarter and a nearly 53% share price increase for Apple. With the rest of the tech world playing tablet catchup, Steve Jobs had good reason to smirk from his Infinite Loop stage this year.
3. Google
(GOOG) - Get Alphabet Inc. Class C Report
Say what you will about Google's recent performance in the market and in monetizing its various products, but as far as innovation is concerned, there are still few who can match Cupertino. Google's Android OS, which Gartner says had a roughly 2% share of the global market, has a nearly 20% share today and more than 100,000 applications.
Android has also surged to first place among operating systems in numbers of smarphones sold during the past two quarters, according to NPD Group, while iSuppli forecasts that Android will take the lead in U.S. market share by 2013. The Google TV Internet television initiative and its partnership with Sony may not be setting the world afire in sales, but -- like AppleTV before it -- it represents an important incremental step in the merger of Internet content and home entertainment and a huge leap toward greater integration. For every Google Buzz that lands with a thud, there are 25 acquisitions building up Google strengths, such as online video, photo, search and advertising. If only the kids at the Googleplex could inch that share price up a bit.
4. HTC
HTC had been making Windows Mobile phones for quite a while before introducing the world to the Android OS with its Dream handset. Now its Droid Incredible for
Verizon
(VZ) - Get Verizon Communications Inc. Report
and Evo 4G for
Sprint
(S) - Get SentinelOne, Inc. Class A Report
have helped Android stand toe-to-toe with Apple and
Research in Motion
(RIMM)
, and Google is hoping its technology can help and Android tablet pummel the iPad.
How good was HTC this year? Its share price is up 13% but, perhaps more tellingly, it was directly targeted by Apple in a complaint filed with the Federal Trade Commission in March alleging infringement on Apple patents -- something HTC vehemently denies. With Android demand growing and Microsoft pushing for Windows 7 smartphone success, HTC has found a way to reap all of the benefits of its handsets while dodging the criticism thrown at their operating systems.
5. Disney
(DIS) - Get Walt Disney Company Report
Much like his real-life mouse counterparts, Mickey really knows how to wriggle his way into all corners. It's easy to say Disney looks smart when just one of its movies,
Toy Story 3
, brought in more than $1 billion in revenue this year, but it's Disney's commitment to maximizing all its resources that makes it one of the best.
Take streaming video, for example: The piece of the Hulu joint venture owned by Disney's ABC just became fairly lucrative, as Hulu's CEO revised the year's revenue estimates to $260 million from $240 million after a better-than-anticipated response to its $8-a-month subscription service. Meanwhile, Disney just signed a $150 million to $200 million one-year content deal with Netflix that includes not only the same content it's giving Hulu (after a 15-day window) but older content Disney hasn't wrung a cent from in a while. At the same time, its parks expand, its fleet of cruise ships grows, its television properties manage to negotiate higher fees (including ESPN's highest-in-basic-cable $4.10 a month) and its audience for video game properties such as
Epic Mickey
for Nintendo's Wii grows.
Revenue is up more than 5% this year, and the share price has jumped nearly 15%, with Disney's tweaks helping the company live up to that "happiest place on Earth" claim.
6. Ford
(F) - Get Ford Motor Company Report
Don't call it a comeback. Ford was already in good shape last year, when old favorites such as the Taurus regained a foothold, share prices more than tripled and worried investors, execs and loyalists discovered all was not lost. This year was about maintaining that momentum, across all segments and among all sizes.
Equipping its whole line with such perks as the Microsoft-made Sync communications and entertainment system helps, but introducing an exciting newcomer such as the compact Fiesta, retooling favorites including the iconic SUV-turned-crossover Explorer and the funkier Focus and having it all coincide with Toyota's safety-related losses resulted in a nearly 2% uptick in market share earlier this year and more than 68% growth in share price year to date.
7. Amazon
(AMZN) - Get Amazon.com, Inc. Report
Almost invisibly Amazon has boosted revenue nearly 30% this year to date, to $5.5 billion, behind a smaller, lighter, less expensive $139 Kindle e-reader and its store of more than 720,000 books -- including nearly 600,000 selling for less than $10 and not including 1.8 million free public-domain volumes.
Never mind Amazon's segmented sales categories such as Amazon Student and Amazon Mom that offer promotions, discounts and Amazon Prime free two-day shipping. Pay no attention to Amazon Web Services as it drops prices, adds usage tiers and incorporates tools from
Oracle
(ORCL) - Get Oracle Corporation Report
to help developers launch apps. The key to Amazon's continued success is constant upgrades and tweaks to its Kindle offerings, including the launch of two in-house publishing imprints and the cross-platform growth of Kindle apps for Apple, Research in Motion's BlackBerry and Google Android products. Amazon realized well before announcing it this summer that e-books were going to outsell hardcovers, but now that the gap has grown to nearly 2-to-1, it takes a clever company to increase its advantage in a digital media sector facing tough competition from Google and Apple.
8. BYD
Back in 2008, a tiny branch of Berkshire Hathaway bought a 10% interest in China's BYD -- which makes cell phone batteries, solar panels and environmentally friendly automobiles -- for $230 million.
piece of that company was worth $2 billion by the end of last year as BYD profits tripled and its stock price grew 400%. That's not on the way down, either, as BYD announced a plug-in hybrid vehicle earlier this year and was commissioned by China, in a joint venture with Germany's Daimler, to help that nation's green push by building electric cars. Early estimates have those hybrids and electrics being shipped to Europe by next year; the company is testing a fleet of its F3DM electric cars with the Housing Authority of Los Angeles this year; has an eye toward U.S. electric bus sales by next year; and car sales by 2012.
9. Fast Retailing
The average consumer still doesn't recognize the name Fast Retailing, but anyone who's shopped at its Uniqlo store in SoHo or bought some of its
theory
apparel knows there's a lot of hipster growth potential still untapped.
Fast Retailing is a 47-year-old Japanese clothing company that's the largest such chain in Asia -- more than 960 stores. It mandates that all employees speak English and write all company e-mail in english by 2012, expects the number of foreign employees to eclipse Japanese workers by 2015 and looks to expand into India, Brazil and the U.S. to grow its global presence to 4,000 stores by 2020, presenting a formidable challenge to such global competitors as H&M. The company wants to open 200 stores in the U.S. alone within the next decade and plans to hire dozens of U.S. college grads this year and send them to Japan for management training.
Granted, Uniqlo has closed seven stores here since 2007, but company revenue has also risen 15% in that time as it stuck to its eclectic mix of artists and designers and let tastes change in its favor.
10. Haier
Quick, who's the No. 1 appliance maker in the world? If you didn't guess that Chinese company you'd never heard of that made the college dorm fridges you saw at
Home Depot
(HD) - Get Home Depot, Inc. Report
,
Lowe's
(LOW) - Get Lowe's Companies, Inc. Report
and
Sears
(SHLD)
all summer, shame on you. According to Euromonitor International, Haier has ascended to the top spot in global appliance sales, commanding 6.1% of the world's white goods market.
That is a 20% improvement from last year, but it also masks Haier's 12.5% share of the world's refrigerator market and 9.8% of its laundry machine purchases. Revenue is up roughly 22% since 2006, and it's based on two factors: price and demographic. It doesn't take an innovator to offer cheap mini-fridges, microwaves and air conditioners, but innovation helps if you want to do all of that
and
cater to twentysomething urbanites by nearly cornering the market on wine refrigerators, portable washers and countertop dishwashers. Its growing share of the keg refrigerator/tap market, while not nearly as inexpensive, also seems to speak to a very specific audience.
-- Written by Jason Notte in Boston.
>To contact the writer of this article, click here:
Jason Notte
.
>To follow the writer on Twitter, go to
.
>To submit a news tip, send an email to:
.
RELATED STORIES:
>>Hot Sites For Online Holiday Shopping
>>5 Best Gift Cards For Early Holiday Shopping
>>Credit Cards That Pay For Holiday Shopping
Jason Notte is a reporter for TheStreet.com. His writing has appeared in The New York Times, The Huffington Post, Esquire.com, Time Out New York, the Boston Herald, The Boston Phoenix, Metro newspaper and the Colorado Springs Independent.