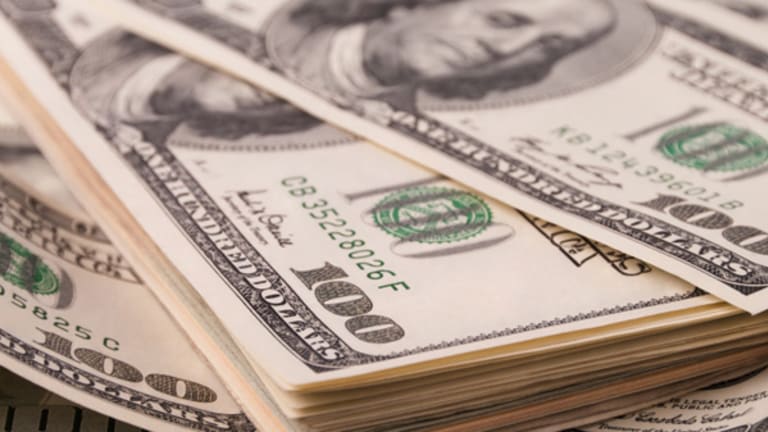 10 Things You Should Always Buy Used
If you want to save money, don't buy it new. Here are 10 products you can (usually) get away with buying secondhand.
NEW YORK (
) -- If you're buying it new, you're paying too much.
OK, that's going a bit far. Certain products don't hold up as well to wear and tear and should probably be bought new most of the time. Think car tires or underwear, for instance.
Books, whether textbooks or meant for enjoyment, are among the many items best bought used by consumers trying to cut back on overspending.
But other products are much cheaper when bought secondhand despite experiencing little reduction in quality, so it would be crazy not to at least consider buying them used. Here are 10 examples.
Video games
These days most video games have extensive multiplayer modes, many of which will keep people playing for months and even years after they buy. But many gamers will nevertheless tire of a game shortly after completing the single-player campaign, and with even the longest games rarely taking more than 50 hours to complete, used games tend to flood the secondary market shortly after a game is released. That means big savings for patient gamers.
There are exceptions, of course. You'll want to check on the condition of the disc inside the package to make sure it's not scratched, and you'll also want to price compare -- we've seen games that can be found new on Amazon or Newegg for cheaper than you'd see them at a bricks-and-mortar used-game retailer. Finally, take heed that game publishers will sometimes offer
extra content exclusively
to people who buy their games new - for instance, the recent
Batman: Arkham City
game came with a one-time-use download code that let gamers play as Catwoman.
Still, with new games usually starting at $60, it makes a lot of sense to wait a few weeks after release and check Craigslist or
GameStop
(GME) - Get GameStop Corp. Class A Report
for a cheap used version.
Cars
Obviously when you buy a used car you're running the risk of ending up with a lemon, but the economics of the car market make it hard to pass up.
"New cars depreciate by thousands the second you drive them out of the dealership," points out Brad Wilson of deal site
. "Just never be an idiot and buy a car without having it inspected by your own trusted mechanic."
As Wilson suggests, you'll want to cover all your bases before buying a used car. You should also keep in mind that
cars depreciate at different rates
, so to maximize value you'll want to snatch up a used car that will hold its value well.
Books
This suggestion comes from reader Gretchen Lembach on the
.
"They're cheaper than most e-books, I've learned, even with shipping, and it's all reduce, reuse, etc.," she explains. "Plus, I feel better about sending them back out into the world again."
We can understand wanting to grab a new book the day it comes out if it's the latest installment of a series you've been following. But other than that, you should at least wait for the paperback, and unless there are pages missing you're better off saving a bundle by finding it used. And if you're really patient, just wait for it to land in a library and borrow it for free.
We know it might be tough to wait that long, but look at it this way: There's no way you'll ever read all the books in the world, so while you wait for it to end up in your local used bookstore you can borrow a book from the library to tide you over.
Wilson adds that textbooks in particular are best to buy used.
"Textbooks are only used for a semester, you'll abuse them and never want to see them again," he says. "Plus, the new books cost astronomically more, and you'll never get back anything near what you paid for them during resale."
Baby clothes and furniture
Julia Scott of
says she was able to furnish her newborn baby's nursery for just $260, taking advantage of the fact that parents will use their crib, changing table and other nursery furniture for only a couple of years before putting it away in the attic. That means there's loads of baby furniture to be had at dirt-cheap prices if you buy it used, and most of it should be plenty sturdy.
She brings the same philosophy to buying baby clothes.
"Kids grow out of clothes so fast - we have a onesie that our daughter wore three times and no longer fits," she says. "The retail value is so low because there's so much supply. Everybody wants to give you baby clothes when you have a kid."
Take them up on their offer.
Other furniture
While cribs are always going to be in ready supply on the secondhand market, it's not the only type of furniture you can find used for a great price. We've always found a ton of used furniture on the market in big cities, where people who don't want to bring their heavy furniture to a new apartment will put it on Craigslist at a huge discount.
Scott says she generally advises staying away from upholstered furniture such as couches, as it's difficult to clean and could harbor bedbugs. Instead, go with furniture that can easily be scrubbed.
"Anything like bookshelves, tables, chairs, coffee tables ... anything you can wipe down with a cleaning agent," she says.
Instruments
Wilson suggests buying old musical instruments used -- not only because it's much cheaper than buying new, but because they can have surprising resale value down the line.
"Older instruments are often more in demand by collectors," he says. "I bought my first
Yamaha
Touring Drum set for $250 from some guy who listed them in the local newspaper when I was 11. I used them for years and sold them when I was 19 for $1,100 because the color was discontinued and therefore 'rare.'"
Even if you don't intend to sell the instrument at some point down the line, he says it's still a great value proposition.
"Classical instruments don't change much, if at all, technology wise, and most musicians will say 'they just don't make 'em like they used to,'" Wilson says.
Weight-lifting equipment
Reader Niki Holweger suggests buying weight-lifting equipment used.
We were able to find remarkably cheap exercise equipment on Craigslist. And for certain items the quality is unlikely to deteriorate -- it's not as if the weights are about to get lighter, and while you may think it's gross to buy something someone has been sweating on, it likely has hard, nonporous surfaces that can easily be cleaned.
Obviously you'll want to watch out for rust and test out anything with a lot of moving parts, especially electronic equipment such as treadmills and stationary bikes. But if you're just looking for a bench and some heavy weights, there's no sense buying a shiny new set when old weights will suffice.
Phones
We're generally wary of buying complex electronic equipment used -- buy an iPhone on Craigslist and you won't have any kind of
warranty protection
save what you can buy from a third party. But there's one big exception: a subset of used merchandise known as refurbished, which refers to devices that have been returned to the company, repaired and repackaged. Because it has been repaired by the company you can generally be assured it's as good as new, and is almost always covered by the manufacturer's warranty.
We recommended buying refurbished smartphones earlier this month in our
Get It for Less feature on phones
, noting that you can get the new iPhone 4S at a $50 discount by buying a refurbished model through the
AT&T
Web site. And Wilson also points to the
refurbished store on the Apple site
. While it doesn't sell refurbished iPhones on there,
Apple
(AAPL) - Get Apple Inc. Report
does sell virtually every other device at a discount; for instance, right now it offers the baseline iPad 2 for $419, an $80 discount. (Though with the iPad 3 supposedly coming out next month and the iPad 2 headed for a subsequent
decline in value
, you may want to hold off on that particular deal.)
Clothes
If you don't want to spend a lot of money on clothes, hit the thrift stores.
"At the top of my list is clothes, because the value is so incredible," Scott says. "Pretty much any major or minor city has a thrift store or three you can check out. And if you really are skeeved out, put them on the heavy-duty cycle with hot water."
You might not keep up with all the latest fashions this way, but retro is usually in anyway.
Kitchen goods
As with exercise equipment, we'd shy away from kitchen goods with a lot of moving parts -- it's hard to know how much wear and tear that blender's motor has sustained, for instance. But Scott recommends getting dishware and utensils at a thrift store, and based on personal experience we're inclined to agree - we've been able to stock a new apartment's kitchen with all the dishes, forks and glasses we need without ever setting foot inside
Sur La Table
. Craigslist is always a good bet for this sort of thing.
Any germs you might get from the previous owner will be burned away after a cycle in the dishwasher, and it will be readily apparent if there are cracks or other damage in the dishes you're buying. The one caveat is that you're unlikely to get a whole matching set this way. But if all you care about is having surfaces to eat off of and utensils to put food in your mouth, there's no reason to buy new.
>To submit a news tip, email:
.
Follow
TheStreet
on
and become a fan on