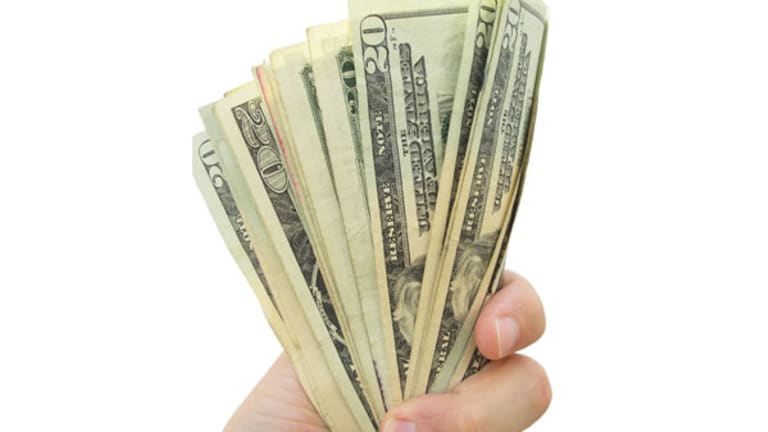 10 Strategies for the Best Gym Membership Deal
Gyms roll out special deals for January to cash in on your health goals, but there are ways to make them better.
NEW YORK (
) -- If losing weight and exercising are among your New Year's resolutions, chances are the gym will play a major role.
And the health club industry is taking notice, as gyms across the country roll out special deals for the month of January to cash in on your health goals. As a consumer, this makes January the best time of the year to join a gym.
Here are 10 strategies to secure the best price and negotiate a stellar deal on a membership:
1. Trials
Even if you've heard rave reviews of a certain gym or the sales representative claims it has the best equipment in town, always ask for a free trial -- at least for a day, and sometimes you can negotiate for up to a week.
Only you can decide if the gym is right for you, and with a trial you want to be able to determine if you can picture yourself spending hours each week in this gym -- -- because there's no sense paying for a service you don't use!
2. Know the contract
Many gyms require you to enter into a 12-month contract, which is a major commitment. You may feel empowered to jump on the treadmill and bench press now, but in six months, will you be heading to the gym with the same fervor?
If a year contract is too long, find a gym that allows you to pay month-to-month.
3. Don't pay upfront
If a gym asks you to prepay membership fees -- whether for a year or even for a few months -- don't do it! If the gym closes down or goes out of business, it will be a stressful process to get your money back.
Paying each month, typically with the gym charging your credit card, is the best way to proceed.
4. Special discounts
Did you know your employer or health insurance plan may offer special gym discounts?
"See if they offer some type of incentive or discount if you join a health club or take a yoga class -- they want to keep you healthy, so talk to your HR department," says Jeanette Pavini, a Coupons.com savings expert.
Also, check to see if your credit card issuer is offering a special rewards bonus for gym memberships, such as 5% cash back.
5. Family plans
If you and your spouse plan to join the gym together, inquire about a special family or couples rate. This way you and your family have access to the gym, but you're not all on the hook individually for separate membership fees and contracts.
6. Negotiate
Especially in January, when gyms are under pressure to attract members, you'll find the negotiation process more flexible, so it's worth being honest about what you can and cannot afford.
"Tell them your financial situation -- that you want to work out but you're on a budget and you can afford only up to X dollars per month. Ask them what they can do to make this work," Pavini says.
7. Extra perks
If you're not able to negotiate a lower membership fee, see if you can ask the gym to throw in some freebies, such as sessions with a personal trainer.
"Now if you're on the fence as to whether or not you should join, the gym will sense this and start to throw in some incentives if they feel like you're going to walk away," Pavini says.
8. Wholesale memberships
On the flip side, if you're ready to commit to an extra-long gym membership -- we're talking two years -- you can score a great deal by buying a membership at wholesale membership clubs.
"If you are sure you want to make a long-term commitment, turn to warehouse stores like
Costco
(COST) - Get Costco Wholesale Corporation Report
, which sells a two-year membership to
24 Hour Fitness
for $349.99," Pavini says. This amounts to just $15 per month.
And, as mentioned, be sure to ask the gym how you'll get your money back if the gym closes.
9. Health issue
Especially in a long-term gym contract, in eight months if you become injured and can't work out anymore you don't want to be paying for a membership you can't use.
"Make sure there's a release clause in the event of a medical condition -- the gym will try to put the membership on hold, but it's better to have the membership canceled," Pavini says.
If the gym freezes the membership, you're still responsible for paying the remainder of the contract after the freeze period ends, which is why it's ideal for the membership to be canceled in the event of an injury.
10. Cancellation policy
And speaking of cancellation, be sure you know the cancellation fees before you sign the contract. These fees can be as high as three months' worth of membership dues.
There may be certain circumstances in which the cancellation fees can be waived or lowered, especially if you move to another city and are no longer near the gym. If you're joining a gym with locations throughout the country, inquire about the cost of switching to the same gym in another city.
Gamm is the founder of the personal finance website HelpSaveMyDollars.com. He has appeared on NBC's TODAY, MSNBC and CNN. Follow Scott on Facebook and Twitter.