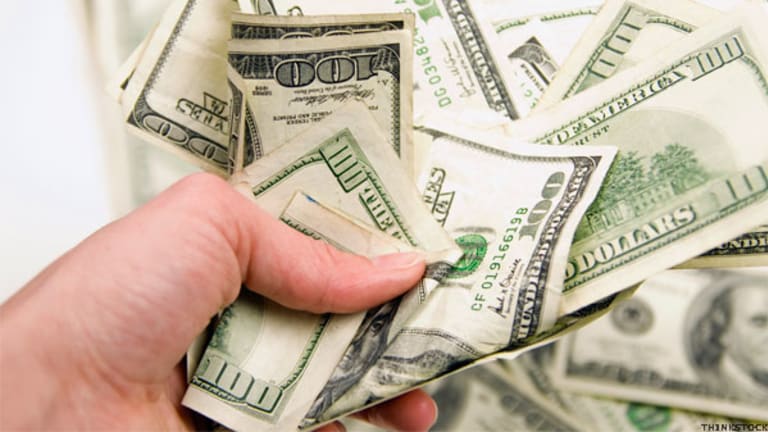 Publish date:
10 Online 'Radio Stations' Taking on Sirius XM
Sirius XM, Pandora and Rhapsody are starting to feel the heat from smaller online competitors.
Sirius XM, Pandora and Rhapsody are starting to feel the heat from smaller online competitors.
BOSTON (MainStreet) -- The coming weeks will see a continued push by online radio stations, music services and app-based content aggregators looking to take a bite out of satellite-based Sirius XM (SIRI) - Get Sirius XM Holdings, Inc. Report. It is also facing a challenge from cloud-based music services offered through such major tech players as Apple (AAPL) - Get Apple Inc. (AAPL) Report and Google (GOOG) - Get Alphabet Inc. Class C Report.
Sirius XM is not taking the ongoing, but still intensifying, wave of competition lightly. For months, it has been teasing an initiative it is calling Satellite Radio 2.0, a hardware upgrade about which there has been a lot of speculation, though not much detail. The beans were spilled last week when the FCC made various
documents related to the initiative
(due to be launched this quarter) public on its Web site.
Satellite-based Sirius XM radio pays Howard Stern more than $100 million a year as part of its 135 commercial-free channels. But there are still challengers chipping away at its more than 21 million subscribers.
Hardware features for the project codenamed "Lynx" are detailed in the documents. Among them is "universal docking capability," the ability to "add accessories for your home, office, additional vehicles or even outdoors." Upgrades also include connectivity options using satellite, Wi-Fi, Bluetooth and USB.
The broader range of connectivity offerings are likely a response to the growth of Internet radio stations, HD radio and the use of smartphones and tablets. The portability to move a receiver from the car and into a home or office could help boost retail sales and, perhaps, sway on-the-fence subscribers.
Other, aesthetic improvements may be a selling point for the all-important automakers Sirius XM courts to broaden its listener base. Among the vehicles that can include satellite radio are those made by
Ford
(F) - Get Ford Motor Company Report
,
GM
(GM) - Get General Motors Company (GM) Report
,
Toyota
(TM) - Get Toyota Motor Corp. Sponsored ADR Report
,
Nissan
(NSANY)
and Infiniti.
Sirius XM aficionados maintain that the growing number of "radio" competitors don't even come close to competing with the breadth and variety of content available on the service, which offers up 135 commercial-free content channels to more than 21 million subscribers. A case can also be made that they pose more of a threat to traditional, terrestrial radio than the sought-after paid service offered by satellite radio.
Nor can these relatively new ventures spend the way Sirius XM has. Sirius said it spent nearly $306 million last year on content (and that doesn't even include music). Notably, Howard Stern is paid more than $100 million a year and the NFL and MLB add up to another $90 million.
Nevertheless, a variety of Internet radio stations and music services are hoping to give Sirius XM a run for its money.
Having successfully gone public,
Pandora
(P)
may be the most-in-your-face of Sirius XM competitors. It has made tremendous strides in carving out a loyal user base and offers free and paid service tiers.
What may work to Sirius XM's advantage in head-to-head competition is that the company, post-IPO, could face shareholder demands for increased revenue that leads to more advertising, a potential deal breaker luring listeners back to the satellite service's ad-free content. Sirius XM also offers a lengthy roster of talk-based programming, something the all-music Pandora has yet to branch out with.
Nevertheless, Pandora has the brand-name recognition and business deals that may lose Sirius XM's executives some sleep. Its free music program is the most downloaded of its kind in Apple's iOS and Google's Android app stores.
It is also picking a fight in the automaker playground, embarking on deals with Ford Chevrolet,
Daimler
( DAI), Cadillac and BMW.
On Oct. 6, Pandora announced that Toyota is offering an embedded version of its service on 2012 Camrys and Tacomas via its Entune system. Pandora controls are made available via the dashboard radio, and drivers and passengers can connect using Android, Blackberry and iPhone smartphones.
The online music service Rhapsody has been around since 2001, making it one of the oldest of its kind.
Bought by RealNetworks in 2003,it was spun back on its own last year and now has about 1.5 subscribers accessing a library of 11 million songs.
On Oct. 3, Rhapsody announced it has signed an agreement with Napster, the once notorious file-sharing service long since gone legal and now a unit of Best Buy. Rhapsody will acquire Napster subscribers and other assets, and
Best Buy
(BBY) - Get Best Buy Co., Inc. Report
will get a minority stake. The transaction is expected to close by the end of November.
The deal will combine the subscriber bases of the two largest premium on-demand music services in the U.S., adding as many as 700,000 subscribers to Rhapsody's base of 1.5 million.
"This is a 'go big or go home' business, so our focus is on sustainably growing the company," Jon Irwin, president of Rhapsody, said in a statement.
We took a look at 10 more players and systems in the online radio space trying to take Irwin up on that advice by taking a bite out of Sirius XM, Pandora and Rhapsody -- many of them doing so through either free services or unique features.
iHeartRadio
The gaming community may fuel another challenge to the satellite radio company.
On Oct. 5, Clear Channel Radio announced it has expanded its multiyear partnership with
Microsoft
(MSFT) - Get Microsoft Corporation (MSFT) Report
to integrate iHeartRadio, its free digital radio service, into the Xbox 360.
This winter, iHeartRadio will be available for free to Xbox Live gold members. Using the motion-controlled Kinect accessory, they can control digital radio in their living room using their voice and body. Users without Kinect can use the standard controller to access more than 800 live broadcast and digital-only radio stations.
The potential for iHeartRadio comes largely from the reach of its parent company. With 237 million monthly listeners in the U.S., Clear Channel Radio has the largest reach of any radio or television outlet. Its programming includes AM/FM stations, HD digital radio channels, the Internet and even offerings on Sirius XM itself.
Spotify
The popular Europe-based service Spotify, though initially plagued by licensing issues, hit the U.S. this past summer and has been expanding its reach by leveraging the power of Facebook.
Spotify has more than 10 million registered users, with more than 2 million paying subscribers in Europe and the U.S. paying for premium (ad-free) tiers.
Spotify promotes "on-demand access, with no buffering" to a library of more than 15 million million songs and the ability to import MP3 files. More unique is its social media approach. Playlists can be shared, and 250 million of them have been opened up to all users. Music choices can also be shared via Facebook, Twitter, email and SMS.
As part of its U.S. launch, Spotify has announced a variety of corporate partnerships, among them deals and promotions with
Coca-Cola
(KO) - Get Coca-Cola Company Report
, Chevrolet,
Motorola
( MOT) and Reebok.
Biggest of all, perhaps, is its involvement with Facebook's new music sharing service. Ultimately, Facebook users will be able to see what their "friends" are listening to and listen in on that music.
Slacker
Sporting a logo created by artist Shepard Fairey, Slacker provides on-demand access to its music library for iOS, Android and BlackBerry smartphones and tablets.
The paid subscription offering ($9.99 a month) enables listeners to search, play and replay specific songs and entire albums from a library of more than 8 million songs or listen in to more than 150 "expert-programmed" stations produced by a team of 70 DJs. Listeners also have the ability to create playlists both on mobile platforms and on the Web and get off-line playback through the ability to cache stations, playlists and entire albums.
What may prove to be a notable selling point is sports content provided by ESPN. Basic listeners have access to an ESPN station, while subscribers are able to include customizable ESPN updates in the stations of their choice.
A less expensive, $3.99 subscription version and ad-supported free platform are also available.
Rdio
On Oct. 6, Rdio, a digital music service created by the founders of Skype, announced the launch of a free, on-demand music offering with no ads.
The service offers a catalog of 12 million songs, the ability to create custom and collaborative playlists and a variety of artist and label "radio stations." Only an email address or Facebook account is required to sign up; no software downloads or credit card information is needed.
Rdio's integration into Facebook's Open Graph platform means users can instantly share and play any song in the News Feed, Ticker or Timeline.
Paid tiers -- ranging from $4.99 a month to a $22.99 family plan for multiple users -- allow smartphone access and wireless syncing to listen offline.
Stitcher
Stitcher takes a different approach to its content and serves as an aggregator of online, third-party content from online radio and podcasts. It can be accessed via a Web browser or through mobile applications.
Unlike other services that focus largely, if not exclusively, on music, Stitcher provides talk content from a diverse collection of media outlets that includes NPR, CNN, Fox News, MSNBC and the BBC, as well as thousands of smaller, independent outlets (some content is subscription-only, as per the provider).
More than 6,000 shows are available as the company looks to pull in a share of the more than $5 billion in revenue talk radio advertising generates each year.
The free service has 3.4 million registered users and is available for iOS, Android, BlackBerry and webOS.
MOG
MOG's online music service has a pedigree that may give it a much-needed assist. Its funding came, in part, from Universal Music Group and
Sony
(SNE) - Get SONY GROUP CORPORATION SPONSORED ADR Report
. Its founder, David Hyman, is a former MTV executive, and legendary producer Rick Rubin is a member of its board of directors.
Its streaming services (there are two paid tiers, $9.99 and $4.99 a month, and a free offering) are available on certain models of HDTVs and Blu-ray players and the company has deals with Roku, Samsung and LG, among others. The company also secured a deal to put its service into BMW vehicles through its iDrive system.
The service touts "industry-leading music discovery technology" and filters to make it easy to find content, which includes news and reviews through its network of participating music sites and blogs.
The company has also been beefing up its integration with Facebook and last month launched FreePlay, a free browser-based version. The option allows a set "fuel tank" of music that depletes with each use but can be replenished through a gamification-inspired rewards system for social media interactions that promote the service.
Last.fm
Last.fm is among the better known music services and has unique features Sirus XM can't offer and other Internet-based services have yet to master (but are trying).
It describes itself as a "music recommendation service" and uses something called a "scrobble" to track what a user is listening to and pump back recommendations based on it and other selections. Frequently played songs and artists help refine the suggestions.
The tracking system also helps the service build recommendations for others through the database of more than 43 billion scrobbles that have been stored thus far from 40 million members.
For a more personal touch...
If your idea of good radio veers more to the DIY/pirate variety, there are thousands of small, sometimes independently run radio sites that any good online search engine should help you uncover. Various apps, as well as hardware such as Apple TV, can help access many of these hidden gems.
Among the sites culling these independent shows, the
has almost 49,000 free Internet stations to choose from and, at any given time, nearly a half-million people streaming radio.
is made up of hundreds of different radio "channels" spanning 60 genres. All are "programmed by people who love music, not by soulless computer algorithms," it says.
The
radio network claims it "reaches millions of listeners worldwide, offering greater breadth and depth of high-quality streaming music, talk and audio than any other network. " It features more than 260 genres of music produced by more than 5,000 broadcasters and "music tastemakers" from more than 150 countries.
Through easy-to-use tools and services as well as royalty coverage, "anyone with a computer and Internet connection can create his or her own Internet radio station and reach a global audience with minimal cost and effort," the Silicon Valley site promises.
-- Written by Joe Mont in Boston.
>To contact the writer of this article, click here:
Joe Mont
.
>To follow the writer on Twitter, go to
.
>To submit a news tip, send an email to:
.
RELATED STORIES:
>>Sirius XM Stock Spikes on 2012 Outlook
>>Pandora as a Gauge for Tech IPO Fever
>>Pandora: Which Analyst Should You Believe?
>>Health-Care Bill: Consumer, Business Angles
Follow
TheStreet
on
and become a fan on