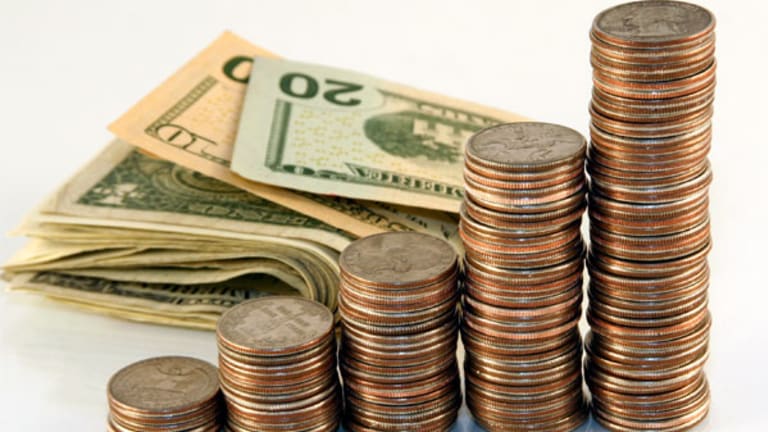 Publish date:
10 Most Walkable Cities of 2011
A combination of nearby amenities and transportation put Oakland and Miami in the mix with New York and San Francisco.
A combination of nearby amenities and transportation put Oakland and Miami in the mix with New York and San Francisco.
NEW YORK (TheStreet) -- Living within a quick drive of work, the store, school or public transportation is nice, but only having all of those items a few blocks away makes your neighborhood "walkable."
The people behind
, a Seattle-based service that rates the convenience and transit access of 10,000 neighborhoods in 2,500 cities, have spent the past four years judging the distance between residents and amenities and ranking places based on the results. That "walkability" led to the first set of rankings in 2008 and the use of those rankings by more than 10,000 cities, civic organizations and real estate groups in the years that followed.
It also helped increase emphasis on the elements that make a city walkable. Walk Score's ideal neighborhoods have either a main street or public space at the center, enough people to keep public transit running frequently and a good mix of housing and businesses. Parks and other public spaces make up a large part of the equation, as do amenities designed around pedestrians, nearby schools and workplaces and "complete streets" designed for pedestrians, cyclists and transit. Children don't shoot hoops in cul de sacs in walkable cities.
"Very often, you'll see a good pedestrian design with sidewalks and crosswalks that make a city more accessible and walkable," says Josh Herst, chief executive of Walk Score. "Even in cities that on the whole aren't that walkable, there are neighborhoods that are great places to walk."
It's an idea that's already caught on in U.S. cities, where public transportation systems have grown from little more than 1,000 in 1980 to 7,700 in 2009, when the American Public Transportation Association public transit advocacy group last took stock. From 1995 to 2008, the APTA says public transportation ridership increased by 38% as the highways system grew 21% and the U.S. population 14% during the same period. Even Walk Score had to catch up and didn't start tracking the proximity and value of transit service in more than 120 cities with its Transit Score system until August.
"In quite a few cities for quite a few reasons, including a desire to promote sustainability and public health and a number of economic benefits, we've seen interest in walkability continue to grow," Herst says. "We know that some communities are looking at Transit Score and doing some what-if analysis like 'If you added light rail service down this corridor, how much would that change the transit score for how many people?'"
The convenience is lovely, but U.S. homebuyers are going to need the pot sweetened a bit more if they're going to be convinced to give up cars and yard space for noise and density. A
CEOs For Cities
study based on Walk Score data insists that a walkable neighborhood adds an average $3,000 to a home's selling price. The APTA raises the stakes by noting that households more likely to use public transportation save more than $8,400, while households that use public transportation and live with one less car save an average of $9,000 annually.
If bribery doesn't work, threats just might. University of British Columbia professor Lawrence Frank found that residents of walkable neighborhoods tend to be at least seven pounds lighter than their counterparts in more sprawling areas.
For a glimpse of what life is like in walkable America,
TheStreet
offers a look at Walk Score's Top 10 most walkable cities of 2011 and the amenity-packed neighborhoods that made the difference:
10. Oakland, Calif.
Walk Score:
68.2
The Census finally put Oakland in the most walkable city conversation with San Francisco, but their shared amenities will likely keep them there.
Oakland has a fairly high concentration of walkable neighborhoods for a city this low on the list. Its Downtown, Civic Center, Chinatown, Lakewide, Old City, San Pablo Gateway, Piedmont Avenue, Waverly, Fairview Park and Northgate neighborhoods all rank among the top 10% in the country. Areas between Piedmont and Alameda and next to Berkeley are some of the most dense and amenity-filled in the city.
The Bay Area Rapid Transit system only helps by moving 100 million riders through the area each year, while commuter rail helps out another 1.6 million. The only problem is that those services and amenities in general tend to dissipate as you move to the eastern- and southernmost points of the city, where much of the 11% of the population that needs a car to access everyday items resides.
Still, in a town often overshadowed by neighboring San Francisco and Berkeley when it comes to transportation and quality of life, these rankings are a well-deserved boost for neighborhoods giving residents many of the neighbors' amenities with none of the accolades.
9. Minneapolis, Minn.
Walk Score:
69.3
Walk Score decided to split up the Twin Cities for its rankings, allowing only Minneapolis to enter the rankings after a bump in its census numbers since 2008. As if the recent budget battle didn't give Minnesotans enough to argue about.
The city's Westernmost portion of downtown near the
Target
(TGT) - Get Report
Center, the neighborhood around Loring Park and the Metropolitan State University campus and Lowry Hill near Mueller Park and all the way to the east bank of Lake of the Isles are among the most walkable neighborhoods in the country. A grid layout filled with short blocks, multiple parks and lakes, long stretches of riverfront and ample public transportation is the secret to Minneapolis walking success, but don't discount the need to get to places quickly and conveniently during bitter winters and the need for outdoor spaces once that pent-up winter energy is released in the summer.
Minneapolis' Metro Transit deserves at least some credit for the easy going after handling 78 million riders last year. The overwhelming 66 million majority takes the bus, but the light rail's 10 million riders were a 6% improvement from a year earlier and a sign of steady growth.
Still, the clustering of amenities such as the Twins' Target Field, the Hubert H. Humphrey Metrodome and several universities around the midpoint between Minneapolis and St. Paul is a testament to city planning that figures in the neighboring Twin City. Minneapolis comes away slightly more manageable, however, with only 13% of the city needing a car to perform regular daily tasks.
Had Walk Score taken St. Paul's walkability into account, however, the combined area would have received a 65.5 and likely been knocked out of the Top 10. That's still a metro area worth living in, but Minneapolis has the density part down just a little better than its neighbor to the east.
8. Miami
Walk Score:
72.5
Miami's boost in census numbers got it onto the list, but it's learning the lesson of all walkable cities by the water: Access shouldn't just be restricted to the coast.
This isn't the Miami that comes to mind for most Americans picturing long stretches of sandy beaches, South Beach partying and art deco hotels. That's in Miami Beach, which is a city and island unto itself. Miami proper is just across Biscayne Bay and keeps most of its walkable neighborhoods, including Downtown, Brickell and Little Havana, along the coast.
Though more walkable on average than most cities -- only 1% live in car-dependent neighborhoods -- even the highest-rated neighborhoods are less densely packed than those at the top of Minneapolis' list and don't really touch much of the country's high-density neighborhoods. Granted, the weather's a lot nicer here than most of those other destinations and allows people to actually walk the city for much of the year.
Even when Miami's not walking, its subway systems, bus system that functions like light rail along the Miami-Dade busway and free elevated Metromover that serves Downtown, Brickell, Park West and Omni all provide great access to the city. Though derided by some (including famous Florida humorist Dave Barry) as useless, Miami-Dade Transit agency took on more than 98 million riders last year, with more than 70 million taking the buses, 17 million taking the train and more than 8 million taking advantage of the free people mover.
7. Washington, D.C.
Walk Score:
73.2
If D.C. residents managed to score a place in Dupont Circle, Logan Circle, Downtown, Foggy Bottom, Mount Vernon Square or the U Street Corridor, just about everything they could ask for is within walking distance.
The neighborhoods get a big assist from D.C.'s Metro, which handled 409 million riders on its buses and subways last year and takes a lot of the traffic and tourists off the road to Reagan International by bringing them there directly. The city's park space and long streets and blocks meant to draw people into its center make it pedestrian-friendly by design, even if the original blueprints didn't call for high-speed vehicles and intersections that require good sneakers, stamina and a sense of one's mortality.
That's great for Georgetown, Friendship Heights and Chevy Chase residents, whose neighborhoods are kind to the car free, but 20% of the city still needs a car to get around and there are tourists who've been trapped in the city's maze of roads since Jon Stewart and Stephen Colbert's Rally to Restore Sanity and/or Fear. Convenience is all a matter of perspective, if not ZIP code.
6. Seattle
Walk Score:
73.7
If convenient neighborhoods weren't making Seattle a tough place to leave already, improved transit and costly tolls on roads into the city surely will.
The waterfront and Pike Place market, the downtown shopping district, the yuppie condo kennels of Belltown and the old-stone restaurants, shops and pubs of Pioneer Square represent the ideal combination of density and amenities the city is looking for, but even that's still not enough to convince most folks to abandon cars altogether. That's going to be a problem for those outside the city when proposed tolls on the bridges and main arteries heading into Seattle go into effect, but the future's looking bright for residents within its borders.
Referendum items have helped expand Seattle's public transportation to the point that buses, trolleys and the light rail system handled 28.5 million riders last year and has provided a direct link to Seattle-Tacoma International Airport. The light rail and the Sounder commuter rail service that brought in 5.6 million riders from Everett, Tacoma and stops in between last year are still slated to grow in the next half-decade. Meanwhile, Seattle's ferry system is the largest in the U.S. and carried 4.6 million passengers last year alone.
None of this helps more remote areas of the city such as Alki, Windmere and North Beach, which don't have the convenience or transit choices as the more central neighborhoods. More bustling enclaves such as Ballard, Freemont and the University District are already being targeted for light rail expansion and only stand to get more dense and funky, though.
If toll-terrified commuters like Seattle's convenience but don't want to pay more for it, there are two options: Embrace the park-and-ride or get on a bike and take the former rail grade now known as the Burke-Gilman Trail past reverse commuters heading to their gigs at the
Microsoft
(MSFT) - Get Report
and Nintendo campuses in Redmond or starting their long weekend trip to Issaquah for some salmon seeing.
5. Philadelphia
Walk Score:
74.1
Philadelphia didn't budge a bit from its 2008 ranking, which is just fine since the city didn't become any tougher to navigate during that time.
Any tourist who's seen Independence Hall and stopped into a Wawa for Tastykakes and directions can tell you that the city's most walkable neighborhoods in Center City, the Old City and along the riverfront near Penn's Landing are some of the easiest to navigate in the country. What locals probably won't tell the average cheesesteak-chomping out-of-towner is just how easy it is to get around South Philly and its surrounding neighborhoods. Let the new folks have Manyunk and Northern Liberties if they must, but brotherly love has to end somewhere.
Except for the extreme northeast, southwest and northwest corners of the city, much of Philadelphia's fairly easy to get around. About 95% of the city is easily accessible by means other than a car, but it's just a matter of doing so.
There's no shortage of cars in this town, and the city's conflicted relationship with the Southeaster Pennsylvania Transit Authority may have something to do with it. Septa's bus, subway, light rail and commuter rail services handled 327.6 million passengers this year, including travelers taking the airport line right into Center City. That's great and all, but it's still less than the ridership of a Boston MBTA that covers a city nearly one-third Philadelphia's size and a greater metro area with about 1.5 million fewer people.
Bicycles, cabs and other alternative transportation picks up the slack, but when Philly's described as "walkable," there's a big emphasis on the "walk" portion.
4. Chicago
Walk Score:
74.3
The city's broad shoulders aren't nearly as important as its broad sidewalks and bus and subway options when it comes to walkability.
The city's restaurants, theaters, shops and other amenities are closer and more accessible the nearer one gets to Lake Michigan. Lake View and Wrigleyville or West Town and Wicker Park are great place for living car free. Stray too far west or south, however, and you'll end up in the 4% of Chicago neighborhoods that need an automotive assist.
The Chicago Transit Authority helps level the extremely wide playing field with buses and trains that helped roughly 515 million riders get through the city last year. That includes the throngs of tourists and business travelers flying into O'Hare and Midway and taking CTA trains into the city. Another 70.5 million riders who take the commuter rail in from the suburbs each day make a strong argument to keep the car under wraps until the snow stops falling.
The town can still be a mixed bag when it comes to getting around, however. If you're barhopping or looking for good Italian beef in Old Town, Lincoln Park or Near North Side, you won't have to stray far. If you're trying to make it to a play in Pilsen after a barbecue in New City, however, it's a crapshoot.
3. Boston
Walk Score:
79.2
Residents of the Back Bay, Beacon Hill, the South End and Fenway who feel they weren't built for cars can sleep soundly knowing their neighborhoods weren't either.
It's easy to get to just about any point in this city without ever sitting behind the wheel of a car because the city's first residents needed it to be that way. The winding streets Mayor Thomas Menino calls "cow paths" were often just that. The city's Colonial-era survival was based on its density, residents' proximity to goods and services and the ability to get those goods home without carrying them a great distance.
"Cities that were largely built in World War II and post-World War II were built with the car at the center of them," Herst says. "When you think about cities like Boston and New York City, at least at the center of them, they were built into meaningful metropolises before the car."
The oldest subway system in America has helped make it easier for Bostonians to get from place to place, but T riders disenchanted with the aging system might prefer pulling cattle. The Massachusetts Bay Transportation Authority moved more than 373 million riders through its light rail, commuter rail, ferries and buses last year, with 149 million of those riders taking a subway that has had portions running since 1897.
2. San Francisco
Walk Score:
84.9
Walk Score considered it the most walkable city in America back in 2008 and it probably still would be if more New Yorkers weren't paying exorbitant sums for shoeboxes in SoHo or "lofts" with a few hundred feet on the Lower East Side.
There hasn't been a whole lot of change since then, which is just how residents who've tried to minimize car-related change like it. San Francisco's compact, concise layout didn't take the car into consideration when it was incorporated in 1850 or after it was rebuilt following the 1906 earthquake. Even while the rest of America was having a love affair with the car during the 1950s, local protesters were busy stopping freeways from running through town.
As a result, 17 of its neighborhoods rank among the top 150 most walkable in the country, with Chinatown and the Financial District sitting behind only New York's TriBeCa, SoHo and Little Italy. Only 1% of the city lives in areas dependent on cars.
This has made the city's mass transit especially vital. Despite the expense and lack of deals for monthly passes, the Bay Area Rapid Transit subway system carried more than 100 million passengers last year and the San Francisco Municipal Railway took on another 209.5 million. That doesn't include other commuter rail and bus service from Silicon Valley and elsewhere that added more than 20 million riders to the mix. San Francisco might want to consider clamoring for a walkability recount.
"The margin is very small," Herst says. "Both cities and very walkable and we're calling on our community to vote for the city they think is more walkable to help break the virtual tie."
1. New York
Walk Score:
85.3
Forgive New York for feeling it's earned this top spot fair and square.
Manhattan's 16 miles long and two miles wide and has been walkable since the days when the only other transportation option involved an animal. Densely packed areas such as Brooklyn's Fort Green, Park Slope and Carroll Gardens and Bay Ridge, Queens' Sunnyside and Astoria/Long Island City and the South Bronx, University Heights and Fordham neighborhoods in the Bronx are giving Manhattan a run for the money thanks to tightly packed areas that are only increasing in density.
"New York's narrow move past San Francisco in the 2011 ranking is largely a result of updated census data," Herst says. "There are more people living in more walkable neighborhoods in New York."
The Metropolitan Transit Authority is feeling every bit of that growth, too. Last year, the MTA moved more than 3.2 billion riders with its buses and subways, with more than two-thirds of that total riding the rails. That doesn't even count the 81 million commuter rail riders taking the Metro-North, another 95 million on the Long Island Railroad, 4.3 million on the Staten Island Railway and millions more coming in from New Jersey on PATH and NJ Transit trains.
Not only is the overwhelming majority of New York eminently walkable, but only 2% of all New Yorkers live in neighborhoods that require owning a car. The novelty of navigating Lincoln or Holland tunnel traffic or a Cross Bronx Expressway tie-up wears off just about as soon as a MetroCard enters a New Yorker's wallet.
-- Written by Jason Notte in Boston.
>To contact the writer of this article, click here:
Jason Notte
.
>To follow the writer on Twitter, go to
.
>To submit a news tip, send an email to:
.
RELATED STORIES:
>>7 Cities That Do Summer Right
>>5 Places To Live Like The Wealthy For Less
>>10 Cities That Embody The American Dream
Follow TheStreet.com on
and become a fan on
Jason Notte is a reporter for TheStreet. His writing has appeared in The New York Times, The Huffington Post, Esquire.com, Time Out New York, the Boston Herald, the Boston Phoenix, the Metro newspaper and the Colorado Springs Independent. He previously served as the political and global affairs editor for Metro U.S., layout editor for Boston Now, assistant news editor for the Herald News of West Paterson, N.J., editor of Go Out! Magazine in Hoboken, N.J., and copy editor and lifestyle editor at the Jersey Journal in Jersey City, N.J.