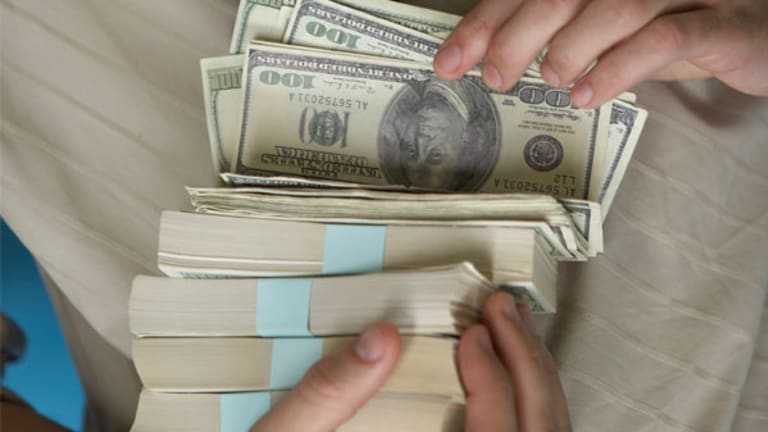 10 Most Union-Made Cars In America
What makes an 'American' car? One very loud, influential voice says American labor.
NEW YORK (MainStreet) --  What makes an "American" car? One very loud, influential voice says American labor. 
Buying from a U.S.-based maker won't guarantee you're getting an "American" car. Nor will buying a car with a high percentage of American-made parts in that car if the vehicle isn't assembled here. Even the National Highway Traffic Safety Administration admits there's no such thing as a 100% American car.
The United Auto Workers beg to differ.
Twenty years ago, Congress passed the American Automobile Labeling Act requiring cars to have labels specifying their percentage of U.S./Canadian parts, the country of assembly and the country of origin for the engine and transmission. Even with this information, however, representatives of the nearly 400,000 active members and 600,000 retired members of the UAW say the only way to ensure you're getting a quality American automobile built to the highest standards at decent wages is to buy a car built using union labor. 
Labor union proponents and detractors can debate about this straight through the November elections, but those who judge their "American-made" vehicle by the labor standard place a lot of value on that union label. We've gone through the UAW's list of union-made vehicles and found 10 standout models that are not only assembled here, but are prime examples of the best union shops have to offer: 
Cadillac CTS
Assembled:
Lansing, Mich.
NHTSA percentage made in the U.S.:
70%
MSRP:
$35,915 
The base model comes with a 270-horsepower, 3.0-liter V6 engine but can be bumped up to a 318-horsepower, 3.6-liter V6 just for kicks. The standard-bearer of American luxury vehicles also throws in a whole lot of perks, including headlights that adapt to your speed and turning angle, rear backup camera, leather seating, wood trim, a pop-up 8-inch GPS screen that connects to voice control and a 10-speaker
Bose
stereo system. If you're willing to splurge for the $65,000 CTS-V, your reward is a 556-horsepower, 6.2-liter V8 engine that takes you from zero to 60 mph in 3.9 seconds. This beast was a problem child for
General Motors
(GM) - Get Report
and the unions when sales dropped by more than 20,000 vehicles during the economic downturn, but CTS sales have since accelerated from 38,817 in 2009 to more than 55,000 just last year. 
Chevrolet Sonic
Assembled:
Orion Township, Mich.
NHTSA percentage made in the U.S.:
47% (20% in Korea)
MSRP:
$14,765 
Sure, the Sonic has a comfortable ride, smooth steering, 31 cubic feet of cargo space and combined mileage of nearly 30 miles per gallon. Those are just garnish for the car's "Buy American" base. They're far more concerned that the Sonic is assembled here with union labor, unlike the 15% American-made
Ford
(F) - Get Report
Fiesta that gets 40% of its parts from Mexico and is assembled there. That's still a more American subcompact than the
Toyota
(TM) - Get Report
Yaris or
Honda
(HMC) - Get Report
Fit, both of which have 0% American parts and are made primarily in Japan. 
Ford F-150
Assembled:
Dearborn, Mich., and Kansas City, Mo.
NHTSA percentage made in the U.S.:
75%
MSRP:
$23,500 
In the ongoing deathmatch between the F-150 and Chevrolet's Silverado, American-made means a lot when trying to win the hearts and minds of the U.S. truck market. The F-150 may get 25% of its parts from elsewhere, but that's still better than the 34% of Silverado parts that come from Mexico. It's bad enough that only 52% of the Silverado is made in America, but when the light-duty version's made in Mexico, Chevy's practically ceding Ford that segment of the jingoist market.  
Jeep Wrangler
Assembled:
Toledo, Ohio
NHTSA percentage made in the U.S.:
71%
MSRP:
$22,045 
When
Fiat
-owned Chrysler began cutting models after its bailout, it was pretty obvious the Wrangler was going to be spared. The closest relative to the Jeep that America's fathers, grandfathers and great-grandfathers drove during World War II,  the four-wheel-drive Wrangler is one of the few remaining American icons that maintains the "American" portion of that label. Yes, 15% of its parts are made in Mexico, but it's been one of Jeep's steadiest performers and has seen demand increase from 82,044 vehicles sold in the U.S. in 2008 to 122,460 sold last year -- which is better than the Wrangler's 119,243 pre-recession sales in 2007. 
Chevrolet Volt
Assembled:
Detroit, Mich.
NHTSA percentage made in the U.S.:
46% (18% Korea)
MSRP:
$31,465 
Yes, unions make hybrids. Granted, the Cadillac Escalade and Ford Escape hybrids each have more American-made parts than the Volt, but the Volt is the first plug-in hybrid manufactured here. It's a little more luxurious than its competitors, which means features such as a huge onboard hard drive, rear camera, touchscreen audio system and quiet cabin keep the price up and the sales numbers down. Since consumers caught on to this, however, sales jumped from a little less than 7,700 last year to nearly 11,000 already this year. 
Buick LaCrosse
Assembled:
Kansas City, Kan.
NHTSA percentage made in the U.S.:
60% (15% Mexico)
MSRP:
$31,070 
The Buick brand revived itself by updating its simple luxuries for the 21st century, and the LaCrosse has been its poster child. It's tricked out with features such as touchscreen and voice-controlled navigation, audio and Bluetooth, heads-up instrument displays on the windshield, stability control, rearview camera, parking assist and rear-seat DVD players for the kids and grandkids. It turns out Americans who like Buicks love that stuff, as LaCrosse sales have climbed from just 28,000 in 2009 to nearly 69,500 last year after a huge tech overhaul in 2010. 
Chrysler 200
Assembled:
Sterling Heights, Mich.
NHTSA percentage made in the U.S.:
79%
MSRP:
$26,955 
The Chrysler Sebring was nobody's first choice for a convertible, unless you were middle manager Michael Scott on NBC's
The Office
. The name change to the 200 not only brought back a semblance of respect to the affordable convertible, but boosted sales. The 87,000 sold last year were not only a vast improvement over the 38,000 Sebrings sold in 2010, but the most the Sebring/200 line had sold since 2007. 
Ram 1500
Assembled:
Warren, Mich.
NHTSA percentage made in the U.S.:
70% (18% in Mexico)
MSRP:
$22,120 
The Ram isn't the superpower it once was, but it's making a strong play for a bigger spot in the truck market. With smaller payload capacity than the F-150 and Silverado, the Ram makes up the difference in power by offering a 5.7-liter, 390-horsepower hemi model and a 350-horsepower turbodiesel with 800-pound-feet of torque. Dodge has also been tinkering with the fuel source a bit by testing a plug-in hybrid version at government and military facilities across the country. Since Chrysler bulked up the Ram in 2009, sales have jumped from more than 177,000 to 245,000 last year. That's still nowhere close to the 450,000 sold in 2003, but it takes some power to pull those numbers up. 
Ford Mustang
Assembled:
Flat Rock, Mich.
NHTSA percentage made in the U.S.:
55%
MSRP:
$27,220 
Even Mustangs have changed with the times. Muscle cars have been getting a lot more efficient of late, and Ford's Mustang manages to pry 305 horsepower out of its V6 engine while still managing 31 highway miles to the gallon. That would be great, if anyone were buying them. Mustang sales have nosedived from more than 166,000 in 2006 to just 67,000 in 2009. Though the Mustang recovered a year later, sales still slid from 74,000 in 2010 to little more than 70,000 last year as the Chevrolet Camaro and Dodge Challenger ate away its market share. It's gotten so bad that last year Ford started shifting V6 engines intended for Mustangs over to the plant making the better-selling F-150. A redesign is coming, but perhaps not soon enough. 
Mitsubishi Galant
Assembled:
Normal, Ill.
NHTSA percentage made in the U.S.:
56% (26% in Japan)
MSRP:
$22,695 
That's a Japanese nameplate, but Mitsubishi has made the Galant right here in the U.S. since 1993. One of the last relics of the old Diamond-Star Motors partnership between Mitsubishi and Chrysler now that the Mitsubishi Eclipse has entered its last year of production, the Galant has been a solid little four-cylinder family car for years. Its combined 26 miles per gallon is still a bit hefty for such an underpowered car, but standard perks such as touchscreen navigation, Bluetooth, heated seats and a sunroof make it the cushiest (if only) Japanese car an American union produces. 
-- Written by Jason Notte in Boston.
>To contact the writer of this article, click here:
Jason Notte
.
>To follow the writer on Twitter, go to
. 
>To submit a news tip, send an email to:
. 
RELATED STORIES:
>>10 Great Convertibles For Summer 2012
>>10 Best Vehicles For Pet Owners
>>10 Used Cars To Check Out Before Buying New
Jason Notte is a reporter for TheStreet. His writing has appeared in The New York Times, The Huffington Post, Esquire.com, Time Out New York, the Boston Herald, the Boston Phoenix, the Metro newspaper and the Colorado Springs Independent. He previously served as the political and global affairs editor for Metro U.S., layout editor for Boston Now, assistant news editor for the Herald News of West Paterson, N.J., editor of Go Out! Magazine in Hoboken, N.J., and copy editor and lifestyle editor at the Jersey Journal in Jersey City, N.J.